September 13th, 2005. For many people, this date is just another day they don't remember. For a select few, it is so much more than that.
Eleven years ago, a show by the name of Supernatural premiered their first episode on The CW. Simply titled "Pilot", it was the beginning of something incredible.
No one could've predicted the show's success, but it's evident that it resonated with viewers.
After all, it's now September 13th, 2016. Not only are original fans continuing to watch, but new fans proceed to join in on the daily. Despite it beginning so many years ago, Supernatural has not only stayed relevant, but it still continues to grow.
In fact, it's doing so well that they gained the title of the longest-running fantasy series in North America back when they went into season eleven. And now Supernatural is going into their twelfth season, which is set to broadcast on The CW on October 13th. To top it all off, they recently won Entertainment Weekly's Fall TV Cover Battle, earning them a spot on the magazine's front cover.
In honor of the series' incredible success, September 13th was officially named "Supernatural Day". Throughout the day, the cast members and fans have been reminiscing through twelve years of memories with tweets, GIFs, pictures, and videos under the hashtag #SupernaturalDay. Even some companies joined the festivities.
Happy #SupernaturalDay y'all. To celebrate @jarpad and I have an announcement. Stay tuned. pic.twitter.com/HHQ9enxDQG

— Jensen Ackles (@JensenAckles) September 13, 2016
Dad's on a hunting trip. And he hasn't been home in a few days. That sentence hooked me. Thanks @cw_spn @therealKripke #SupernaturalDay

— Somey Love (@SomeyL) September 13, 2016
We pasta-fied some of our fav Supernatural quotes. Now it's your turn! #SupernaturalDay #SPNfamily pic.twitter.com/c6tKdhvvda

— Olive Garden (@olivegarden) September 13, 2016
Yes, even Olive Garden decided to jump in and celebrate. However, the biggest and most exciting thing that happened today had to be Jared and Jensen's livestream together.
The two came on showing nothing but love, reminding everyone exactly how the show's managed to last this long. Not only are the fans super supportive of all the people behind Supernatural, but the cast gives the same love right back to them.
One of the biggest ways Supernatural has done this is through their unique clothing campaigns.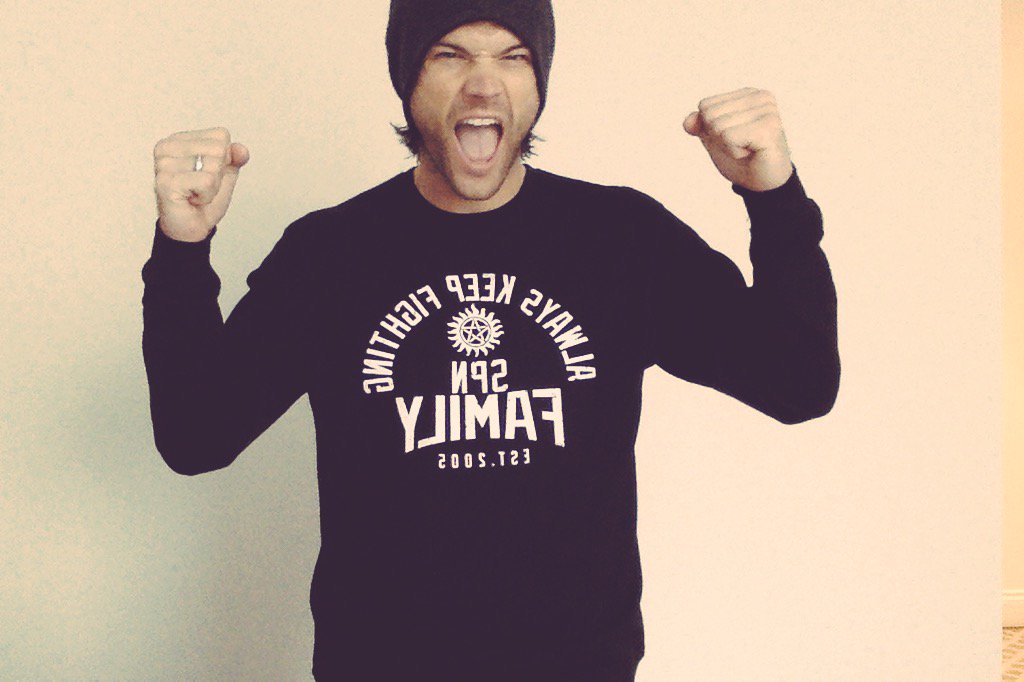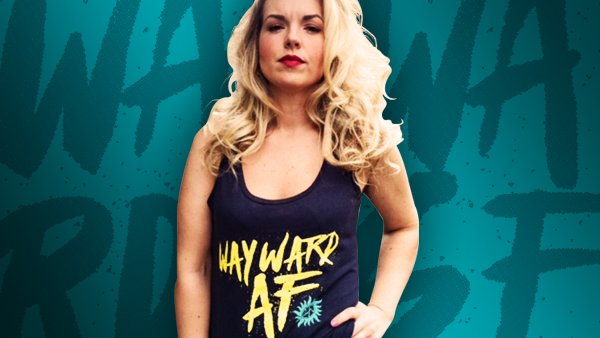 Throughout the years there have been plenty of different ones, but they all have one thing in common: support. Jared Padalecki's "Always Keep Fighting" campaign encourages fans to keep going, to keep fighting, and to look after themselves. Kim Rhodes and Briana Buckmaster's "Wayward AF" campaign brings confidence, telling fans to be proud of who they are. Misha Collins and Jensen Ackles' "You Are Not Alone" campaign shows fans that no matter the situation, there is someone out there willing to help.
The funds collected from these campaigns typically go to an assortment of charities. So not only do fans get to buy and keep something with a meaningful message, but a lot of the money goes to important organizations.
To celebrate Supernatural's anniversary, the J's went live and brought out their newest design: "Family Has Your Back".
Like many of the other campaigns, there are a few colors and options to choose from. Depending on the item selected, the prices vary from $24.99 to $39.99. According to Represent, the site the campaign is going through, the profits will go to charities that support the fight against depression, self-harm, and suicide. The design will be available for purchase here until September 27th.
For a show that was meant to stop after its fifth season, it's incredible to see how far its come. Not only is it on the way to its twelfth season, but the momentum behind it hasn't slowed down. If anything, it has only increased.
Supernatural, over the years, has become an experience. A safe space. A home. And when there is such a strong bond between everyone involved with a TV series, it tends to go far.
September 13th, 2005. Not only did it mark the start of a groundbreaking and unforgettable TV series, but it's also the day a beautiful and powerful family began.
Congratulations on reaching twelve years, Supernatural. We can't wait to see what's to come.
Will you be watching Supernatural's twelfth season? Are you buying an item from Jared and Jensen's clothing campaign? Tell us by tweeting us at @CelebMix.