"£250,000 – it's an acorn, which we want grown into a great oak tree". Those are the poetic remarks made by East-End success story Lord Alan Sugar, before he sends 18 wannabe entrepreneurs on a 12-week exercise in self-humiliation. Forget oak trees, these 18 usually only deliver Japanese Knotweed. Ahead of the series 12 premiere, let's remind ourselves of five particular egos which stood out from the crowd.
1. Jim Eastwood (2011)
Dubbed 'Jedi Jim' for his manipulative manner, Mr Eastwood lifted the seventh series with his quick wit and quality one-liners – describing himself not as a "one-trick pony" or a "stubborn mule", rather a "champion thoroughbred". He proved more Sith Lord than Luke Skywalker at times, using his way with words to weave himself out the firing line – "remember Susie, I think you're just marginally worse than Glen. The app turned out to be crap!".
2. Jaz Ampaw-Farr (2013)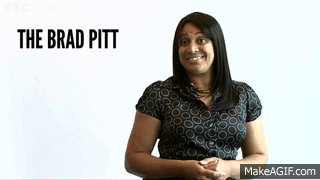 Teacher Jaz brought the classroom atmosphere into Britain's toughest reality show – but is all the more memorable for it. Suicidally volunteering to be the series' first project manager, she delivered speeches so motivational even Obama would be stunned. Fortunately for us viewers (unfortunately for her team) they were also unbearably patronising – "big smiles" was the enthusiastic advice she gave her team prior to sales pitches. She herself didn't sport a grin when she was first to be fired.
3. Steven Ugoalah (2014)
"These potatoes shine in the glistening sun. It's not just gonna be a potato, it's gonna be an experience". Anyone who thinks this up on the spot, in attempt to appease a reluctant buyer, deserves an entire chapter in the history books. Steven's loud and bombastic personality didn't gel with his dream of running a quiet care home, so he was sent packing – insisting that he's "not arrogant", as everything he says is "all true".
4. Daniel Lassman (2014)
Pub quiz manager Daniel must be one of Lord Sugar's biggest success stories. Starting out as an uber-confident, non-stop bragging salesman, Daniel was tamed into a humble and mature business leader ready to conquer the world (ish). But the journey wasn't smooth – from his admissions mid-pitch that a product was awful to his…ahem, 'unique' relationship with eventual winner Mark, he had a rough ride. He still hung on in until the semi final, bless – where he bid an emotional farewell to his life mentor Sugar.
5. Sarah Dales (2014)
Hypnotherapist Sarah didn't work her psychological magic on London Zoo, when she tried to sell them a bucket and cleaning brush for £250. Oh dear. She also suggested the team call themselves 'Decadence' – y'know, meaning "moral or cultural decline". Perhaps an apt description for what happened to her team as project manager, where she demanded all the girls wear "high heels and short skirts". Awks!
Who will earn their place in the Apprentice hall of wackiness this year? The new series kicks off tonight at 8pm on BBC One…
Have we missed anyone memorable? Let us know at @CelebMix!