Your go-to-guide for everything you need to know about PVRIS.
Who are the members of PVRIS?
Lynn Gunn (guitar/vocals/keys)
Alex Babinski (guitar/keys)
Brian MacDonald (bass/keys)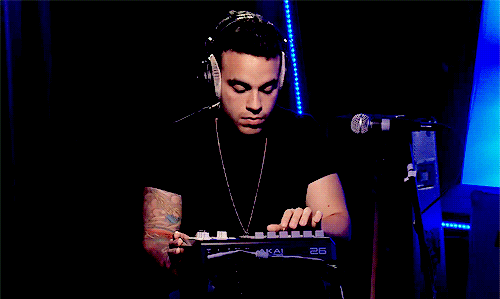 What is PVRIS' most popular song?
"My House"
What else do I need to know about the band?
PVRIS (pronounced Paris) is an American rock band from Lowell, Massachusetts formed by members Lyndsey Gunnulfsen, Alex Babinski, and Brian MacDonald. The band formed originally under the name Paris, but later changed it to PVRIS in the summer of 2013 citing legal reasons. They have released a self-titled EP, an acoustic EP, and are currently signed to to Rise Records. They released their debut album, White Noise, in November 2014, and the deluxe version of White Noise on April 22, 2016.
What is PVRIS' social media?
Band: Twitter | Instagram | Facebook | YouTube | Official Website
Lynn Gunn: Twitter | Instagram
Alex Babinski: Twitter | Instagram
Brian MacDonald: Twitter | Instagram
Let us know what you love most about PVRIS on CelebMix's Twitter and/or Facebook!