The brand new year, 2020, is here; and, in the spirit of the celebration, we've decided to take a look back on the films that have been released in 2019. It has certainly been a brilliant year in the world of film, so much so that we've found it difficult to choose our favourites.
We asked our writers what their favourite films of 2019 were and why. The result shows how incredible that year was, and it totally excites us for the years to follow. If these amazing films were released that year, 2020 is certainly going to be just as good.
If you're looking for something really enjoyable, check out the films below and follow our advice and watch them all. It'll be a great way to spend the start of 2020.
Joker / Chosen by Michele Mendez (CelebMix Editor)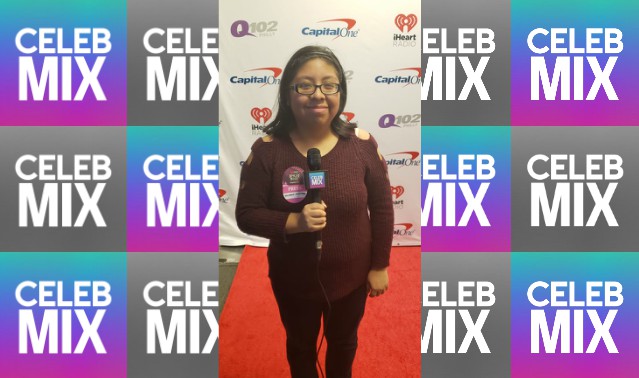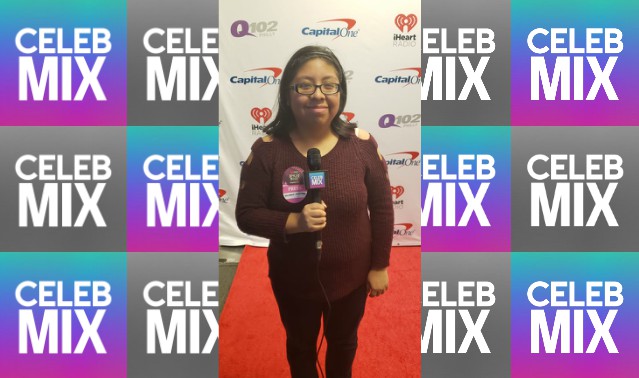 "Joker was by far one of the biggest, if the not the biggest, movie of 2019. The film was unlike other typical ones taking inspiration from comic books because, rather than trying to satisfy mass audiences with a typical good guy vs. bad guy narrative, Joker presented its titular character as being both good and bad. Fans saw Arthur Fleck gradually turn into the Joker, and through his journey, they saw him exhibit certain flaws, while simultaneously being a victim of society's flaws himself."
Read our film review of Joker here on CelebMix.
Downton Abbey Film / Chosen by Kelly McFarland (CelebMix Editor)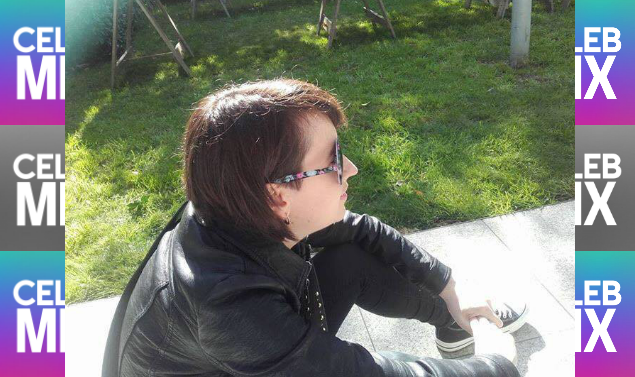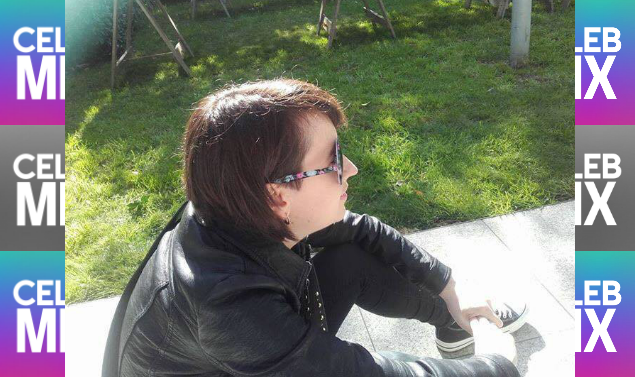 "The long-awaited film adaptation of the popular TV series, it continued on from where the TV series left off and all the original cast came back for the film, and it was just a really feel-good movie."
Check out our article on a pre-released clip of the Downton Abbey film.
Aladdin / Chosen by Josephine Sjelhøj (CelebMix Editor)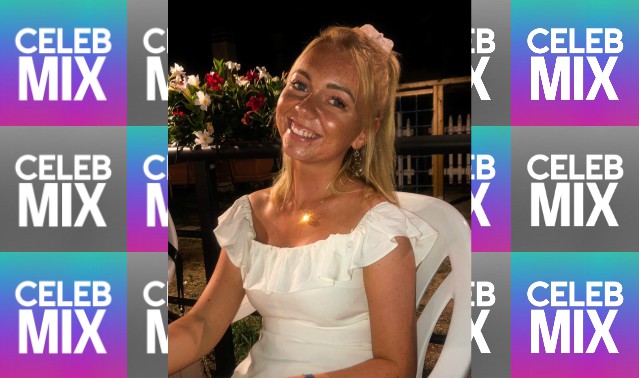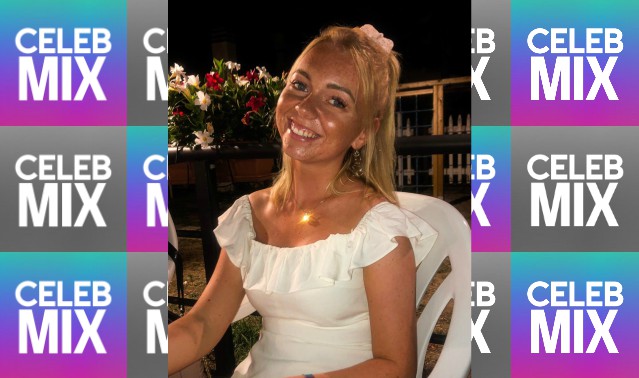 "Magical. That's how this film can be described. With just a single word. The story, the music, the dancing. Seeing this in the cinema was such an incredible experience that I wish I could do it again. Will Smith as the Genie was perfect, Naomi Scott was an incredible Jasmin, and Mena Massoud didn't just play Aladdin, he was Aladdin. I can't mention the cast without talking about how hilarious Nasim Pedrad was as Dalia. Her scenes were truly some of my favourite moments and she deserves more credit. If you love Disney, you will definitely not be disappointed when you watch this."
Find out what we made of the live-action remake of Aladdin in our film review.
Yesterday / Chosen by Katrina Rees (CelebMix Editor)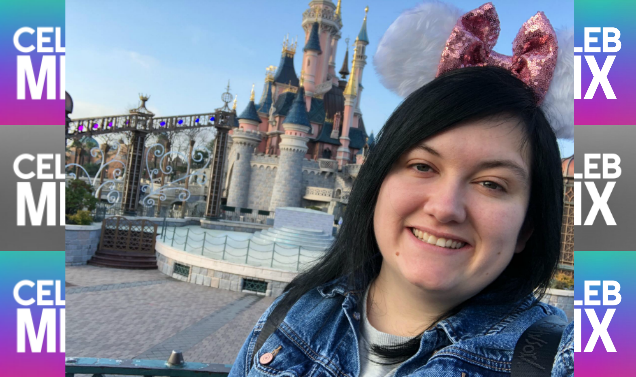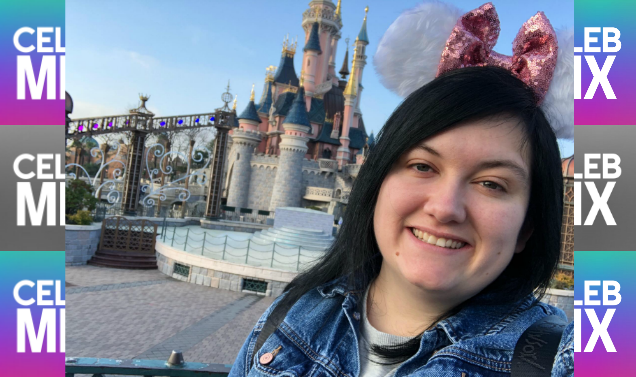 "After gaining a new found love for The Beatles' music this year, when I saw the trailer for Yesterday, I knew I had to go and watch it. It's such a funny film packed with British humour, fabulous actors, Ed Sheeran, and an amazing soundtrack consisting of some of The Fab Four's most loved songs. Prior to watching, I thought it was going to be difficult to think of leading man Himesh Patel as anything but Tamwar from EastEnders, but he perfectly embraced the role of Jack Malik, and blew me away with his vocals and endearing qualities."
IT: Chapter Two / Chosen by Jonathan Currinn (CelebMix Editor)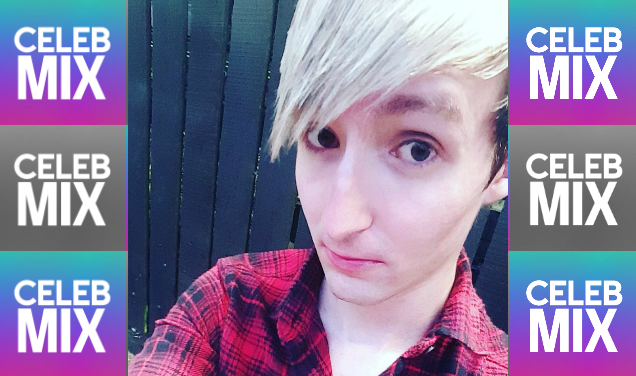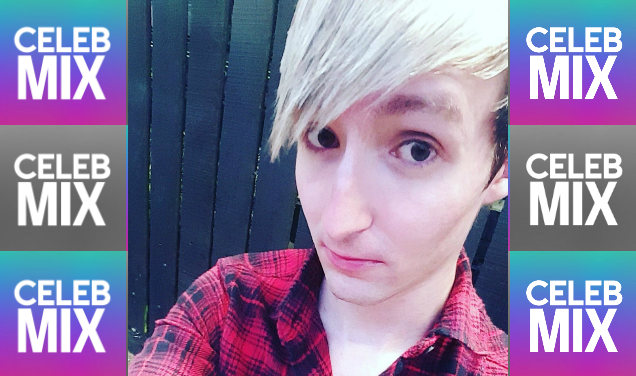 "Choosing a 2019 film wasn't easy as I haven't really watched many 2019 films, I think this was one of two or three films that I went to see in the cinema, and the reason I chose IT: Chapter Two was the inclusion of the opening scene, which the 1990 TV miniseries did not include. I'm so glad they included it since LGBTQ+ hate crime has gone up (technically more people are reporting it rather than letting it slide which still happens a lot), and it's important for people to see what the LGBTQ+ community goes through on a daily basis, and it was certainly hard to watch. The rest of the film was also incredible with some laughs and plenty of jumpy moments, even though I knew the story and what would happen. Bill Skarsgård is just incredible as Pennywise/It!"
Check out our film review of IT: Chapter Two and find out more about it.
Jumanji: The Next Level / Chosen by Toby Bryant (CelebMix Writer)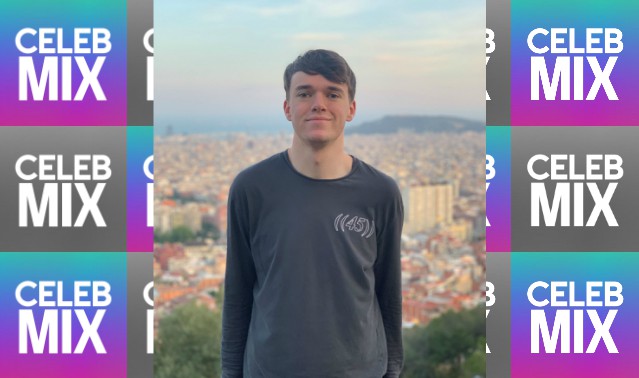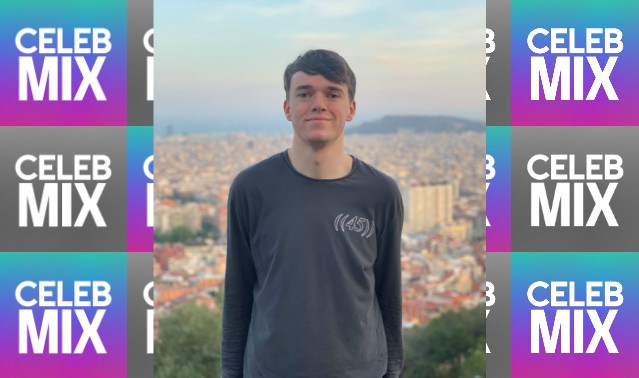 "A late release in the year, Jumanji: The Next Level plunges fans of the film back into the video game world. Finding the perfect balance between action and comedy, it may not be a film set to light up the Oscars, but it's probably the most enjoyable two hours I've spent in a cinema this year. Having not seen the first, Jumanji: The Next Level's concept and wit may have been fresher for myself than other viewers, but I have nothing negative to say on the sequel."
Toy Story 4 / Chosen by Isla Williams (CelebMix Writer)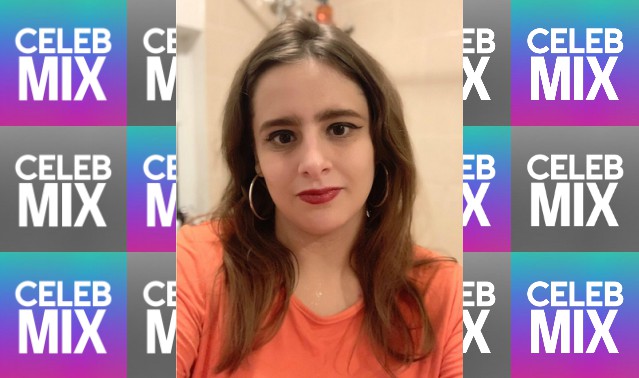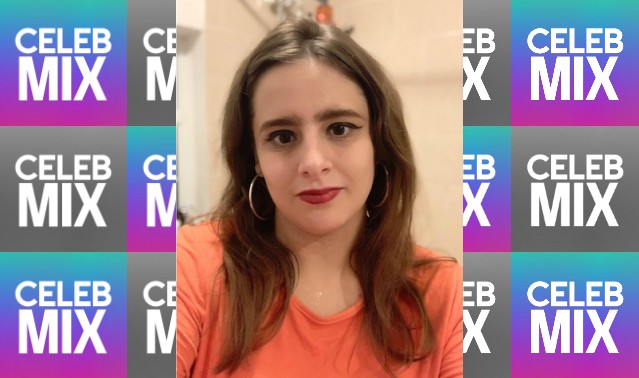 "Woody, Buzz, and the rest of the toys are back for yet another adventure – and honestly, this was the perfect way to end the Toy Story saga. The toys' kid Bonnie – who the toys now live with following on from the events of Toy Story 3 – makes her own toy out of a fork in kindergarten in the form of Forky, although he does not think he is a toy, as he was made out of trash. However, Woody helps to teach him the importance of what it means to be a toy belonging to a kid. As Bonnie and her family head on a road trip with the toys, Woody reunites with Bo Peep and gets himself and Forky into a pretty tricky situation that sees Forky trapped in an antique shop. Will Forky be freed and reunited with Bonnie? You'll have to watch to find out! Don't forget to have tissues on standby – you'll need them for the emotional ending!"
Check out our article about the trailer for Toy Story 4.
Rocketman / Chosen by Jade Seebaran (CelebMix Writer)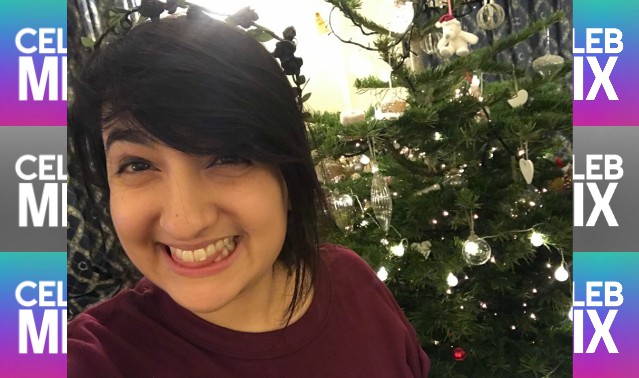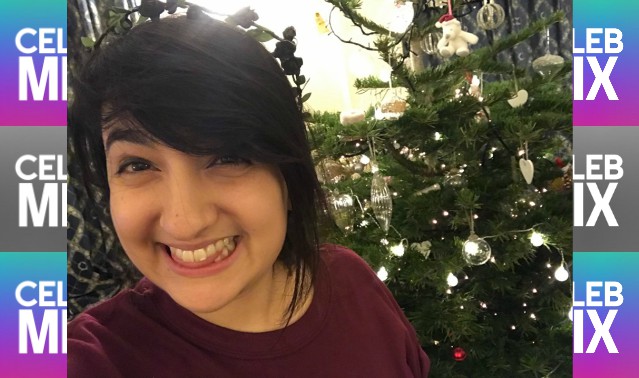 "Taron Egerton was incredible in his portrayal of Elton John, not to mention how amazing his voice sounded. For the entirety of the film I truly believed that Taron was Elton, I laughed with him, and I felt all the emotions he was going through. I fully believe that Taron threw himself into this role to enable that and I applaud any actor or actress who can make the audience feel that way."
Read our film review on Rocketman.
Last Christmas / Chosen by Chloe Bishop (CelebMix Writer)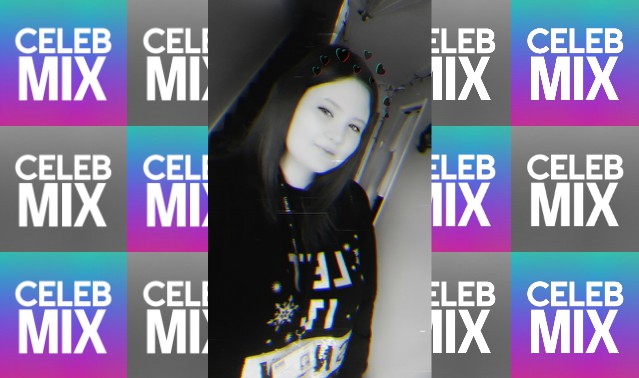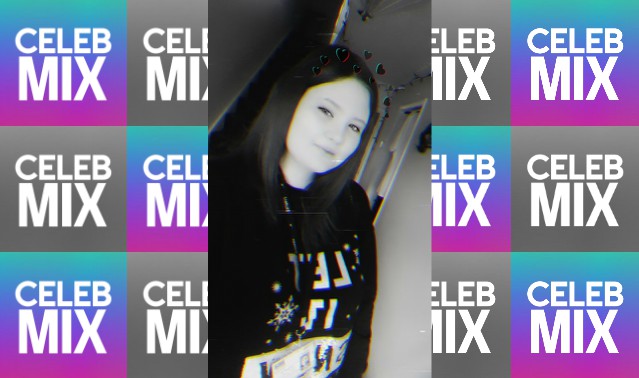 "I love Last Christmas because it teaches you to think of others and to spread cheer throughout the year."
Check out our article about the trailer for Last Christmas.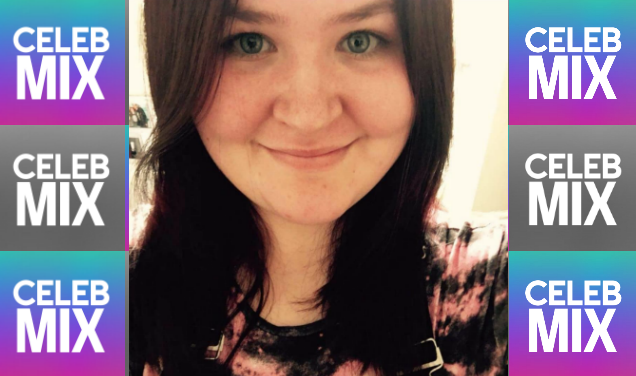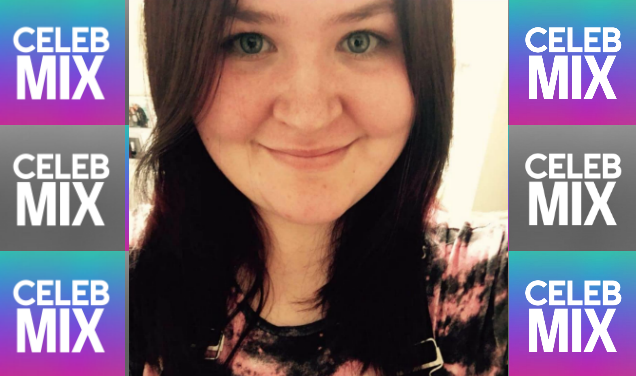 "2019 saw the third instalment of the Descendants films and it lived up to its reputation. With more action, catchy songs, and new characters, it seemed to finish the story in an amazing way. My personal highlight of the film would by Cheyenne Jackson's portrayal of Hades."
From all of us at CelebMix, we want to say that Cameron Boyce will be sorely missed and we fully support The Cameron Boyce Foundation.
Check out our article about the promotion image released of the villain kids prior to the Descendants 3 film release.
Hustlers / Chosen by Sofia Esposito (CelebMix Writer)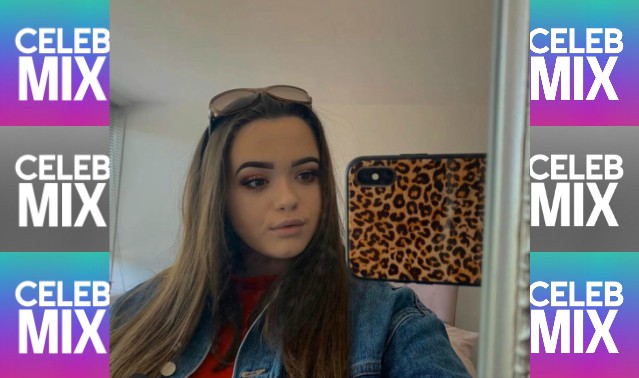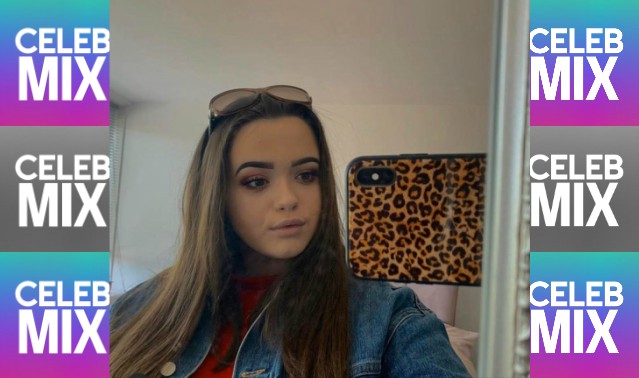 "This comedic film goes through waves of situations! Showing the lives of ex strippers, we are invited into their lives and how they deal with it!"
Avengers: Endgame / Chosen by Ellie Nicholas (CelebMix Writer)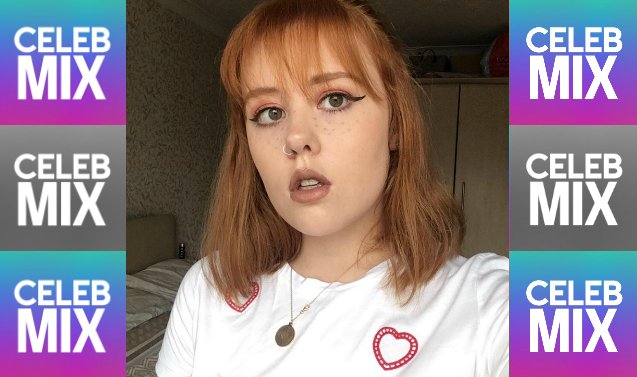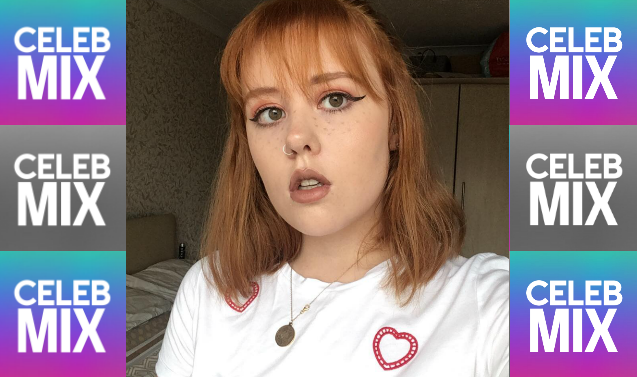 "After the jaw-dropping Infinity War that left us with a million and one questions, Endgame gave us the heart-wrenching answers. With the ends of loved characters and the bright futures of others, Endgame was a three-hour-long movie spectacle that gave Marvel fans a farewell to the incredibly third phase of the Marvel Cinematic Universe. Mr Stark, we love you 3000."
Read our film review of Avengers: Endgame here.
Booksmart / Chosen by Gloria (CelebMix Writer)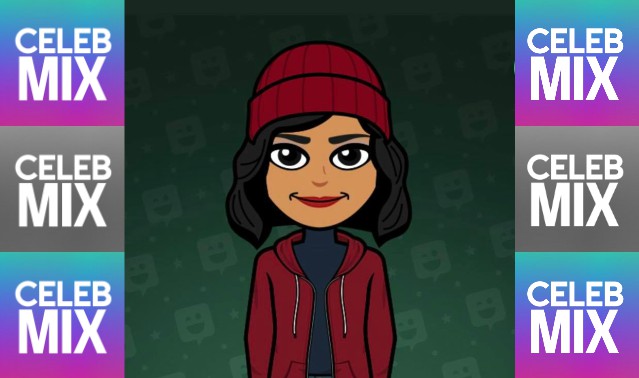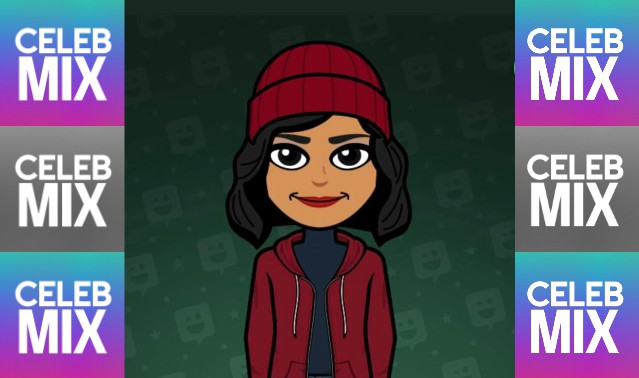 "Olivia Wilde is a genius. Kaitlyn Dever is a genius. Beanie Feldstein is a genius. Watch this movie."
Read all our thoughts on the Booksmart film in our review.
Murder Mystery / Chosen by Parisa Borghei (CelebMix Writers)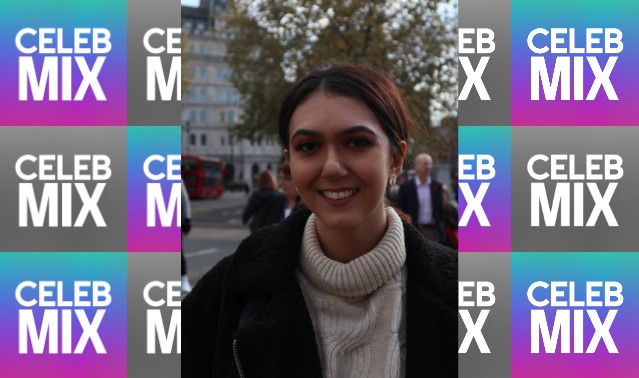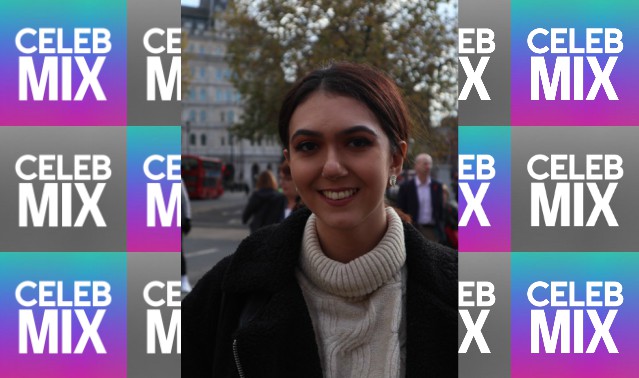 "Jennifer Aniston and Adam Sandler are definitely the comedic duo, and although the film wasn't well-received among critics, it was refreshing to see Aniston in an action film role. The film was thrilling, funny, and full of surprises. Potentially, the perfect movie for a Netflix movie night in for all to enjoy. After Aniston and Sandler's film debut, Just Go With It, it was only a matter of time before they returned with even more comedic gold."
Spider-Man: Far From Home / Chosen by Brittany Sims (CelebMix Writer)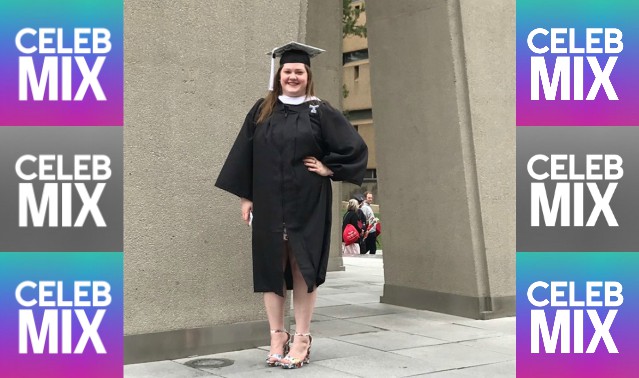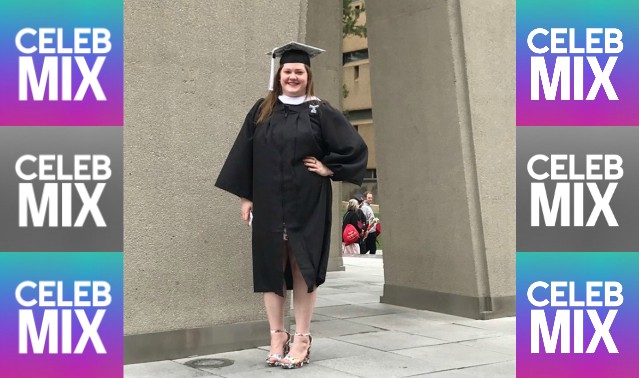 "I love Tom Holland and the new take on the Spider-Man series. The shocking twist at the end had me laughing on the floor. Spider-Man is my favorite superhero, so of course, it was one of my favorite movies. I can't wait to see where this series goes."
Bring The Soul: The Movie / Chosen by Ayushi (CelebMix Writer)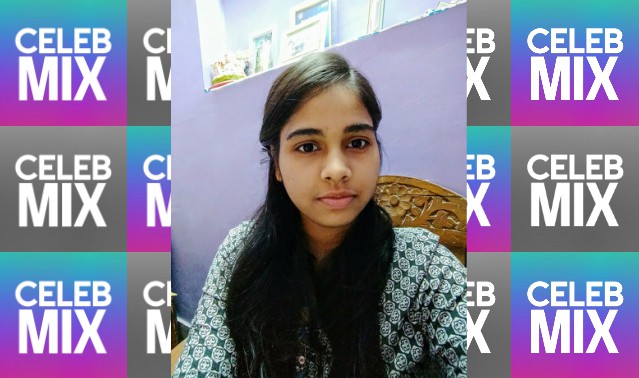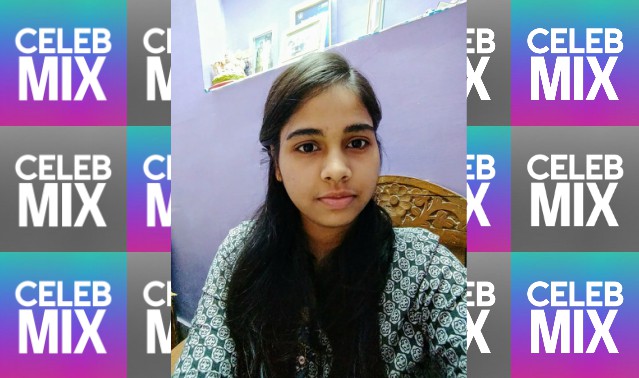 "Encompassing different shows across different cities, Bring The Soul shows the process that goes behind building and nurturing admiring teamwork and what each participant gives and takes away. More expansive than a concert movie, Bring The Soul humanizes BTS by showcasing seven individual narratives from seven different perspectives. The humor was a much-needed add-on and each member won my heart with their unique charm. I took away a lot of insights from this movie and it made me look at the group with more respect."
View our article about BTS watching Bring The Soul: The Movie together before it was released.
The Farewell / Chosen by Katherine Jiang (CelebMix Writer)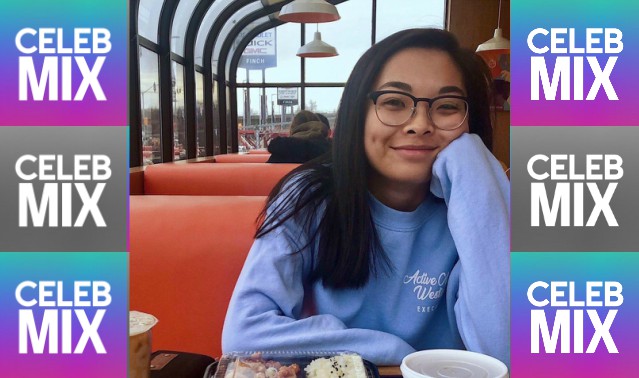 "This was such an emotional movie for me. Asian representation in film and television has definitely ramped up in the past few years, but The Farewell absolutely nailed it while telling a heartbreaking story so beautifully. The actors did an incredible job of staying true to the narrative and culture behind it. Every action and conversation was intentional and authentic."
Let It Snow / Chosen by Enya Savage (CelebMix Writer)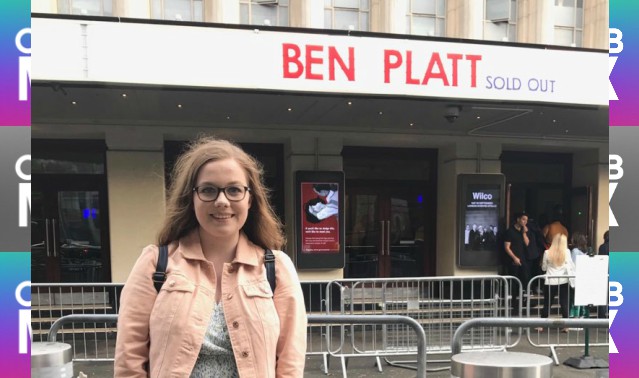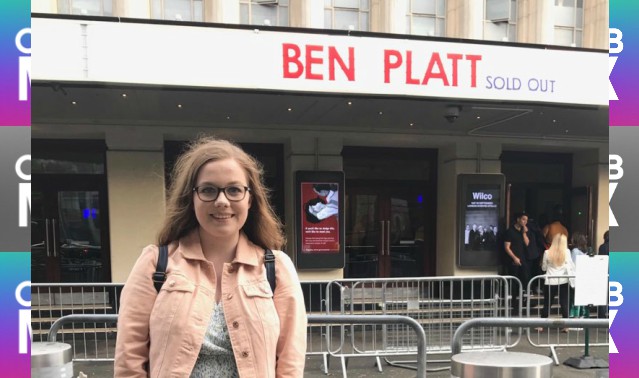 "I really liked this film! Though I stand by my belief that the book is still better than the film and I preferred the way the stories interlinked in it, the film was still a very good young-adult watch, and perfect for Christmas!"
Love At Second Sight / Chosen by Alexandra Nagy (CelebMix Writer)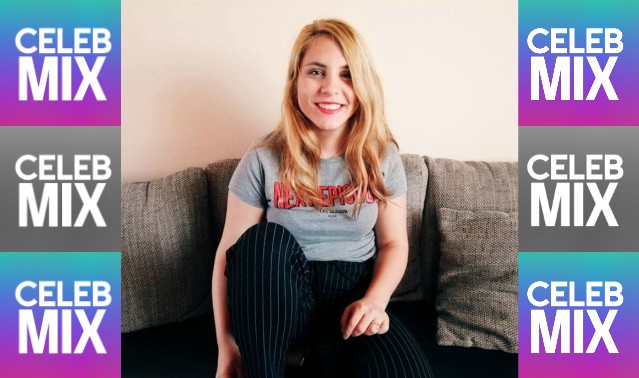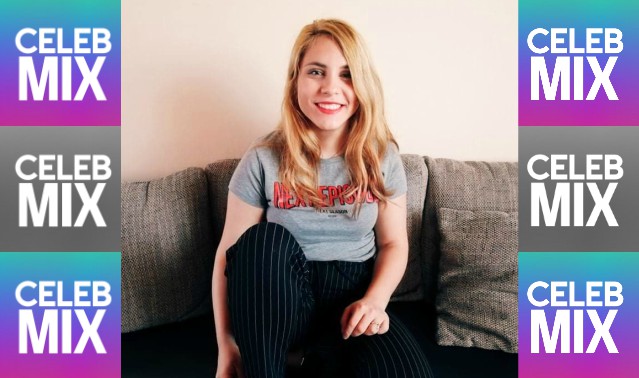 "I'm totally here for romcoms, and I'm here for Hugo Gelin, who made me believe in love with this movie. Filled with romance and quantum theories, Love At Second Sight teaches us that we always have a second chance to fix things."
Five Feet Apart / Chosen by Lynn Macgillivray (CelebMix Writer)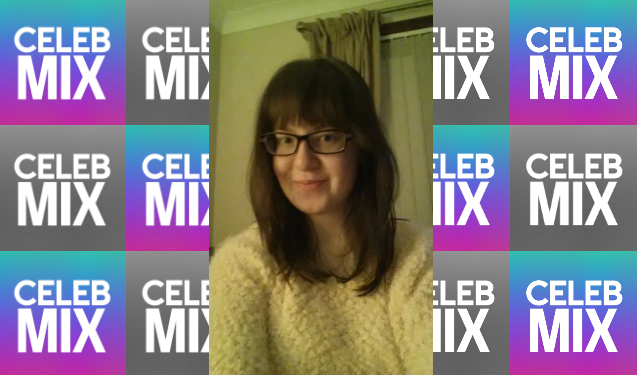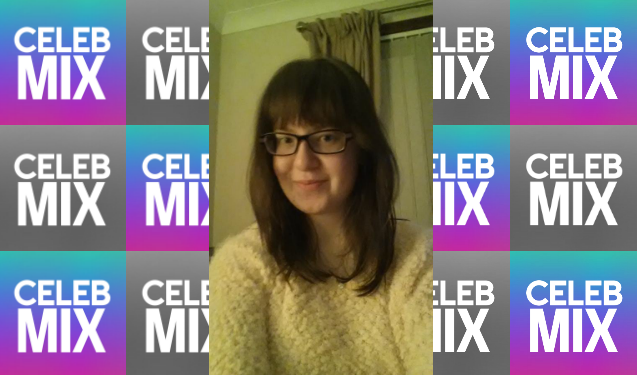 "I wish somebody had told me before watching that I would need tissues. The film was amazing, with the entire cast perfectly highlighting the issues faced by those with cystic fibrosis. It was so, so heart-breaking but at the same time, it felt really heart-warming with all the relationships in the film (romantic, friendships, family relationships, etc.)."
Read our film review of Five Feet Apart here on CelebMix.
We don't expect you to have watched them all, but if you have, we applaud you! There may have been many great films in 2019, but they weren't the only favourites of ours. Check out our 2019 favourite Albums, EPs, Singles, Underrated Singles, Album Tracks, Music Videos, Covers, Debut Artists, TV Series', YouTube Videos, Events, Celebrity Moments, Memories, Success Stories, and CelebMix Articles; all chosen by our writers.
Did we include your favourite film on this list? If not, tell us what your top films of 2019 were on Twitter @CelebMix.