Are you still searching for your perfect Valentine? Don't waste your time – we've brought you a super cool boy that can be your absolute perfect date this year: Dayl Cronin!
Dayl is one of the oldest members of
the lovely HomeTown. He was born December 8th, 1993, raised by his mother and stepfather. He spent his youth in County Tipperary's Clonmel and became an extraordinary talent.
He's a versatile, sweet, humorous and energetic. If we had to characterise him, we'd say he's a shaken up Coca-Cola. He can't sit for a long time, always has crazy ideas, and he's typically that kind of boy we could imagine as a footballer or something like that.
Fortunately, Dayl is not a footballer, but a golden-throat singer.
Let us prove you he could be a perfect Valentine with just five reasons!
5. He's a dancing machine
Although he said he walked first, we all know that he started doing backflips before he actually knew how to make some steps with his legs. Dayl is an energic guy who loves dancing above all. He was only seven years old when he started dancing! He was in a performing arts college in England when he heard about Louis Walsh's project, and he decided to go home and give it a shot – what a decision!
"One of my best memories is when I was 14, and I won the All-Ireland Hip-Hop Championship in Trabolgan."
4. He's always super-styled
Just look at him! Okay, it's not just his clothes that make us think he's super-styled, he ALWAYS knows how to be dressed up!  We wish he could give us fashion lessons!  In addition to his clothes, his hair is always on point. We don't blame him, a superstar should look super cool, that's it.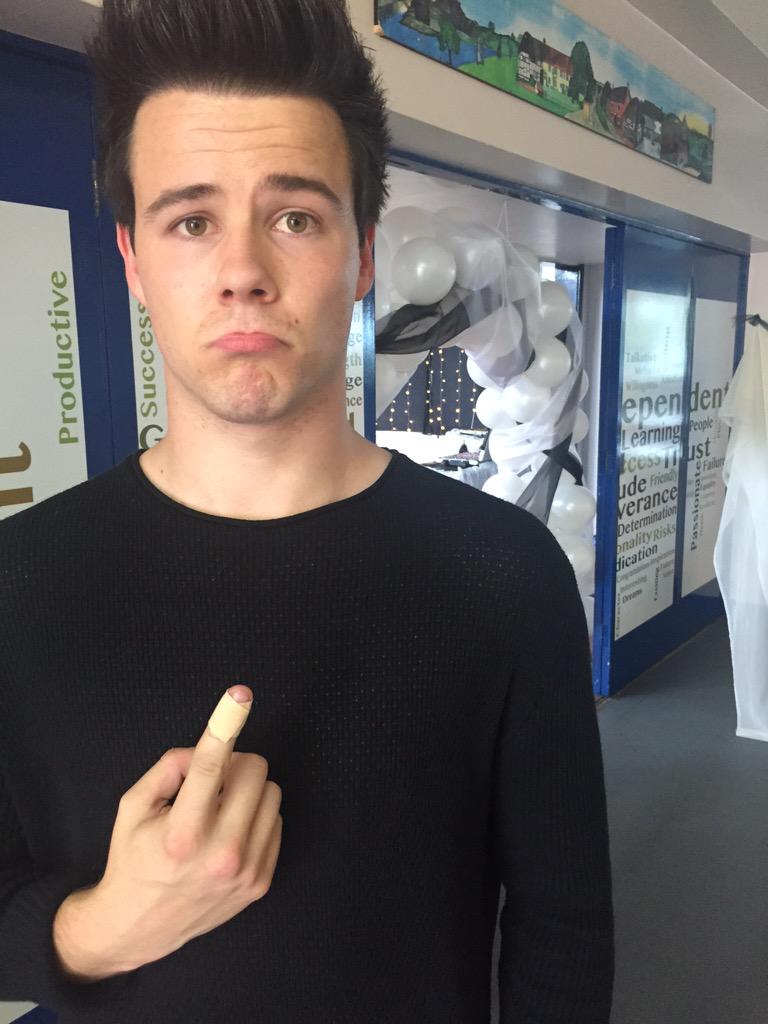 3. He's got good sense of humour
Dayl is hilarious, no matter what he always has a good joke or a funny face – we love that about him.  We've heard some bad jokes before, but Dayl's indeed make us fall out of our chairs.  That's why we would love to go on a date with him and hear him make us laugh all night!
Time for some fifaaaaaaa ? pic.twitter.com/Z3v7G6eHqw

— Dayl Cronin (@CroninDayl) January 24, 2016
Time for some HARRY POTTER ??

— Dayl Cronin (@CroninDayl) January 24, 2016
2. He's a series watcher and a gamer boy.
Obviously, most of the boys in this world are just like Dayl – but you can't watch or play just anything with them, luckily you can have it all with Dayl. He likes The Walking Dead; he loves the Harry Potter movies, he likes FIFA, GTA, Call of Duty and more. We don't know what you think, but for us, it's an exquisite point. We'd love to watch anything and play anything with Dayl!
1. He's got ambitions
Some could say Dayl doesn't follow his dreams because he didn't continue doing performing arts – but it wasn't his dream.  Right now, Dayl is following his passion.  Since he decided to go home and try to make it with Louis Walsh's project, we can see that he made the right decision. He succeeds and now he's got a proper job: he's a great singer for a great band. We love people who know what they want in life.
"This is what I've always wanted."
We hope that you found your perfect Valentine in Dayl – we know that we did.
Make sure to leave a comment and follow @CelebMix on Twitter!