When CAD is mentioned, CAM will likely be discussed as well. Some even use the two names interchangeably, which is incorrect. Where do you draw the line between the two software systems when they're so intertwined? The solution is found in the manufacturing stage in which each is employed.
The main difference between CAD and CAM programming is that CAD stands for Computer-Aided Design (in some circles, it can be interchanged with Computer-Aided Drafting) and refers to creating or modifying a digital model. In contrast, CAM stands for Computer-Aided Manufacturing and controls the machine used to produce a part. The CAD model is brought to life using CAM. 
Let's learn in detail.
What is (Computer-Aided Design) CAD?
Someone Working on CAD: Image Source: indiaeducation.net
Computer Aided Design, or CAD, is a type of software used by architects, engineers, and other design professionals to create 2D and 3D drawings. CAD allows users to create precise drawings more quickly and easily than traditional methods, and it can be used for everything from small design projects to large construction projects. 
In addition, CAD files can be shared electronically with clients and colleagues, making it an essential tool for collaboration. While CAD has revolutionized the design process, it does have some limitations. For example, it can be difficult to create organic shapes using CAD software, and the learning curve can be steep for beginners. 
Benefits of Computer-Aided Design (CAD)
Reduce the usage of large numbers, which are often costly.

Assist in the creation of cutting data for CNC machines.

Allow for precise and automatic changes to drawings and models.

Model retrieval and storage are simplified.

Increase manufacturing rates at a minimal cost

It is possible to store, share, and print multiple copies.
Drawbacks of  Computer-Aided Design (CAD)
Easily harmed by power outages and computer viruses.

The launch costs are excessively high.

Training is time-consuming and costly.
Best CAD Software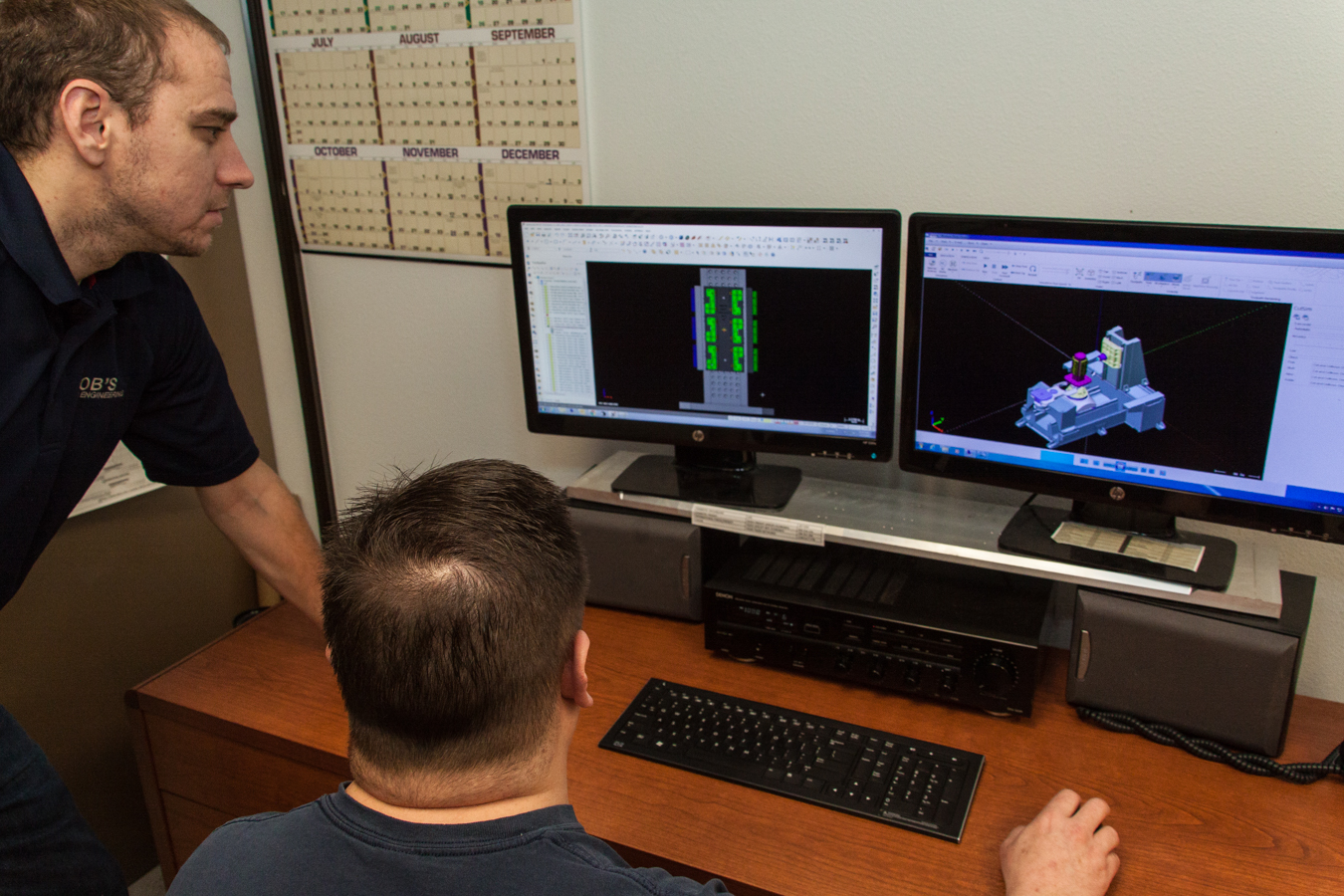 The type of CAD software used by engineers varies depending on their specialty, industry, and employer needs. Several highly specialized tools are available, including software tailored to certain sectors. Professional engineers use a variety of CAD tools, including:
AutoCAD
Fusion 360
CATIA
SolidWorks
NX
According to a 2019 analysis from market research company Grand View Research, the use of cloud-based CAD software, as well as outsourcing specific design tasks, is on the rise. However, due to the increased popularity of 3D printing, the company forecasts sustained demand for 3D CAD software. Engineers will likely be increasingly focused on giving conceptual design ideas and interacting with suppliers to examine final designs if outsourcing design elements become more widespread.
Best Alternatives to CAD Software- "SelfCAD"
Someone Working on SelfCAD: Image Source: 3dnatives.com
SelfCAD is an excellent CAD design application that can help you get started with your 3D design work quickly, and it ranks top on our list of the best CAD and CAM alternatives. SelfCAD provides more user-friendly tools, a greater library of custom shapes, and well-organized toolbars. All of the other stated programs have a steep learning curve that might take months, if not years, to master. SelfCAD's main goal was to create a user-friendly interface and tools to make the entire 3D design process easier for students and those learning to design professionally. 
SelfCAD is a simple in-browser direct modeling environment for those who are new to 3D modeling. It provides a variety of objects from which the user can change, sculpt, or mix with other objects. By sketching and extruding, rotating, or lofting these sketches, SelfCAD provides for some parametric control. For custom extrusions, SVG images can be loaded. Individual edges can be embellished with round overs and chamfers using a user interface that is pretty intuitive and includes tutorial videos.
A minimal set of modeling and sculpting tools, a MyMiniFactory database interface, and a rendering engine for semi-professional visualizations are included in the free version. 3D sketching, mesh modifiers, rudimentary animation, file import/export, Imageto3D, and 3D printing support are all included in the premium version, which costs $140 per year or $599 for a perpetual license.
Developer: CrossBrowser3D

Released: 2016

Best for: Education (middle/high school), 3D Printing

Platforms: All, in-browser

Pricing: $599 or a free simplified version
What is (Computer-Aided Manufacturing) CAM?
Someone Working on CAM: Image Source: bdeinc.com
CAM (Computer-Aided Manufacturing) is a computer-based tool that aids in the manufacturing and prototyping of product components. 
Aside from that, CAM is a computer-aided design system that aids in planning, managing, and controlling manufacturing operations.
Benefits of Computer-Aided Manufacturing (CAM)
The procedure is now more efficient and quicker.

Reduce the number of raw materials wasted as a result of minor errors.

It is less labor-intensive; hence it saves money on labor.
Drawbacks of Computer-Aided Manufacturing (CAM)
The initial investment and startup costs are excessively high.

The expense of machine maintenance is high.

It causes unemployment because it inhibits the use of manual skills. It necessitates a high level of training, which is expensive.
Best CAM Software
Because CAM and CAD are closely related, several software businesses develop both. For example, SolidWorks provides a comprehensive set of CAD, CAM, and other technical applications. For instance, Autodesk provides unified CAD and CAM software. Fusion 360, SolidWorks CAM, and NX, which combine CAD, CAM, and CAE, are some of the industry leaders in CAM software.
Key Differences Between CAD and CAM 
CAD uses a computer to turn an idea into a product design, whereas CAM is the use of a computer to help managers or engineers automate operations.

Autodesk Inventor, CATIA, and AutoCAD are examples of CAD software, whereas SolidCAM,  Power Mill, workNC, and Siemens NX are examples of CAM software.

CAD necessitates conceptualization and analysis, whereas CAM relies on the physical process, labor, material, and equipment management and synchronization.

An interface, drafting, documentation, analytical method, and detailing are all utilized in CAD, whereas numerical control programs, assembly, inspection, and process planning are used in CAM.

Unlike CAD, which is prone to errors, CAM operations are far faster and more accurate.

Compared to CAM, retrieving and storing models in CAD is much easier.
CAD Vs. CAM: In Detail
CAD is software used to create 2D and 3D computer-aided design models, while CAM is software that converts those models into instructions for manufacturing products.

CAD can be used for various design applications, while CAM is explicitly focused on manufacturing processes.

CAD allows designers to create and edit designs with precision and accuracy, while CAM relies on computer numerical control (CNC) to execute manufacturing processes.

CAD software typically offers more features and functionality than CAM software.

CAD is more expensive than CAM due to its greater complexity and range of features.

CAD requires a higher level of skill and expertise than CAM, which is easier to learn and use.

CAD software can be used for both design and simulation applications, while CAM software is more specialized and limited in scope.

CAD models are frequently used as a reference for the manufacturing process, whereas CAM relies more heavily on CNC machines to produce products.

CAD software is more widely used than CAM software due to its greater versatility.

CAD is used to create 2D technical drawings and 3D models. CAM is used to generate machining processes using 3D models.

CAM software is not the same as CAD software. A technician or graphic designer only requires a computer and CAD software to create a design using CAD.

The end-products of CAD and CAM software applications are incredible. However, it would be challenging to get the desired results without a qualified operator proficient in using CAD/CAM software.
Conclusion:
Computer-aided design/drafting (CAD) and computer-aided manufacturing (CAM) are two phrases that are used interchangeably in the CNC industry to describe how computers are employed in the design and manufacture of a product.