Pop icon Madonna celebrates her record breaking career in music this week, with the release of a brand new remix album 'Finally Enough Love: 50 Number Ones' – out now via Warner Records.
---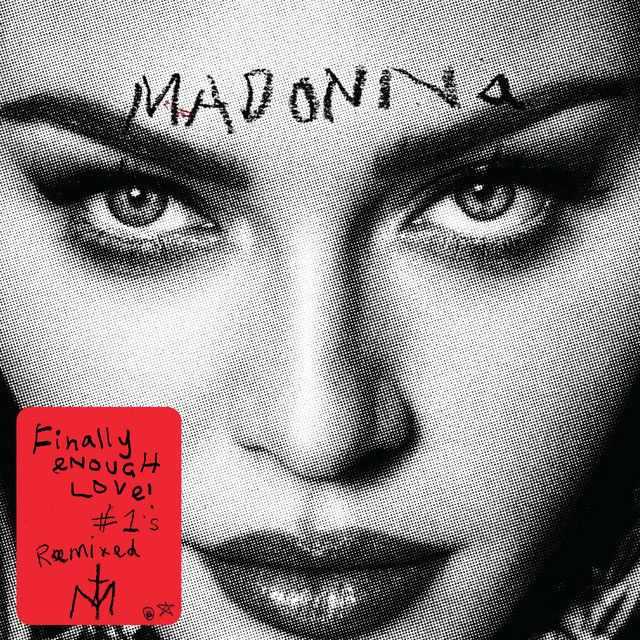 ---
Curated by the Queen of Pop herself, the record marks Madonna achieving a record 50 number ones on the US Billboard Dance Club Chart, making her the first and only recording artist to have 50 #1 hits on any single Billboard chart!
Made up of 50 of M's favourite remixes, the collection serves as the first album release to be part of the newly announced partnership between the 'Ray of Light' singer and Warner Music Group, which will feature an extensive series of catalog releases across her groundbreaking career.
An abridged 16-track version, simply titled 'Finally Enough Love' is also available.
Boasting more than 220 minutes of remixes, 'Finally Enough Love: 50 Number Ones' flows in mostly chronological order, showcasing the many musical reinventions that made Madonna an international icon, from 1983's 'Holiday' to 2019's 'I Don't Search I Find', with remixes by some of the biggest and most influential DJs of all time including Shep Pettibone, William Orbit, Honey Dijon, and Avicii.
On several songs, M is joined by other incredible artists, including Britney Spears ('Me Against The Music'), Justin Timberlake ('4 Minutes') and Nicki Minaj ('Bitch I'm Madonna'). Each remix has been newly remastered for the collection by Mike Dean, who produced the singers two most-recent studio albums, 'Rebel Heart' and 'Madame X'.
'Finally Enough Love: 50 Number Ones' is available to download / stream now.
---
Let us know your thoughts on Madonna over on Twitter @CelebMix now!