With the unveiling of their debut single 'Cardboard Box', new British girl band FLO are a trio on a mission to bring a much needed sense of female solidarity back into the world pop!
Produced by MNEK, the super sassy, surgery sweet R&B infused bop, sees the London based ladies assert their independence and no nonsense attitude, as they challenge and take to task a former dead weight lover who's questionable behaviour has lead to a breakdown in relations.
---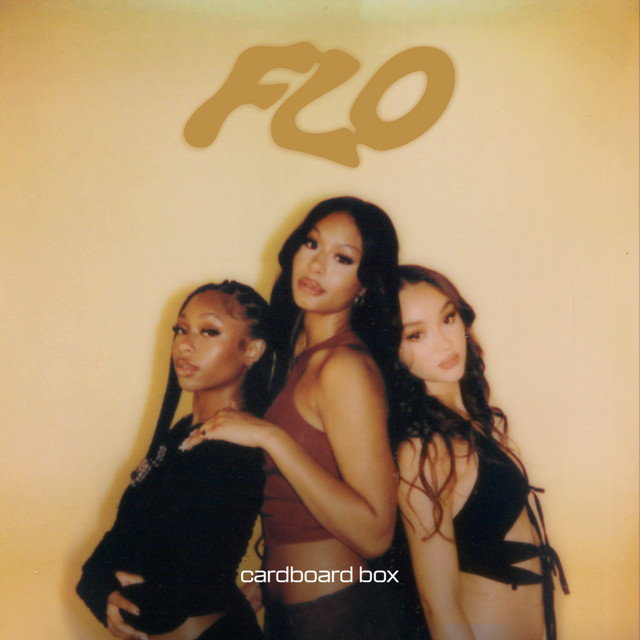 ---
With it's garage inspired 2-step beat, tight vocal arrangement and 00's R&B/pop influence, 'Cardboard Box' sees FLO pull sonic elements and stylistic inflections from a mix of legendary female groups, to produce a modern day girl power anthem that offers fans an exciting insight into the future evolution of girl bands.
Of the inspiration behind their debut single, the trio say: "'Cardboard Box' is one of the first songs we wrote as a group and during the process we opened up about relationship struggles and experiences of moving on from an ex. It was a special bonding moment and feels fitting that it's our debut single! We are over the moon about our first child entering the world and we want people to feel refreshed and empowered – like it's okay to close a bad chapter of your life!"
Watch the official music video (directed by LOOSE) for 'Cardboard Box' below:
---
Introducing… FLO.
With their uber tight, gloriously blended harmonies and infectious R&B melodies, rising pop divas FLO are the freshest new girl band everyone needs to know!
United in their love of making music and singing, the trio – made up of 19-and-20-year-olds Renée, Stella and Jorja – have spent the last two years working with a variety of different producers to create a unique and distinct pop sound, the ladies now aim to use their music as a way to empower and inspire females all around the world to both thrive and survive, whilst navigating their way through life in the 21st-century.
'Cardboard Box' is available to download / stream now.
---
Let us know your thoughts on FLO over on Twitter @CelebMix now!