K-pop stage-breakers SEVENTEEN made their in-studio TV debut in the U.S., as they presented an impassioned, show-stopping performance of "HOT" from their latest album, SECTOR 17, on Jimmy Kimmel Live!
SEVENTEEN—comprising S.COUPS, JEONGHAN, JOSHUA, JUN, HOSHI, WONWOO, WOOZI, THE 8, MINGYU, DK, SEUNGKWAN, VERNON, and DINO—have propelled themselves to the forefront of the music scene, fueled by a ferociously independent spirit and a nonpareil in-house creative ecosystem. SEVENTEEN's 4th studio album, "Face the Sun," marked a new milestone in K-pop, making the K-pop act one of only two artists, alongside BTS, in K-pop history to surpass the 2 million mark for first-week album sales.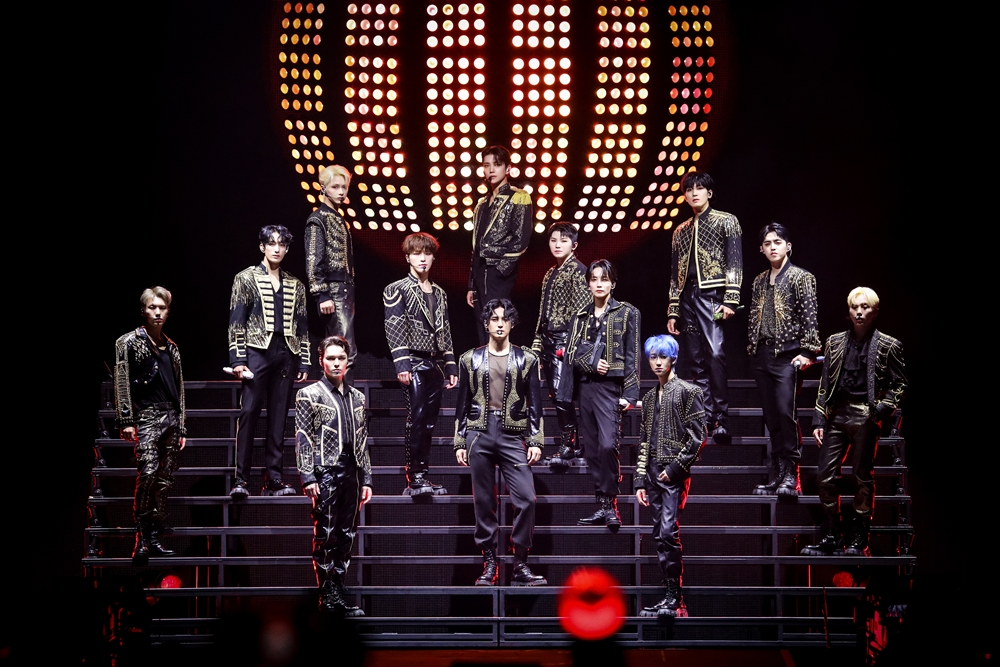 On August 18, the K-pop powerhouse act appeared as the musical guest on Jimmy Kimmel Live, and delivered a power-packed performance on their sweltering single, "HOT." The 13-piece act's innovative structure hinges on the interplay of three units: hip-hop, vocals, and performance. Clad in black, red and white, along with their synchronized choreography and strikingly spectacular video-graphic backgrounds, SEVENTEEN intensified the atmosphere and made us tap our feet and groove to every beat.
The level of intensity and energy exuded through the performance befitted the intensified backdrop, depicting a voyage into the scorching sun. With their impeccable synchronization, jaw-dropping choreography, and tight, balanced teamwork, which all add up to sizzling unmissable and unforgettable performances, they've rightfully earned the title of "K-pop Stage-breakers."
Watch the live performance of "HOT" by SEVENTEEN on Jimmy Kimmel Live! below.
Aside from their live performance, SEVENTEEN are back on the road and travelling through the US.
They kicked off the North American leg of 'SEVENTEEN WORLD TOUR [BE THE SUN]' in Vancouver on August 10, bringing the quintessential K-pop experience to Rogers Arena. Following two sold-out shows in Seoul that amassed 35,000 fans, the 13-piece act's 3-hour show at Vancouver was jam-packed with ebullient, infectious energy and exuding their excitement to land in 12 cities across the U.S. and Canada through August and September, including Seattle, Oakland, Los Angeles, Vancouver, Houston, next, to be followed by Fort Worth, Chicago, Washington, DC, Atlanta, Belmont Park, Toronto and Newark.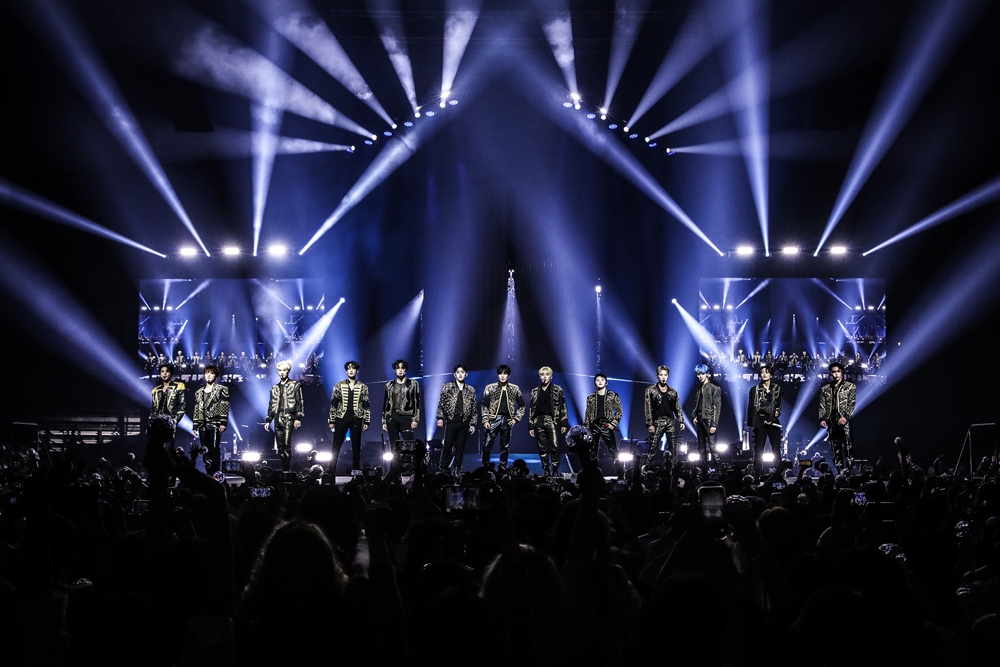 Tightly choreographed performances of "HOT," "March" and "HIT" led the set, followed by an enthralling, kaleidoscopic spectacle of unit performances including "MOONWALKER," "Imperfect love," and "Back it up." The show soon segued into action-packed performances of "Left & Right," "Crush" and more, boasting the band's versatility. For the finale, the act staged their iconic hour-long encore with "Snap Shoot" and "Very Nice."
As they wrapped up the show, SEVENTEEN addressed their longstanding, loyal fans who have long awaited their return to the live stage, "It took us over 2 years to be back on a world tour and words cannot express how happy we are to be back." The performance unit leader, HOSHI, emphasized, "We promise you, we will always show you the best performances and music."
CONNECT WITH SEVENTEEN: FACEBOOK | INSTAGRAM | TWITTER | TIKTOK
Featured Image Courtesy: Randy Holmes/ABC
Share your thoughts with us on Twitter at @Celebmix!