Thousands of women and men turned up in their numbers for Women's March 2017. Amongst those thousands were celebrities from all over the world.
Stars from TV, film, and music bared arms and joined the Women's March. This includes the likes of Beyoncé, Zendaya, Melissa Benoist, Troye Sivan, Lauren Jauregui, Ian Harding, James Bay and so many more.
What is The Women's March?
The Women's March on Washington is a rally that was to take place in Washington, D.C., on January 21st, 2017. The rally is to promote women's rights, immigration reform, and LGBTQ+ rights. As well as this, it is to address racial inequities, worker's issues, and environmental issues.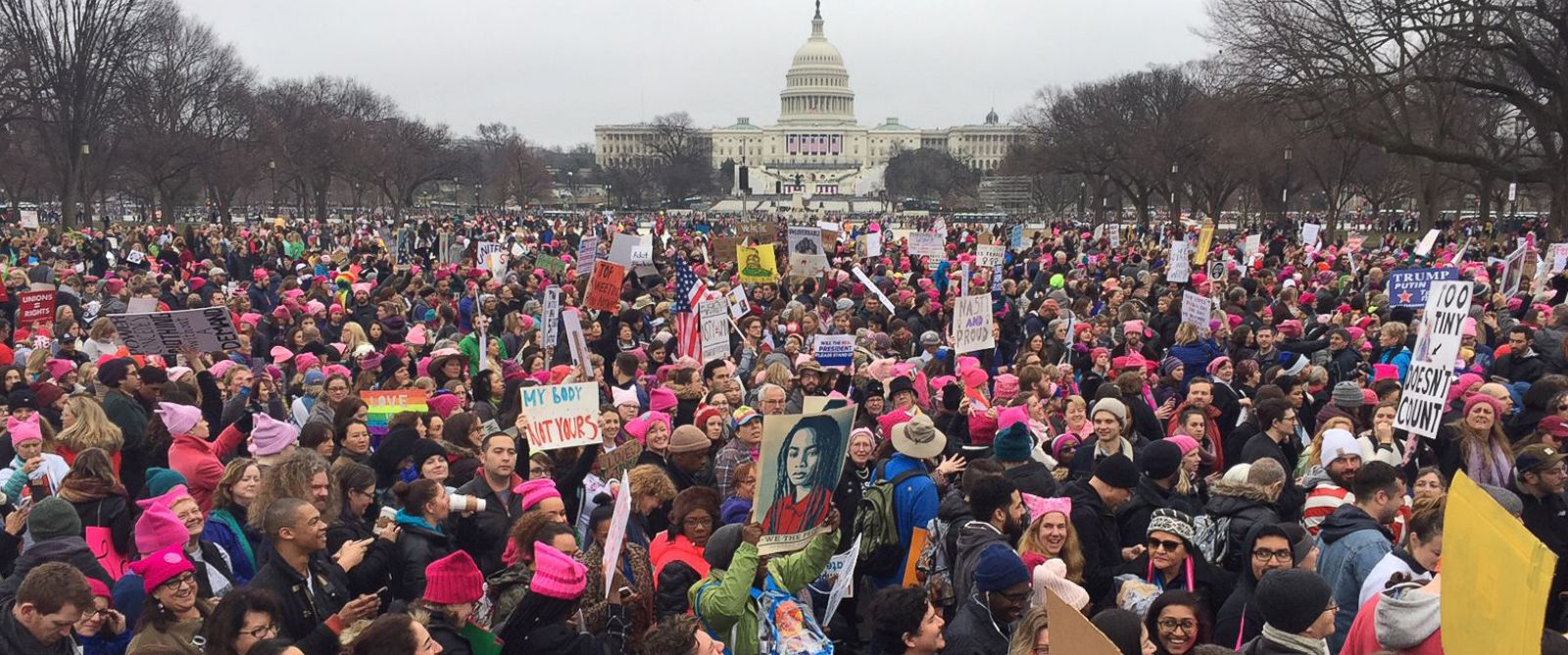 Thousands then planned rallies in different countries across the world to raise even more awareness for it.
Couldn't be more proud….I am here, we are here!!! #WomensMarch pic.twitter.com/HibJJlcTTC

— Zendaya (@Zendaya) January 21, 2017
Myle Cyrus is among the hundreds who are participating inthe #WomensMarch in Los Angeles. pic.twitter.com/ECdQvCo8bq

— Ruben Vives (@LATvives) January 21, 2017
What is the purpose of these rallies?
Each person that attended a rally has a different purpose. However, the underlying purpose that connects every single person together is that they want to make history. They want to make every man, woman, and child equal.
Earlier on it was reported that over 500,000 people have rallied in Washington D.C., and 80,000 in London. With those statistics from those two cities totally up to half a million, if you put into perspective the entire world, millions rallied over the world.
Ariana Grande, Demi Lovato, Katy Perry, Madonna, Cher, Kristen Stewart, Halsey, Scarlett Johansson, Emma Watson, and Jake Gyllenhaal are just a few more famous names that marched today.
We're feeling so empowered by the movement today! Did you attend a rally? Make sure to comment below or tweet us your thoughts over @CelebMix.