For most devotees, the likelihood of them meeting their idols is incredibly low. Unless they are lucky enough to bump into them downtown somewhere or they have a massive wallet, it is practically impossible for fans to meet their favorite celebrities.
Unless, of course, there is a convention.
Over the last few years, conventions have become increasingly popular. More and more celebrities are choosing to come to the gatherings, where they not only sign items for fans, but also take photos with them as well. It truly is an experience like no other.
While many cons feature more than one universe, there are some out there that focus on just one. One of the leaders in this category is Creation Entertainment.
Since the company's creation in 1971, they have put on over two thousand conventions. Most of them are dedicated to one show/series in particular. Through the years, they have held cons for Star Trek, Twilight, Once Upon a Time, The Vampire Diaries, and more.
As of currently, Creation Entertainment is best known for their official Supernatural conventions. Out of all of their current tours, this one is by far their most popular. It has been running since 2007, and since their first stop in Chicago, it has grown massively.
The official Supernatural conventions are truly unique. They typically run for three days, Friday through Sunday, and each one offers different panels and activities.
All of the conventions are hosted by Richard Speight Jr., who plays Gabriel on SPN. He runs the show through the entire weekend alongside the house band, Louden Swain. Just a couple of seasons ago, Rob Benedict, the band's lead singer, appeared as God on Supernatural.
As the weekend goes by, it only gets busier. On Saturday, Misha Collins (Castiel) makes his appearance. Throughout the day, he participates in photo ops, autograph signings, as well as a panel. Then, at the end of the night at around ten, Louden Swain puts on a fantastic concert that features many of the con's celebrity attendees. Mark Sheppard, Ruth Connell, Briana Buckmaster, Kim Rhodes, and Jason Manns have all shown up for at least one of the many shows. On occasion, even Jensen Ackles picks up a mic.
By far, Sunday is the craziest day of the con. Both Jared Padalecki (Sam Winchester) and Jensen Ackles (Dean Winchester) are in attendance. From morning to evening, the two take around a thousand photos with fans, sign a couple of hundred autographs, and host two panels (one of which is exclusive to people with gold passes). More often than not, Misha is present as well, participating in a few of the combo photo ops. A lot of the times, to raise money for his charity, Random Acts, he holds a photo op in character as Castiel.
On average, there are around twelve Supernatural conventions a year. Usually, they take place in major cities, such as Burbank, California, and Las Vegas, Nevada. Just last month, the tour stopped in Chicago, Illinois.
While some months do not hold any cons, this August, there will be two. One in Vancouver, and the other in… you guessed it: Minneapolis, Minnesota.
For the last few years, Creation has been bringing the Supernatural con to the Twin Cities. Every time it comes around, it is held at the Minneapolis Convention Center, which is easily the best venue on the tour. It is the only one that offers theater seating, meaning no matter what seat you are in, you get a fantastic view of the stage.
Each convention offers a different set of stars, and this year, Minneapolis has an outstanding group. Aside from Jensen, Jared, Misha, Richard, and Rob, there will be many other Supernatural cast members in attendance. This includes Mark Sheppard (Crowley; will not be attending Creation conventions in 2018), Matt Cohen (Young John Winchester), Jason Manns, Emily Swallow (Amara/The Darkness), Kim Rhodes (Jody Mills), Briana Buckmaster (Donna Hascum), Gil McKinney (Henry Winchester), Samantha Smith (Mary Winchester), Osric Chau (Kevin Tran), Elizabeth Blackmore (Toni Bevell), and Ruth Connell (Rowena). It is one of the biggest cons on this year's run. If you are in the Minneapolis area and you are a fan of Supernatural, you definitely will not want to miss it.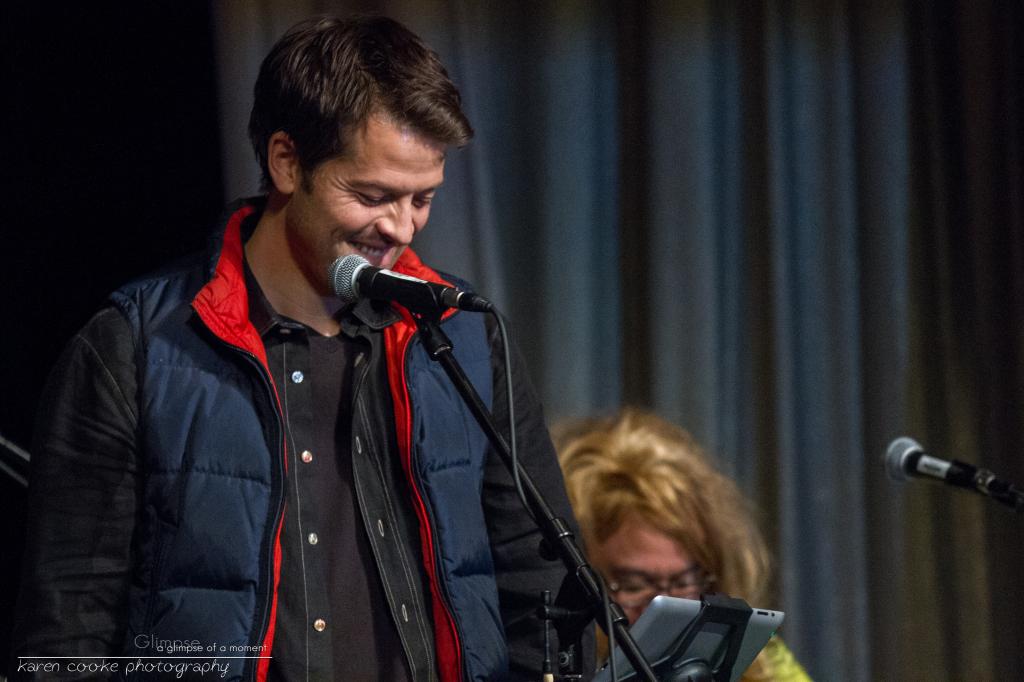 Like every year, there are multiple ticket options to choose from. You can get an admission ticket for one day, two days, or for all three. You can select general admission seating, or you can pick one of the elite packages. It is all up to you.
To participate in photo ops, you will need another ticket for each one. While Jared's and Jensen's solo ops are sold out, there are still many combo ops available (Jared + Jensen, Jared + Misha, Jensen + Misha, and more). All of the stars present participate in one or more of the photo ops available.
You also have the option to purchase autograph tickets. Jared and Jensen only sign for people with elite packages, but Misha Collins, as well as just about every other cast member at the con, have tickets available.
If you do not want to buy tickets, there is still one event you can attend. Every Friday night at the cons, Matt Cohen and Richard Speight Jr. hold a karaoke night open to the public. So far, both Ruth Connell and Rob Benedict are set to show up as well.
You can find everything about the Supernatural Minneapolis convention here, including information on hotels, tickets, karaoke night, and much more.
Have you been to a Supernatural convention in your city? Will you be attending the one in Minneapolis? Tell us by tweeting us at @CelebMix.