It's a common knowledge that some celebrities are very interested in launching their own perfumes. Some of them tried it once and found out that it wasn't really their cup of tea, yet others found a new hobby in it.
In recent years, celebrities have signed contracts with perfume houses to associate their name with a signature scent as a self-promotion campaign. The scents are then marketed. Usually, the main selling point are the celebrities' names associated with the fragrance. Also, the celebrities usually film an advertisement on the perfume, which garners, even more, attention.
We have chosen ten of all celeb fragrances you need to try some time in the future and we made a list of them below!
David Beckham: Aqua Classic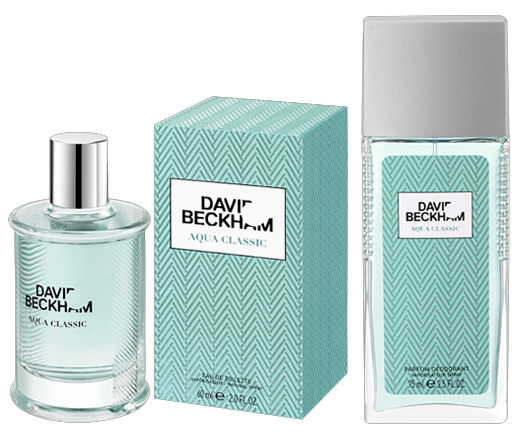 David and Victoria Beckham have launched a huge number of fragrances. This one is from David's collection Classic and it's a woodsy fragrance for men. It's new, since it's been launched in 2016. Top notes are violet leaf, cardamom and lemon. Middle notes are sage, artemisia and geranium. Base notes are suede, patchouli and vetiver.
Beyoncé: Heat

Heat is Beyoncé's first ever perfume. It was launched in six years ago. The name was inspired by the singer's tour title. Top notes are decorated with red vanilla-orchid, magnolia, neroli and peach.
Nicki Minaj: The Pinkprint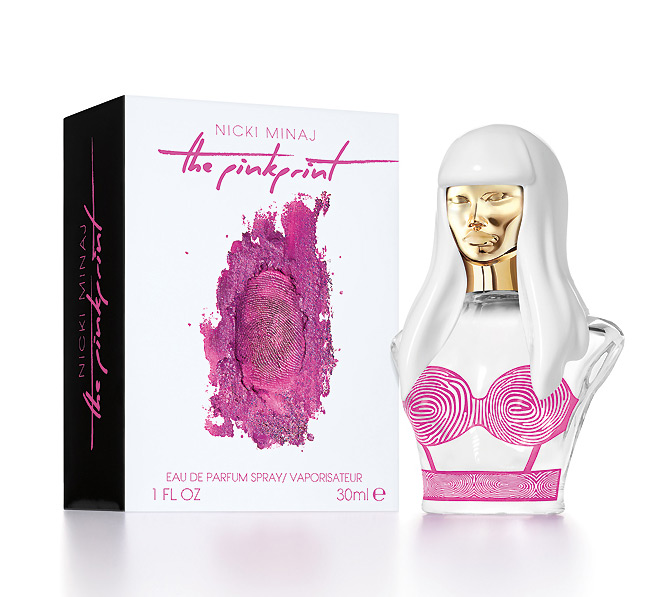 The rapper launched her new frangrance in September 2015. It has the same name as Nicki's most recent album and tour. The perfume comes in a bottle in the shape of doll which represents Nicki herself. The Pinkprint opens with a fresh mixture that includes bergamot, pink grapefruit and passion fruit. The heart is composed of nectarine, frangipani, orange blossom, heliotrope and roses. Other additives are coconut, driftwood accord, sandalwood, patchouli and skin musk.
Ariana Grande: Ari
In September 2015, the pop singer Ariana Grande has launched her historicaly first perfume called Ari, which is also Ariana's nickname. It comes in a really cute round bottle with a white pom-pom. Ari is opening with sparkling fruity notes and it contains hints of the base of musk, woods and marshmallow.
Little Mix: Gold Magic
The members of the british girl-group Little Mix, Perrie Edwards, Jesy Nelson, Leigh-Anne Pinnock and Jade Thirwall have released their very first frangrance called Gold Magic in the end of July 2015. The composition opens with a splash of fruit that includes rapsberry, apple and lemon. The heart is refreshing and sophisticated thanks to powdery and velvet violet and accords of watermelon. The base is sweet, warm and musky.
Kylie Minogue: Music Box
This is the tenth perfume released by the Australian singer, Kylie Minogue. It came out in July 2012. The fragrance is called Music Box and is inspired by her childhood love of surprise and excitement that are offered by old music boxes. The composition blends fruity, floral and woody notes. It opens with strawberry, raspberry and bergamot. The heart reveals a bouquet of roses, freesia and orange blossom, laid on a base of sandalwood, amber and white musk.
Enrique Iglesias: Adrenaline Night

Enrique Iglesias has launched his second fragrance for men, Adrenaline Night, in early 2015. The composition is an aromatic, spicy-woody with a magnetic and seductive trail. It opens with zesty notes of mandarin and cedrat, together with green violet leaf. The heart is a rich blend of elegant pomarose accord, black pepper, saffron and cardamom. Cedar, tonka bean, suede and black wood leave a magnetic trail.
Avril Lavigne: Black Star
This is the perfume all the girls and possibly boys always wanted for birthdays and Christmas. Black Star is the first of three fragrances launched by the Canadian pop-rock singer, Avril Lavigne. It's composed of pink hibiscus, black plum and dark chocolate.
One Direction: Between Us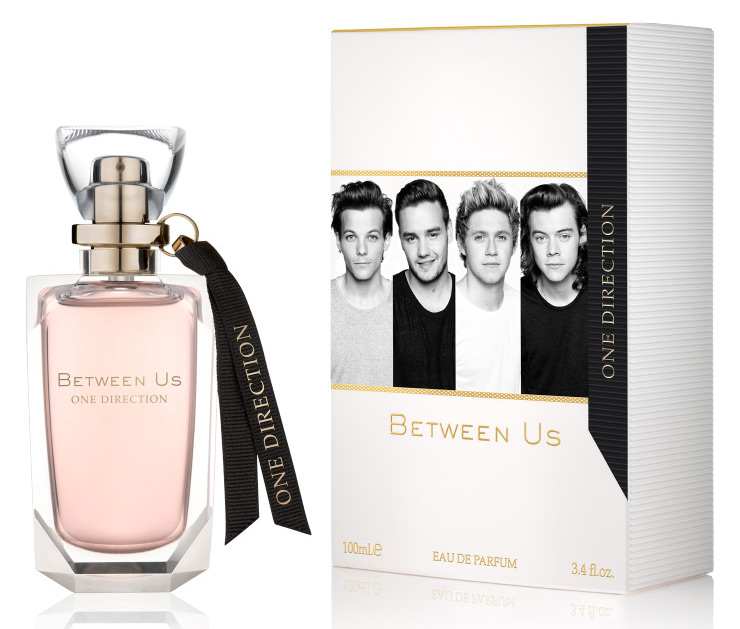 Between Us is the fourth fragrance launched by the World's biggest boy-band One Direction. It's the fist 1D's fragrance since Zayn Malik left the band. It was released in August 2015. Top notes include mandarin essence, Italian nutmeg and apricot. Middle notes include flowers of freesia, gardenia and solar jasmine. Indonesian patchouli, vanilla from Madagascar and golden amber accord form the base of the perfume.
Lady Gaga: Fame
The perfume, called Fame, came out on the market in September 2012. The interesting and unusual thing is, that the fluid of the fragrance is the colour black. The fragrance is built on three main accords – dark accord, sensual accord and light accord. The dark accord includes poisonous flower Belladonna and incense, which evolve into the sensual and opulent wave of honey drops, saffron and apricot. A floral veil of Sambac jasmine and tiger orchid embody light and beauty.
Tell us, do you use perfumes by celebrities? Which one is your favourite? And which celebrities you'd like to see come out with one? Tweet us at @CelebMix or leave a comment below!