As most people know, One Direction, one of the greatest bands of all time, are on a hiatus now. We've learned that being on a break doesn't mean the boys are just kicking back relaxing all the time – they're still keeping busy and at some points, their schedules might seem even busier than when they were touring.
Speaking of touring, and how much we miss it. we decided to pick some of our all time favourite tour outfits of the boys and we've listed them for you below. All you have to do now is just enjoy!
10.
This one is definitely one of our favourite outfits from Niall. He wore this to the Where We Are tour concert in Milan, Italy, which was even filmed! Niall and vests? That's always a glorious view!
9.
We were truly blessed when Liam wore this shirt to one of the OTRA shows, weren't we? Liam in colour – that's not a thing we see every day.
8.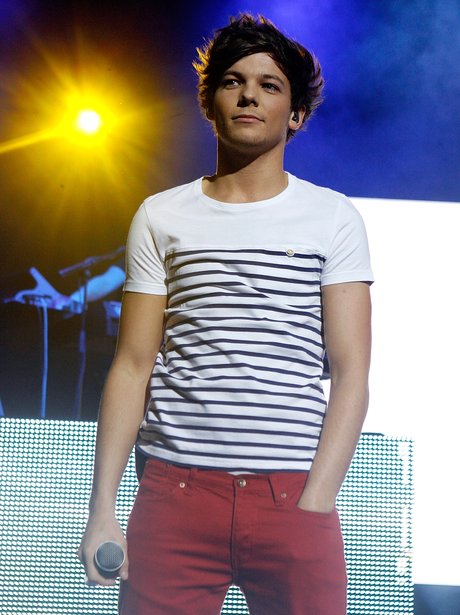 Louis in a striped shirt and red jeans. Although it seems that the good ol' days are long gone, he could surprise us one day, maybe?
7.
It would be a shame if we wouldn't include Zayn's outfits from the time he still was in 1D. This sweater that he wore at the WWA concert in Paris is also one of our faves!
6.
This Rolling Stones shirt is one of the most iconic shirts Mr Styles wore during the Take Me Home tour and it's also included in one of the funniest moments in the One Direction: This Is Us documentary.
5.
Who wouldn't love this outfit on Niall? We love it a lot, especially the jean jacket!
4.
We're always rooting for Liam in a snapback! And don't let us start talking about the red shirt, we'd be here for a long time.
3.
If your eyes haven't started tearing up by now, we believe that this is the right time for crying. We always feel like the heart eyes emoji after seeing this. Plus the "not heartbroken" shirt, well…
2.
Simple, yet effective. The one time when Zayn cut his own sleeves… Believe us or not, we really miss those days.
1.
All of Harry's iconic pattern shirt outfits are flawless, of course. Anyway, we really love this one, from Nick Grimshaw's Topman collection, which Harry wore when Nick (who's one of his best friends) came to see 1D in London!
Tell, us, did we include your favourite outfits of the boys? If not, tweet us your fave at @CelebMix and @CelebMix1D or leave a comment below!