Adventurous, charming, musically talented, and awkward – know who we're describing? Yep, that's right! Hey Violet's very own, Casey Moreta! This quirky guitarist has bust down the doors to our hearts and made himself a cozy place there, with no intentions of coming out.
But we're totally okay with that!
Casey has managed to make us fall in love with him in his own witty and warmhearted way (with the best intentions of course), so we thought it'd be appropriate to explain just the very reasons why we love him so much.
10. His Style
When it comes to Casey's outfit choices, he prefers to keep it simple; black jeans, black shirt, a black button down shirt if he's in the mood and maybe the occasional leather jacket. Simple – just the way we like it.
9. Guitar + Stage = Happy Casey
You can tell by Casey's facial expressions and body language that he loves being on stage and performing in front of a crowd; it's probably one of the many things that puts a smile on his face. Casey's passion and love for music is one of the biggest things we admire about him because it makes him happy and there's nothing more we want than to see him smile every time he hits the stage.
8. His Bromance with Michael Clifford from 5SOS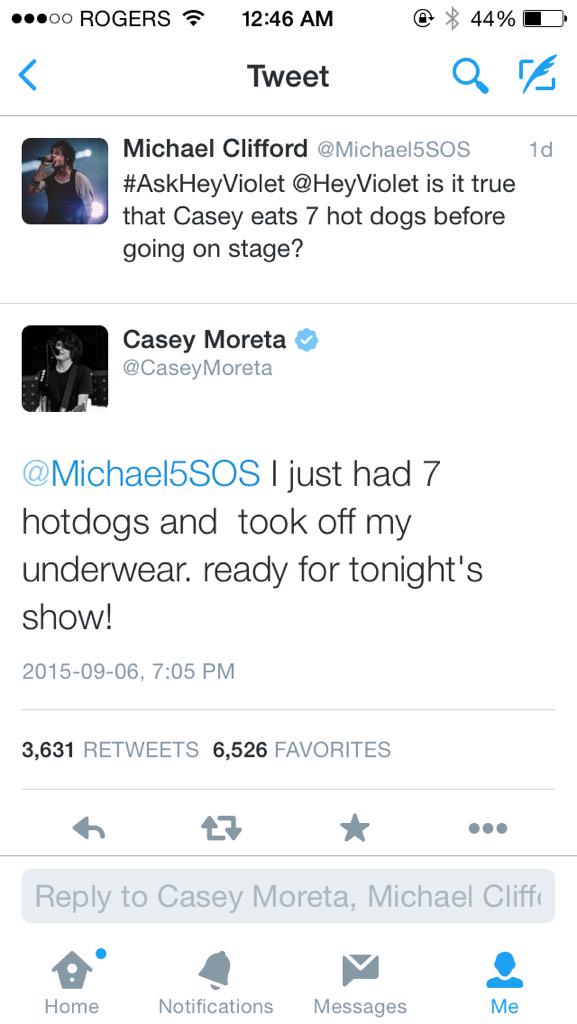 You've probably seen Michael and Casey tweeting each other back and forth, divulging in various topics that range from video games to food – there's never a dull moment with these two! Nonetheless, their bromance is one of the cutest bromances we've seen in ages!
7. Photography at its finest
Look at that beauty! Casey's photography skills is on point and we are totally jealous!
Casey, tell us your secret!
6. His Stick N Poke Tattoos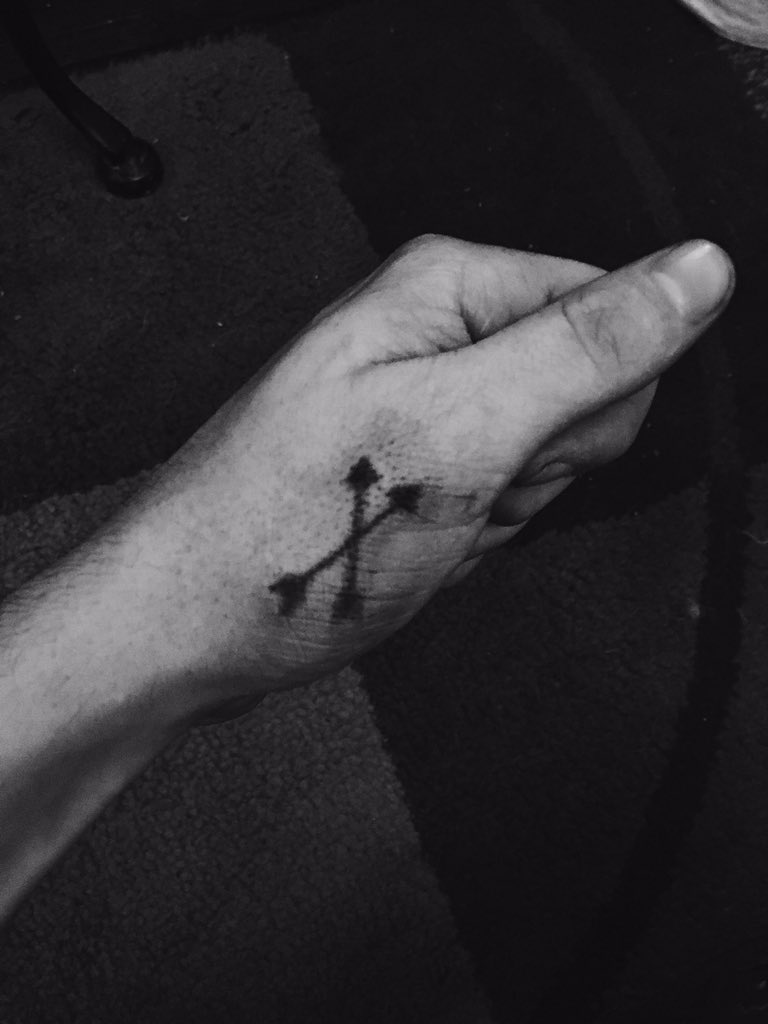 You may remember when Casey tweeted about his new tats a little while ago that fellow bandmate Nia Lovelis decided to give him! We couldn't help but gush and fangirl over new the ink, we have to admit it looks amazing!
5. His Music Taste is Quite Intriguing
We took a peek at some of the things that Casey has been listening to on Spotify (and some of the playlists he's been following) and we liked what we saw! We are definitely pleased with his music taste, which makes us love him all the more!
4. Updates with Casey Moreta
ordered fat sals, writin a song, feelin good

— Casey Moreta (@CaseyMoreta) April 22, 2016
Let's admit, Casey is that member in Hey Violet to keep us updated on everything – and when we say everything, we mean everything. From what he's eating to what he's doing in his down time, Casey never fails to leave out a single update.
3. His Spontaneous Selfies
Although Casey doesn't post a lot of selfies, when he does he never fails to make it look sophisticated and creative in his own special way!
2. Can you just look at him?
Be honest with us, watching this GIF made you smile didn't it? That's because Casey's smile probably did a number on you, but that's okay! There's no way you can look at him and not instantly have a smile on your face – it's impossible! His upbeat personality is contagious! Casey just seems to have that effect on people.
1. Just Casey Being Casey
Seriously, what's not to love about this quirky, awkward, and fun-loving lead guitarist from Hey Violet? Absolutely nothing! There's not one thing that we don't love.
Casey's personality, wicked musical talent, and him just being who he is, is what captured our hearts and made us fall head-over-heels in love with him.
If you're in love with Casey as much as we are, well our work here is done!
What are some of the things you love about Casey? Tell us what they are by commenting below or sending us a tweet @CelebMix.