Oscar-winning actress Jennifer Lawrence has many things to brag about. The first is… winning an Oscar. Obviously.
The second is making it so easy to love her. Seriously, there are hundreds of reasons why we love Jennifer.
For example, she loves pizza. She believes pizza fixes everything. Which it does.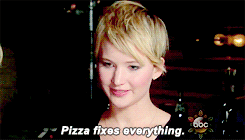 We also love Jen's confidence. Hollywood tries to tell Jen that her body is not perfect, but she tells them they're wrong every time, which they are. Jen is hot. She is literally the girl on fire.
So, Hollywood, this is what happens when you try to body shame the ever beautiful Jennifer Lawrence…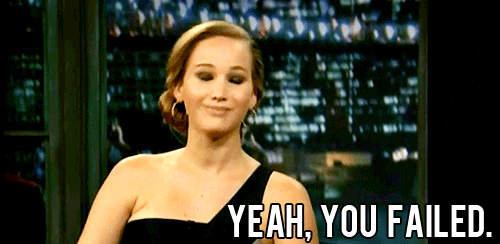 You fail. Epically.
And, just like of all of us, she gets embarrassed by her parents. So, we can relate to her on so many levels.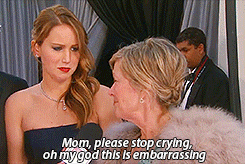 We've decided to compile a list of 10 things we love about Jennifer Shrader Lawrence.
Consequently, we are too busy scrolling through Tumblr posts about her and watching The Hunger Games to keep this list going.
10. She loves her fans.
She always makes a point of stopping to talk to her fans. She showed how much she cares for her fans during the London Premiere of Hunger Games: Catching Fire. When a fan who was disabled could not see Jen from where she was, Jen made a point of stopping her interview and walking to the fan. She even hugged her.
Hug us Jen.
9. She falls down…a lot.
What is funny is not the falling, but how she reacts to it. She can always make us laugh with her humour and clumsiness.
On her way to collect her Oscar in 2012, she fell. Nonetheless, she collected herself quickly and instantly
"This is nuts. You guys are only standing up because I fell and you feel bad. That was embarrassing." Jennifer said, holding her well deserved Oscar.
She also fell on her way into the Oscars in 2015, but we don't talk about that. Thank goodness she falls down. We were beginning to think, with her obvious perfection and jaw-dropping acting skills, that she wasn't human.
8. She is a part of the celebrity selfie taken at the Oscars.
Remember this epic celebrity selfie taken at the 2015 Oscars? We do too. After it was taken, it was immediately trending on Twitter. And Jen is apart of it, making her even more loveable.
7. Her sarcasm.
Jennifer is the queen of sarcasm. Out of all celebrities, Jen has to be the most sarcastic. After the paparazzi spotted Jen in a super cute outfit (she could wear a sack and still be beautiful), they tried to get her attention by complimenting her outfit.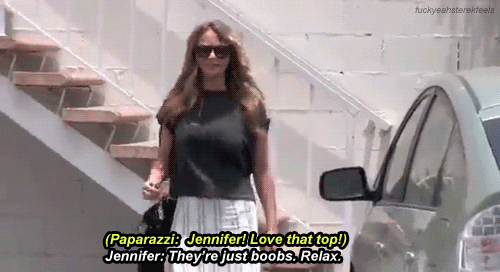 "Jennifer! Love that top!" The paparazzi yelled.
"They're just boobs. Relax." Jen replied.
Her sarcasm is just the icing on the cake that makes us love her even more.
6. She is real.
Jennifer is so real compared to some other actresses out there. What we love about her is that she gets super excited to meet other actors and actresses. When she first encountered Jeff Bridges, she lost it. As a result, we can see how real Jen is just by reacting how she does.
Watch the full freak out here: Jennifer Lawrence meets Jeff Bridges
5. Her hair.
From her "Katniss" hair to her short cut blonde hair, Jen has pulled off many different hair styles. They all look so good on her. Jen could go bald and still be hot.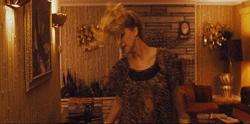 Keep doing you, Jen. It's working.
4. Her acting roles.
From her breaking role as Katniss Everdeen in the Hunger Games, to playing butt-kicking Mystique in X-Men, and to even Tiffany Maxwell in Silver Linings Playbook, the role that earned her an Oscar, Jen has had some pretty great roles. We can't think of any role she has played that hasn't been amazing.
But she is Jennifer Lawrence. So, it is impossible for her to let us down in any way. Ever.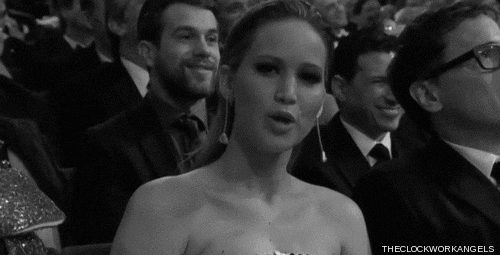 3. Her random dancing.
While she does gracefully fall down, we can always manage to find Jen dancing. She has some mad skills. Her dancing can always bright anyone's day.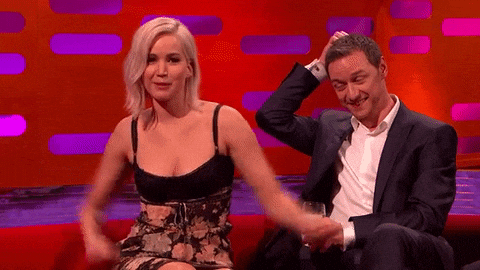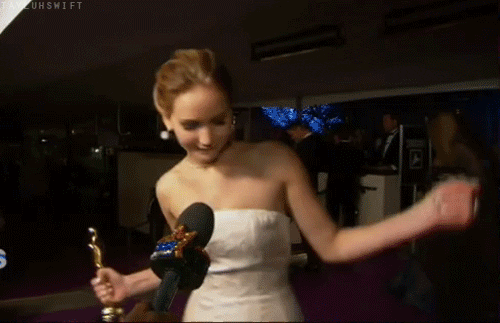 We love seeing Jen bust some moves.
2. She is inspiring.
Coming from Kentucky, Jen had dreams of acting at a young age. One of her first parts was in a local theatre. She played a nine-year-old prostitute in a play based off the Book of Jonah from the Bible.
Jen has worked hard and we can see it has paid off. Keep on inspiring yourself and us, Jen.
1. She is a model… but also a role model.
Jen is even a model. She has modeled for many magazines, even Vanity Fair.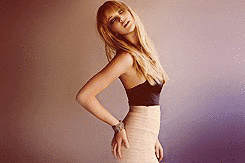 But what is even more impressing than being a model is that… she is a role model.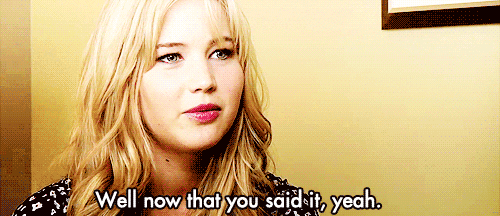 Jennifer Lawrence is a great role model for everyone, even more for young women. She doesn't conform to stereotypes, believes in herself, is confident and is not afraid to be herself. Most of all, Jennifer is a rarity among celebrities and people in general. As a result, she has earned much love for getting to where she is.
We love you, Jennifer!