Two days ago, exactly two weeks before the start of the originally announced Europe tour, The 1975 fans have been informed that the band will be rescheduling the European leg of the tour due to the Brit awards and other unforeseen circumstances.
That started numerous discussions on Twitter, Facebook and other social media platforms. The band's management stated that new dates will be sorted within the next 48 hours. After nerve-racking two days, The 1975 fans finally got what they've been waiting for.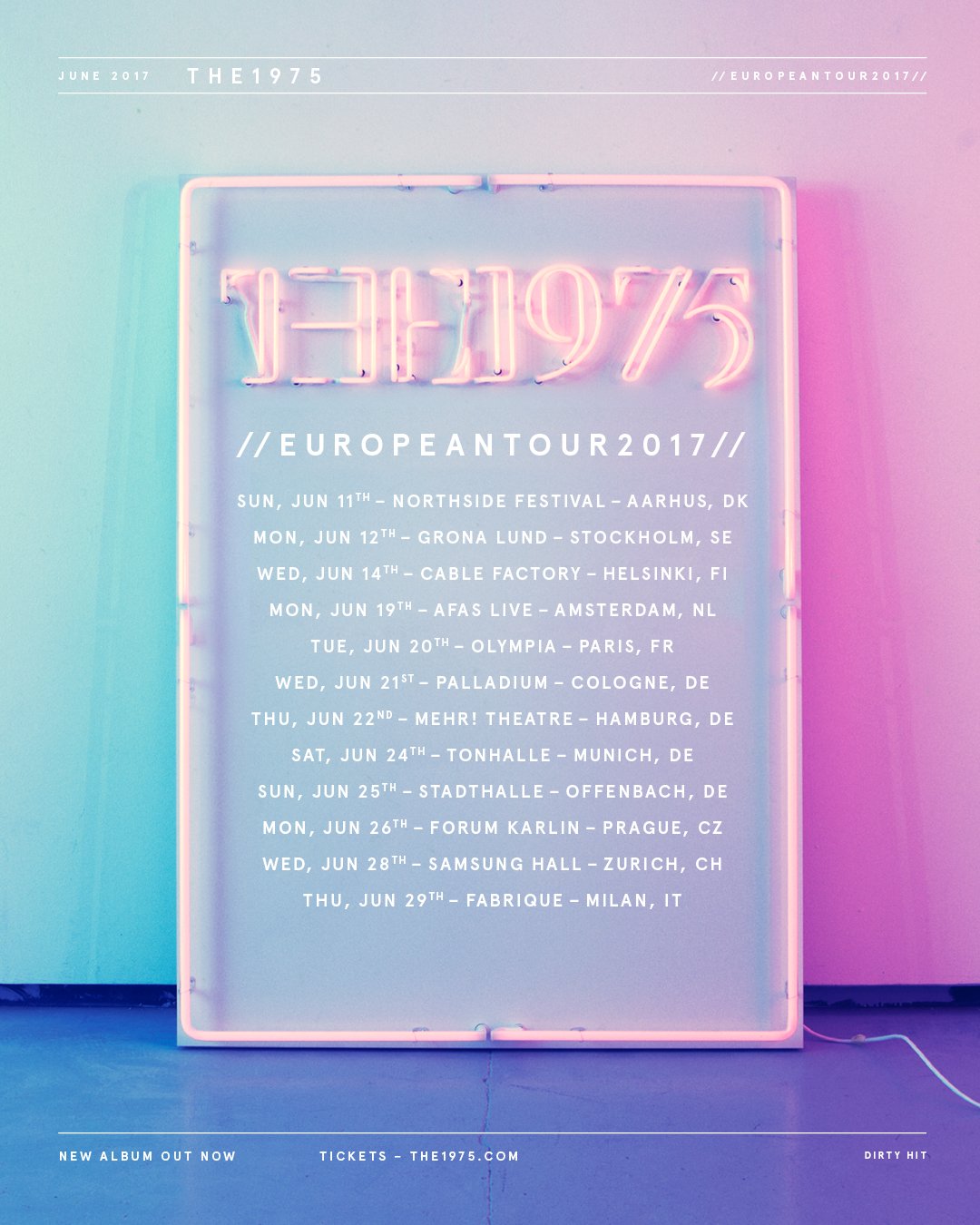 We believe the band did everything they could to maintain all the original places on the list. However, both of the Spanish shows were cancelled, as well as concerts in Luxembourg, Vienna and Copenhagen.
The venue has changed for the concerts in Amsterdam, Paris, Helsinki and Stockholm.
All purchased tickets remain valid. Refunds are available until January 31st at the place of purchase.
Nevertheless, let's see the bright side of this – the weather will be a lot better for most of us in June. Also, there's never enough summer concerts, is it?