Happy birthday to Calum Hood! To celebrate the big day, we have posted a listicle each day since the 18th of January to highlight some of the positive moments in his life so far.
Calum has done so much for the fans and for some of them, he is what keeps them going strong. So today, we decided to gather up 20 of the times that he has made fans happy, and share them with you!
20. When he sent a fan this adorable selfie over Twitter
19. When he bought a fan tickets to his band's concert since they couldn't afford the price
https://www.youtube.com/watch?v=YufEsn2aPD4
18. When he created a Spotify playlist for the fans titled "For You, From Me."
I made you playlist of everything I've been listening to lately. You can listen if you like. pic.twitter.com/CFkElYeSVs

— Calum Hood (@Calum5SOS) October 12, 2015
17. When he tweeted out how fans bring out his smile
Only you guys bring this smile out of me. This smile is for you!! :) pic.twitter.com/MOK8zBHmEb

— Calum Hood (@Calum5SOS) August 19, 2013
16. When he bonded with "RJ," a tour dog
WE HAVE A TOUR DOG pic.twitter.com/TCNTCAaKY7

— Calum Hood (@Calum5SOS) August 22, 2015
15. That time he couldn't find his ride
THIS MADE ME SMILE SO WIDE CALUM IS SO CUTE AND ADORABLE HE MAKES ME HAPPY pic.twitter.com/gM8heWziVZ

— maui (@doompatroI) December 16, 2015
14. When he Tweeted about how much he cares about his fans
I care about you guys a damn lot :)

— Calum Hood (@Calum5SOS) January 20, 2014
13. When part of the How Did We End Up Here movie was released and Calum talked about his songwriting and about himself
12. When he made this face in a red carpet interview
Omg @Calum5SOS on the AMA red carpet. #5SOSonAMAs ? pic.twitter.com/uQeQg73HLG

— 5SOS Pen Pals (@5SOS_Pen_Pals) November 22, 2015
11. When it took him three tries to understand what a fan was telling him
calum being cute and deaf af pic.twitter.com/tflgCFHg2c

— 5sos failures (@5sosandfails) November 5, 2015
10. Whenever he has used a Snapchat filter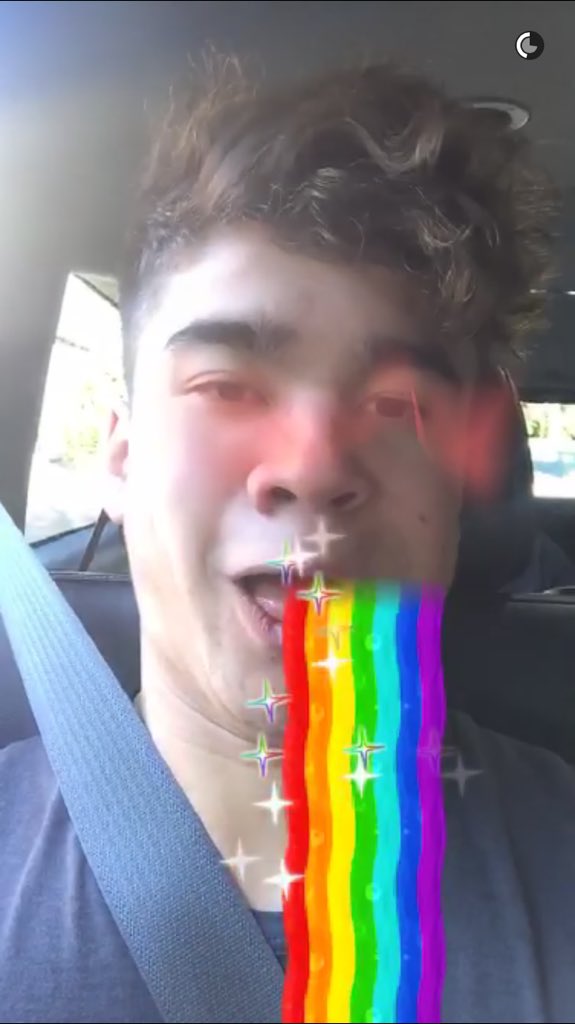 9. Whenever he has laughed at one of his bandmates jokes
you have no idea how much this made me smile omg I love Calum so much I need him in my life https://t.co/3ZtMWQwqlr

— A&J! (@hemmyhood) September 9, 2015
8. When he played bandmate Ashton Irwin's drums on stage
7. The time he let the world know how proud he was of his bandmates
I'm so proud of my band mates for what they've achieved and the people they've grown into

— Calum Hood (@Calum5SOS) July 22, 2015
6. When he read a poem that he wrote when he was six
5. When he held hands, or should we say paws, with a couple of dogs
https://twitter.com/solopilots/status/585839983778525184
4. When he was beyond ecstatic that the fans won an award for "Best Fan Army"
CALUM'S REACTION AND HIS GIDDINESS MADE ME SMILE. IT'S ENOUGH TO COMPLETE MY DAY. ? https://t.co/tQMuORcL2A

— ??? ?? ??? s???: ???s??? (@sailorwonpilie) March 31, 2015
3. The time he made faces into a camera during a Livestream
calum made me smile so much omg #5ONTHEWALL pic.twitter.com/Q1OiH5QY1y

— Iz (@LukeLoveLaugh) March 3, 2015
2. When he performed this heavenly solo
This was before Christmas in Liverpool and I went Calum made me smile throughout this https://t.co/5PIvPDsmrZ

— nicole (@negansari) February 19, 2015
1. Any time that he has ever taken time out of his busy schedule to meet fans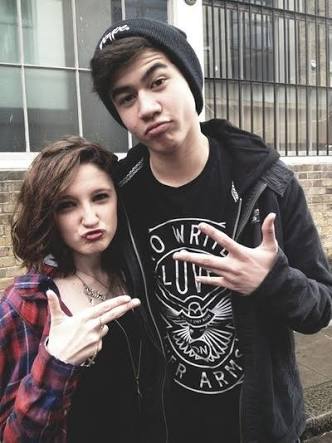 Calum Hood has put many of his fans at their happiest points over his career and continues to do so today. Thank you Calum, for the endless laughs and smiles!
Let us know how Calum has ever made you happy by commenting below or tweeting us @CelebMix