Here at CelebMix, we love a good throwback. That's why we're going to take a look at some throwback hits from early 2000s up to early 2010s: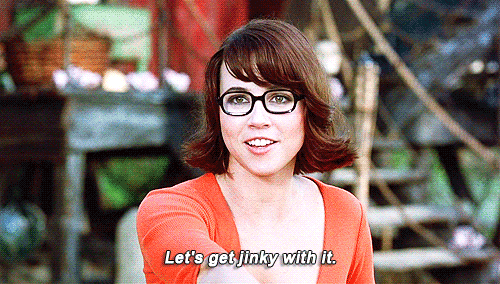 Ashlee Simpson – Pieces Of Me (2004)
The early 2000s were a time for reality TV and pop-punk music, put the two together and you get Ashlee Simpson. Ashlee Simpson is the sister to Jessica Simpson and due to the success of her sister's reality TV Show, 'Newlyweds: Nick and Jessica', Ashlee received her own show too. The reality TV show titled, 'The Ashlee Simpson Show' would follow Ashlee on the process of making her debut album. 'Pieces Of Me' being the lead single off of the album.
'Pieces Of Me' would become a big hit single for Simpson, charting in various countries and even peaking at number 5 on the Billboard Hot 100. However, following singles like 'Shadow' and 'La La' wouldn't match or surpass that success and thanks to a career-damning performance on SNL, it's probably best we forgot about this one. Nevertheless, it's still a throwback hit.
Stooshe – Black Heart (2012)
Moving on to a throwback not so long ago, we have London-based girl trio, Stooshe and their hit single 'Black Heart'. Can someone tell us why Stooshe didn't go on to become one of the biggest girl groups in the world?
'Black Heart' was BIG in the UK back in the summer of 2012, considering it was only their second single. This single was a success for Stooshe thanks to it's unique and catchy sound with lyrics only one experiencing heartbreak could relate to. It was also topped off by a vibrant yet simple music video.
Following suit of our last throwback hit, 'Black Heart' would be the peak for these girls, earning them their first and only BRITs nomination to date. As for more recent times, Stooshe have moved labels from Warner to Trilogy Records, and are working on their follow-up album which we are yet to receive any details on. With their latest single, 'Let It Go', being released all the way back in July 2016, it may not be that long until the girls surprise us with some new material. Will we see a comeback from Stooshe soon? We sure hope so!
Alexis Jordan – Good Girl (2011)
Next we have Alexis Jordan and her throwback hit, 'Good Girl'. Whilst it may not be her most successful single to date, it definitely is our favourite. In this single, Jordan is going through the motions of developing a crush and is hoping she could be his 'good girl'. The single's killer chorus and infectious beat definitely had you humming along and dancing without a care in the world. We thought we had just found our next huge female pop star to fall in love with.
With a sudden rise to pop stardom, Jordan started to work on a second album and in November 2011, the album was 'nearly done'. Fast forward to 2015 with no second album and Jordan was no longer associated with Roc Nation, eventually being removed from their website as a recording artist. Most recently, Jordan has become a wife and a mother of two living in Los Angeles running a lifestyle blog. We won't be holding our breathe anytime soon for that second album then.
Sick of her dress and her Jimmy Choos, we have Shontelle and her 2008 hit, 'T-Shirt'. Whilst you may remember Shontelle for her other 2008 hit, 'Impossible', it really is this single that will make you have all the feels for missing someone. In the music video to the R&B contemporary hit, we see Shontelle wandering around her home in just a t-shirt presumably owned by her partner. She tries to keep herself occupied but would rather stay at home in his t-shirt than go on a night out with her friends. The video ends with Shontelle's partner walking through the door after being away for so long, which makes her smile.
"T-Shirt" was more of a hit in Europe than it was in the US, which is probably why we forget about it but now that we have reminded you of this throwback hit, hopefully you won't forget about it again.
As for more recent times, Shontelle hasn't released any new solo material since 2011's single, 'Say Hello to Goodbye', despite still having a record deal.
Cover Drive – Twilight (2012)
Here we have Cover Drive's UK number one single, 'Twilight'. In the first quarter of 2012, this song was everywhere, receiving constant airplay. The Barbados-based pop group first came to our attention all the way back in August 2011 when they released their debut single, 'Lick Ya Down'.
Fast forward to 2018 and they have just released their second album titled, 'Fall Forward' – ironically. Due to the group moving onto an independent record label, this album seems to have fell under the radar. You can listen to their latest single, 'Breakdown' below:
Dev – In The Dark (2011)
Our next forgotten throwback comes from American singer-songwriter, Dev. Dev is responsible for featuring on one of 2010's biggest singles, 'Like A G6' by Far East Movement. After finding success as a singer, Dev went on to release her own material, 'In The Dark' being one of her most popular singles to date. The single went Platinum in the US, reaching number one on the Billboard US Dance Chart back when it was released.
Nowadays, Dev is still working on music but under her own label. Her most recent release being her 2017 follow-up album, 'I Only See You When I'm Dreaming'. The album received a critical reception and didn't manage to match the success of Dev's debut album, 'The Night The Sun Came Up'.
You can listen to Dev's latest single, 'All I Wanna Do' below:
Emily Osment – Lovesick (2011)
Emily Osment, who you may remember for her role in 'Hannah Montana' as Lily Truscott, wanted to follow the path of her on-screen best friend, Miley Cyrus. After signing to Wind-up Records, Osment started to release material in anticipation for her debut album, 'Fight or Flight'. Her most successful single from album being the electro-pop banger, 'Lovesick'.
To this day, the single still sounds new and refreshing, you wouldn't think it was a throwback. As for more recent times, Osment seems to do more acting than singing as she left her label in 2011 and hasn't released anything since. Nevertheless, she still considers herself as a singer so we might get more music after all.
You can throw it back and listen to Osment's debut album, 'Fight or Flight' below:
The Veronicas – Untouched (2007)
Finally, we have the most forgotten throwback of all time, coming from 'The Veronicas'. You may remember the Australian duo for their most successful single to date, 'Untouched', if you don't then where were you in 2007?
The single charted worldwide, charting at number two in their home country as well as charting within the top 10 of various European countries. The singles which followed couldn't match the same level of success, as you have probably guessed by now. Due to disputes with their label at the time, Warner Records, they would go on to strike a record deal with Sony and eventually release their follow-up album in November 2014, seven years later.
With the follow-up album being released three years ago, The Veronicas are due to release new music sometime soon. They made a brief return in 2017 but stated they would not release any new music until 2018 so watch this space.
You can listen to their 2017 single, 'The Only High' below:
You can check out a full playlist of '2000/2010s Throwbacks Hits You May Have Forgotten About' below:
What is your favourite throwback hit? Let us know on Facebook and Twitter @CelebMix.