Harry Styles may be best known for his undeniably amazing singing talent, but what other talents does he have?  Styles has a collection of jokes that he has been sharing with the whole world over the past few years and we have a list of his 22 best!
22. We can definitely tell how serious the band is
https://vine.co/v/eLtjYdKuBgm
 21. We see you what you did there!
 20. We almost feel bad for the flower
https://vine.co/v/OLrjIJmaqTQ
19. Urine secure
18. Are Directioners secret yodelers?
  17. What does the cow say?
 16. Lettuce in!
15. Just in case you ever need to know how to find Will Smith
14. Goodbye Harry!
13. Ouch
Knock knock.. Who's there? 'A vevo record' a vevo record who? Only joking. Whoops.

— Harry Styles. (@Harry_Styles) October 30, 2014
12. That was not what we were expecting
Brilliant. One of the worlds greatest ever voices. She was good too. https://t.co/dWeIrQRKvx

— Harry Styles. (@Harry_Styles) January 14, 2016
11. Old but gold
10. This one hit us right in our hearts
9. Don't knock it 'til you try it
8. Way to get that promo
7. We're not even sure what this means but we love it
6. An iconic This Is Us moment
5. We're glad to hear it Mr. Styles!
\
4. Everyday is our birthday apparently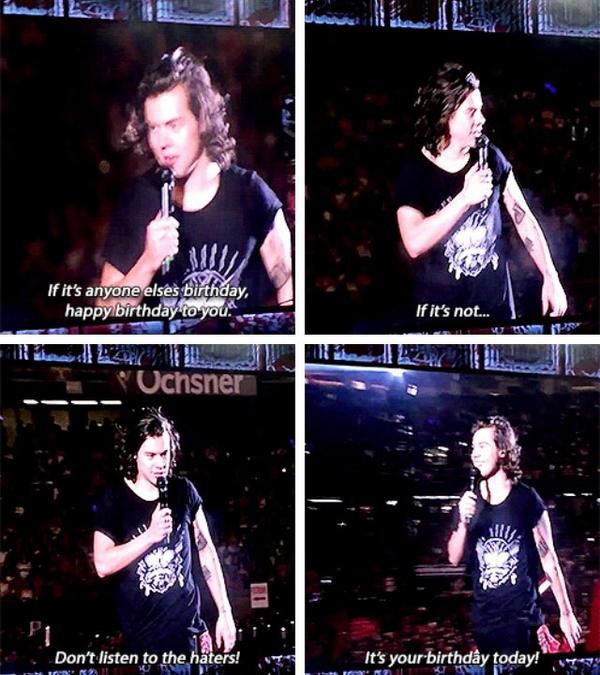 3. Poor Harry!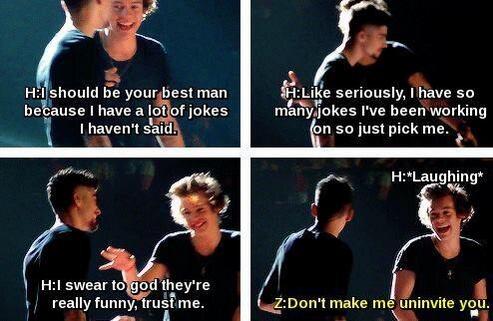 2. Da da da tss!
1. And the truth is out… or is it?
Do you have a favorite joke or pun that Harry Styles has used? Maybe on One Direction's hiatus he'll pick up a job as a comedian! Let us know what you think by commenting below or tweeting us @CelebMix and @CelebMix1D.