Harry Styles has definitely wowed people over the years with being extremely fashionable in his attire and being a wonderful person throughout.
In light of his upcoming 22nd birthday, CelebMix is looking back at 22 times Mr. Styles surprised us with his spectacular and different outfits.
22. The American Music Awards – 2015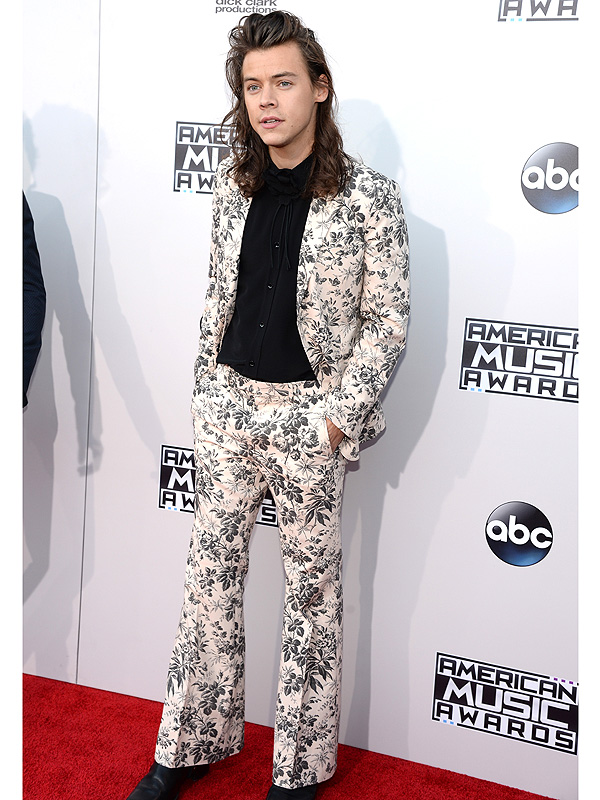 Harry was looking quite dapper in a Gucci suit with a classy-western-floral look going on at the 2015 AMAs. One Direction received nominations for Artist of the Year, and Favorite Pop/Rock Band/Duo/Group-and won both awards.  They also preformed "Perfect" (and rocked it, might we add).
21. Australia – 2013
Who could forget Harry's tiny yellow swim shorts from his trip to Australia in 2013? He left directioners' jaws permanently dropped when he walked out with this pretty number.
20. Pre-Brits Dinner Party – 2013
Although we are unaware of the brand of Harry's suit (or Nick Grimshaw's), he still looks clean-cut in his grey suit, blue polka dot button up shirt, and matching tie.
19. Fashion East Show during London Fashion Week  – TopShop – 2013
Harry walked out of the TopShop fashion show pairing his Ashley Williams white carbon-printed shirt with black skinny jeans (of course), and black Nike sneakers.
18. London Fashion Week – 2013
Again, at London Fashion Week 2013, Harry was spotted in a black long coat, leopard-print Burberry shirt (which he later sold at auction for UNICEF for almost $5,000!), ripped black jeans, and his classic black booties. Looking impressive, Harry!
17. One Direction's Performance on The Today Show – 2012
At One Direction's Today Show performance in New York, 2012; Harry dressed in a grey blazer with a white button down shirt, and black jeans.
One could just get lost in those dimples.
16. History music video – 2015
In One Direction's newest music video for History, Harry wore a Burberry Prorsum Spring/Summer 2016 lace shirt, with black jeans.
15. Dick Clark's New Year's Rockin' Eve – 2015
Harry wore a Gucci Spring/Summer 2016 neck bow with a black button down, long-sleeved shirt, and black jeans on 'Dick Clark's Rockin New Year's Eve' for One Direction's performance.
14. X-Factor UK Final – 2015
Harry strutted in a Gucci Fall/Winter 2015 suit with a black button down shirt, in One Direction's performance at X-Factor UK Final – we're still not over it.
13. One Direction on Good Morning America – 2015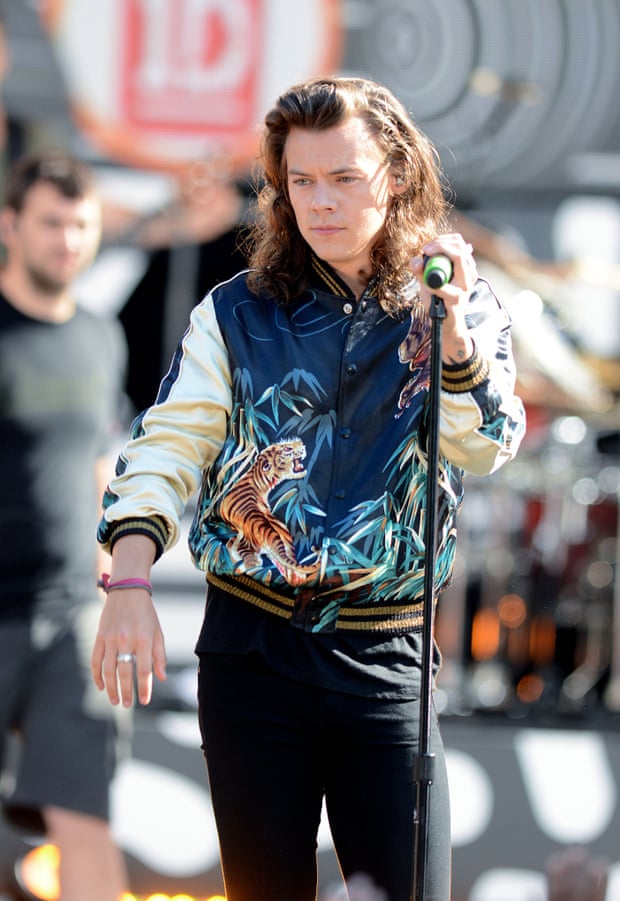 At Good Morning America (GMA) in New York City August 04, 2015; Harry wore a Saint Laurent Spring/Summer bomber jacket, with a black t-shirt, and black skinny jeans.
12. Steal My Girl One Direction Music Video – 2014
In the Steal My Girl One Direction music video, Harry wore a Saint Laurent Baby Cat Wool Coat- worth over $6,000! He paired the coat with his regular black button down, black skinny jeans, sunglasses, and black boots.
Fancy, Styles.
11. The Today Show – 2014
Harry was at Universal City Walk At Universal Orlando with One Direction for the filming of The Today Show. He wore a very chic, patterned t-shirt, with a white/black scarf.
10. The American Music Awards – 2014
Harry dressed in a beautiful Saint Laurent jacket and Saint Laurent shirt, matched with lovely black skinny jeans for his 2014 American Music Awards performance with One Direction.  He looks like a prince!
9. Out On The Town – 2011
Harry went out shopping in 2011 with One Direction and wore this unforgettable golf-look. He displayed a long-sleeved white shirt, with stripped shorts, a brown belt, and white converse.
8. House Hunting in London – 2013
Harry went house hunting in 2013 with One Direction's hair stylist and friend, Lou Teasdale. He turned out in a green beanie, a grey t-shirt, black skinny jeans, and white converse sneakers.
7. Golfing in Canada – 2013
Harry went to play golf in Canada in 2013 and walked out to do it in a fabulous red t-shirt, white cap, and brown long pants.
6. Golfing in Australia – 2014
Harry walked onto the golf course in 2014, yet again, looking quite magnificent in both a black sports short-sleeve tee and a black sports long sleeved tee, with black trousers, and white-stripped sports shoes.
5. Meeting Fans – 2014
Harry wore this light purple American Apparel sweater and black skinny jeans, when he stopped his car – in traffic – to meet fans waiting for him on the side of the road.
4. Radio 1's Big Weekend in Scotland – 2014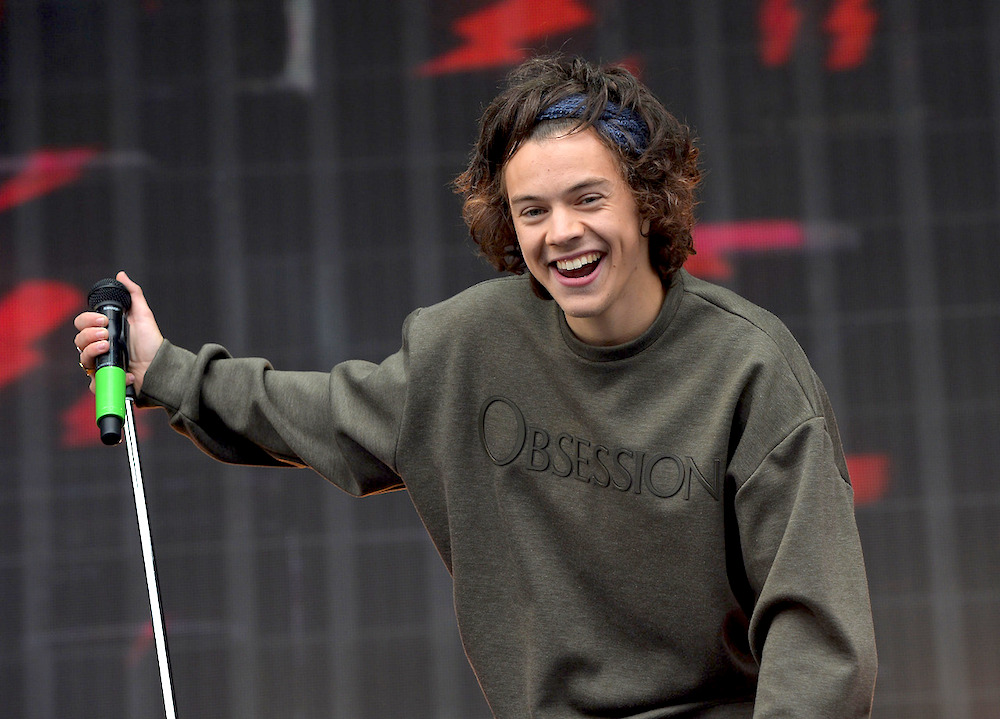 When Harry performed with One Direction at Day 2 of Radio 1's Big Weekend at Glasgow Green in Scotland, he took to the stage in Calvin Klein's Collection's 'Obsession' crew neck with black skinny jeans and booties.
3. Walking The Streets of London – 2010
Harry walked out for a day at the town in 2010 during X-Factor wearing a vintage purple Jack Wills sweatshirt and jeans and we still can't get over the look.
2. Brit Awards in London – 2012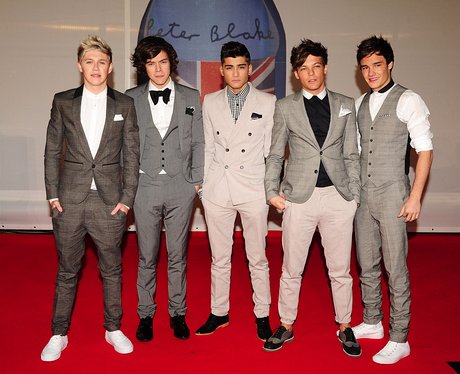 Harry wore a very memorable grey suit, black bow-tie, and black shoes to the 2012 Brit Awards.
1. X-Factor UK Audition in London – 2010
Who can forget what outfit Harry wore that started it all?
Harry wore a grey cardigan, white tee, patterned scarf, and brown trousers to his infamous X-Factor UK audition in 2010. #165998 !
Happy Birthday, Harry Styles. Thank you for inspiring and entertaining us all for 22 years. You are definitely one of the most genuine people and we are blessed to have you as an idol.  We thank you not only for releasing music, but for being kind, for living with love, and for teaching us to do the same.
Did we include your favorite look? Tweet us at @CelebMix or @CelebMix1D and let us know!