Getting a pet also comes with the responsibility of giving it a name. From traditional dog names like Fido and Patch to cute kitty names like Fluffy and Meow. It is always fun to learn what other people have called their pets, and there is a lot of interest in the rich and famous and their four-legged friends. So what names are popular with the Hollywood A-listers? Here are 30 of the funniest and cutest celebrity pet names for you to garner some inspiration! 
1. Tinkerbell
As you might guess, Tinkerbell is a small pet, a chihuahua, who is often found in her mum, Paris Hilton's bag living the pampered life.
2. Kitty Purry
These are certainly two words to describe a cat, and it is the moniker chosen for this feline by her owner Katy Perry.
3. Empress Tang
Indeed, a very grand name, and it belongs to a sizable Persian cat who is the baby of Martha Stewart – all her pets are named after conquerors. 
4. Genghis Khan
You can, therefore, probably guess who owns this fabulous Chow-Chow! Yup, animal lover Martha also has some canine friends.
5. Meatball
A little less conventional here, but this very grand bulldog belongs to Adam Sandler and even starred in the movie Little Nicky with his dad.
6. Mr Fluffy Pants
We would imagine he is just Mr to his friends! Mr Fluffy Pants belongs to Ke$ha and is a very adorable feline.
7. Nacho
More food-themed cat naming here, and as daddy Bobby Flay is a celebrity chef, you can almost understand this one!
8. Ducky
No, this isn't a pet bird, it is a gorgeous dog, and his mum is Selma Blair; we don't know if this was a tribute to the Nintendo character or not.
9. Pepper
This is actually a relatively common dog name, and this Pepper, along with siblings Sugar and Cinnamon, belongs to Emmy Rossum.
10. Socks
Socks was a very important cat; she lived at the White House as a pet to POTUS when her daddy Bill Clinton held office.
11. Martha Stewart
Martha may be a legend in her own right for her unusual dogs' names, but her name is so good Ben Affleck picked it for his Labrador!
12. Oprah Winfree
Not quite the exact spelling as the chat show legend, but 50 Cent has named his miniature schnauzer after the Queen of chat.
13. Meatloaf
We aren't sure if the dog in question, belonging to Fergie, is named after the food or the Rockstar!
14. Emu
Naming your pets after other animals is quite popular, and Miley Cyrus has called her Shetland sheepdog after the flightless bird.
15. Noodles
Back on the food wagon, we go, where we find Kelly Osborne and her Pomeranian, Noodles!
16. Lupo
Prince William and his wife Kate own the famous black cocker spaniel Lupo, who shares his home with future kings!
17. Bo and Sunny
Back over to the White House, we go, where Bo and Sunny, the Portuguese water dogs, spent the duration of their dad's time as POTUS.
18. Mimi LaRue
She sounds like a showgirl, to be honest! But Mimi LaRue is, in fact, a very pampered pug belonging to actress Tori Spelling.
19. Wink
We have met this owner already, but she is a dog lover with more than one canine; meet Wink, the Jack Russell, also belonging to Selma Blair.
20. Tina
Perhaps not the sort of name you would associate with a big dog, but Tina is a Pit Bull that belongs to Jessica Biel.
21. Honeychild
Another unusual offering, this time from Nicole Richie, who has named her beloved Shih Tzu Honeychild.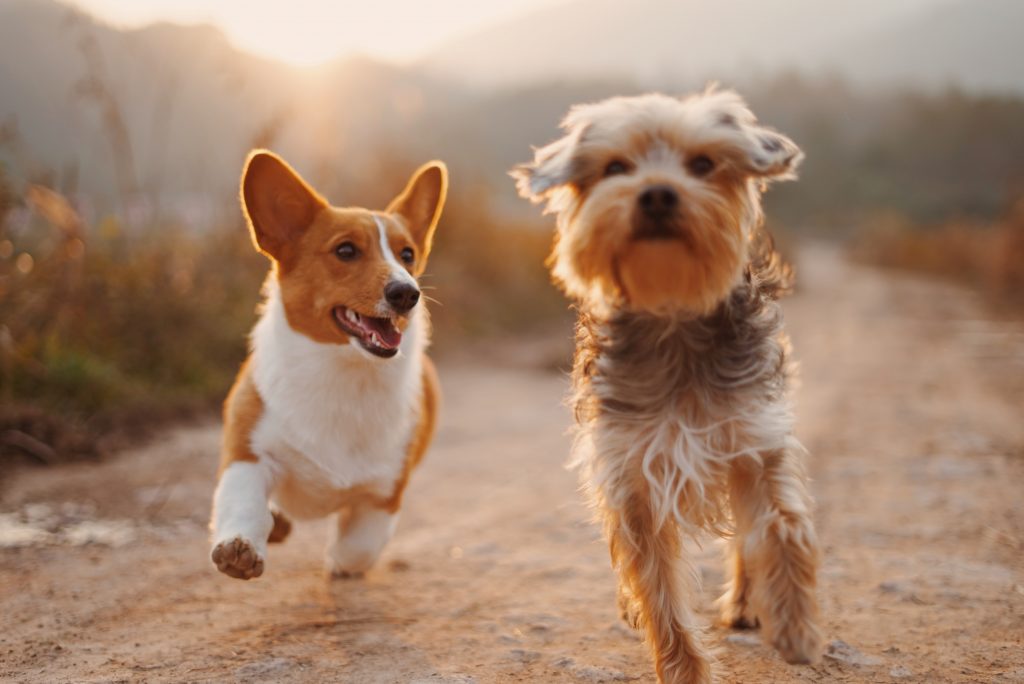 22. Munchie
Shih Tzu's are a popular breed of dog with the Hollywood set, and even the Queen of pop Beyonce has her own little critter called Munchie.
23. Asia
Naming your dog after a continent is another way to go, and Lady Gaga did just that with her French Bulldog, Aisa.
24. Bugs and Lola
Bugs and Lola are mixed breed dogs who belong to pro golfer Tiger Woods and enjoy a life of luxury with their dad.
25. Lucky
The smallest breed of dog in the world is the chihuahua, and Lucky is the prized pooch of former teen pop sensation Britney Spears.
26. Elvis
Elvis isn't dead, he is actually a Bulldog, and his mum is singer Pink. We can only assume the King of Rock and Roll inspired her name choice.
27. Louie
If you are a dachshund belonging to Adele, then you go by the regal sounding moniker, Louie.
28. Thurman Murman
No idea where this came from, but Rachel Bilson thinks it is a good name for her mixed-breed pooch.
29. Norman
Jennifer Aniston has a corgi called Norman.
30. Sherriff
It sounds like this little miniature pinscher is the boss in Christina Ricci's house!