Recently there's been speculation about One Direction being nominated for a Grammy award. Many fans have been waiting for the day this happens for over four years and with over 50% of the official Grammy poll votes, One Direction remains in the lead for a Grammy nomination. We've gathered up a song from each album to prove One Direction's musical and lyrical talent starting with:
If I could fly
"For your eyes only, I show you my heart
For when you're lonely and forget who you are
I'm missing half of me when we're apart
Now you know me, for your eyes only
For your eyes only"
Truly One Direction's most beautiful love song. This song showcases the boy's lyrical growth. In this tear-jerking tune, you can really hear the emotion the four boys put into it. The song, written by Harry Styles, claims that even if they could fly, they'd stick right by your side. This is one you'll never get tired of listening no matter how many times you hear it, it's what anyone would call a lyrically genius song.
Fireproof
"'Cause nobody knows you, baby, the way I do,
And nobody loves you, baby, the way I do,
It's been so long, it's been so long, maybe you are fireproof,
'Cause nobody saves me, baby, the way you do."
This song was the preview song of their fourth album which was released for free. The song gave the fans a taste of what was coming and everybody quickly fell in love with it. This song has the influence of a Seventies soft-rock song which is basically how the whole album "Four" was compiled. 'Fireproof' is a song that can be played at any time in the day wether you're about to cook up your favorite meal, or have a daily jog; it's the perfect song, really.
Through the Dark
"Oh, I would carry you over fire and water for your love
And I will hold you closer, hope your heart is strong enough
When the night is coming down on you
We will find a way through the dark "
This song is more than just a catchy beat that makes you want to jump during the chorus, the lyrics to this song are beautifully written and heart wrenching. They tell a beautiful, yet heartbreaking story. It's the type of song that you can relate to and when you listen to it, the song itself will make you feel better.
Over Again
"And I can lend your broken parts
That might fit, like this
And I will give you all my heart
So we can start it all over again"
The fans have said this was their favorite song ever played live and got upset when it was taken off the setlist. This slow, yet upbeat song was one of the anthems of the Take Me Home tour. It carries a lot of emotion, which was always shown on stage by all five boys. The lyrics basically describe a one-sided relationship in which the boy was trying his hardest to make his relationship better again. It's a simple song with beautiful lyrics.
Moments
"You know I'll be
Your life
Your voice
Your reason to be
My love
My heart
Is breathing for this
Moment
In time
I'll find the words to say
Before you leave me today"
Written by none other than Ed Sheeran, this wonderful song tells a story about "a girl who died, and the boy can no longer live without her" as said by the man himself. It's a sad story but the vocals in the song are amazing. Moments is a song that the fans would call a "fetus song" and every time it's performed live, the fans all seem to be emotionally connected. Moments was the perfect song of "Up All Night".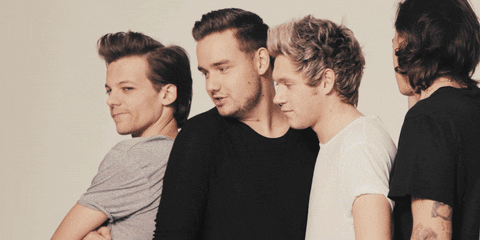 After five years and five incredible albums, these four boys have definitely proven themselves worthy of and deserve a Grammy nomination. We wish them the best of luck! Stay tuned for the official Grammy nominations list on December 7th and let us know what you think on Twitter @CelebMix!