Valentine's Day is not far off, and we're here to assist you with tracking down the ideal gift for your friends and family.
Whether you have a significant other or not, Valentine's Day is a great time to show someone how much you care about them. And if you're looking for a way to show appreciation for the people in your life, there are plenty of options.
We put together a list of three perfect gifts that any person would appreciate:
List of Valentine's Gifts For Your Loved Ones!
Following are the three amazing gifts you should gift this year to your loved ones. 
Mesmerizing bathrobe for your lady 
The perfect gift for the maid of honor in your life!
AW Silver "Maid of Honor" Pattern Satin Robe is a great way to show appreciation and love to the person who has helped plan your wedding. This robe has a beautiful, elegant design that is sure to leave an impression on anyone who sees it. It features a high-quality satin fabric with a floral pattern and elegant embroidery that looks like it belongs to royalty. The robe closes with an inner tie belt and features two pockets on the front.
This robe is also available in other colors: navy, burgundy, mauve mist, and shell pink.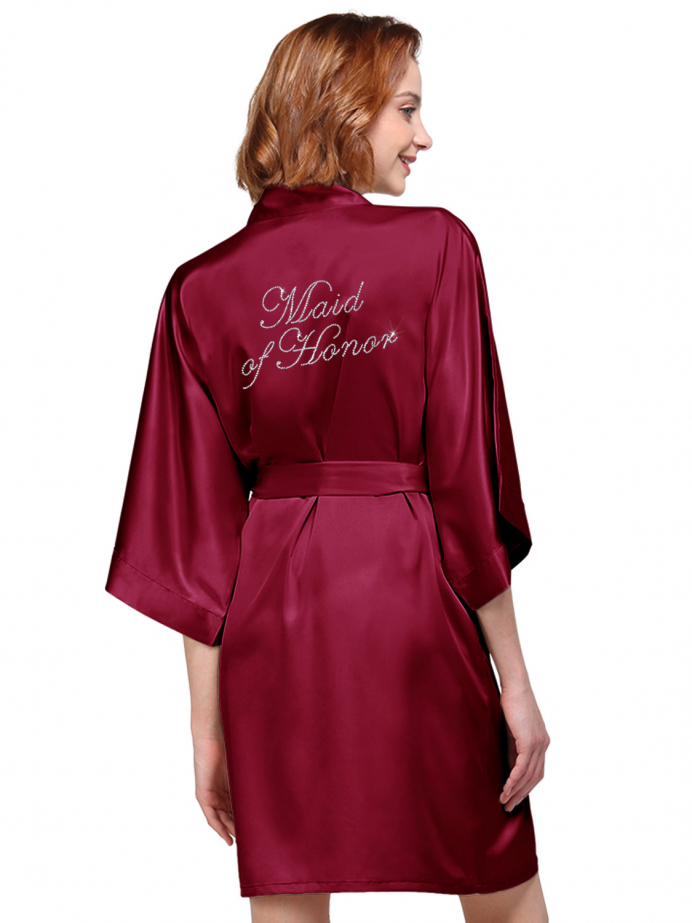 Long cotton waffle robe for couple 
Do you know what would make the perfect Valentine's Day gift? A fluffy, soft robe that feels like a cloud and looks as good as one!
We're talking about the AW Long Cotton Waffle Robe, which comes in various colors and patterns. This is a gift that your partner will use over and over again, and they'll love it just as much every time they put it on.
It's so soft they'll feel like they're being hugged all day long. And it's so pretty; they'll want to wear it out in public! So what are you waiting for? Get this robe and make your partner's Valentine's Day wishes come true!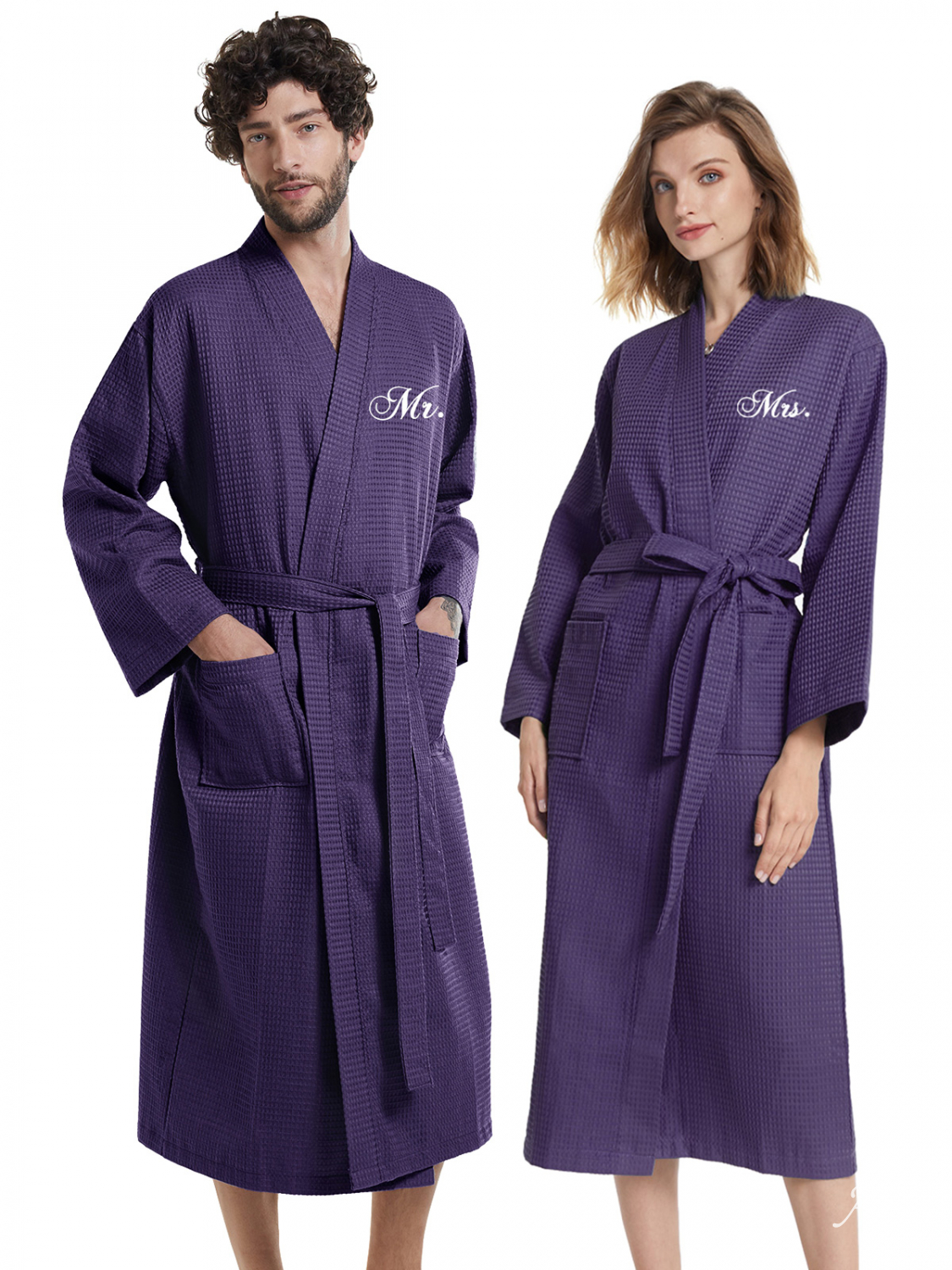 Wooden Wedding Ring Box 
This wooden wedding ring box is the perfect gift for your valentine!
This beautiful box will protect your wedding ring and keep it safe from harm; no more hiding it in a drawer. It's also a great way to display your special keepsake, so you can show off this symbol of your love whenever you need a reminder of how much you mean to each other.
In addition to its protective qualities, this box is also beautiful. The lid has a cutout heart design that looks great whether it's open or closed, and the bottom is etched with "Love Always" and "& Forever." This keepsake box will be cherished for years to come as an important memory of your relationship with one another.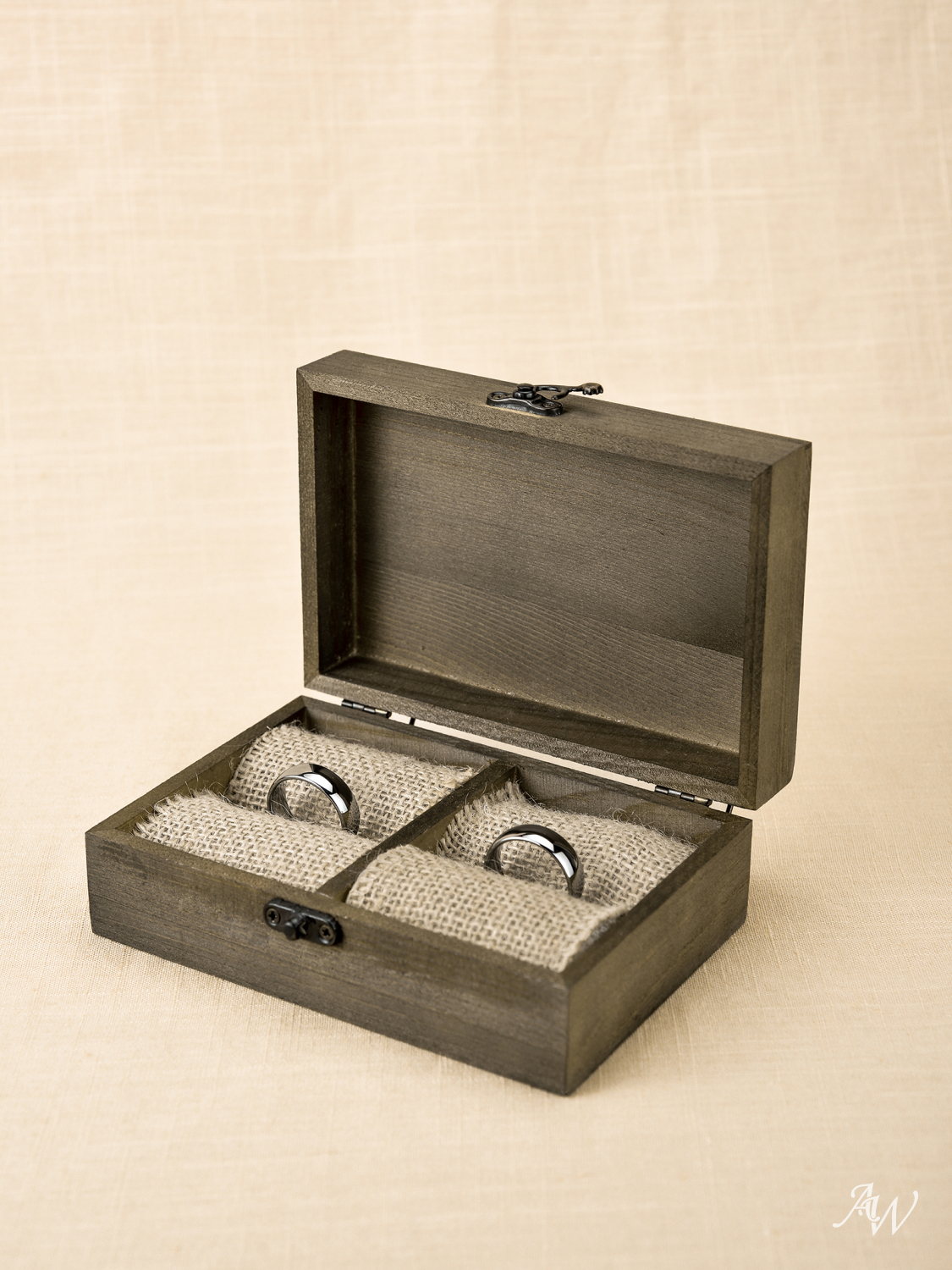 Toiletry bag for your man 
Valentine's Day is just around the corner, so it's time to start thinking about what you will get your significant other.
If you've got a guy in mind that's hard to shop for, AW Bridal has the perfect present for you! This AW Toiletry Bag for Men Handmade Dopp Kit is handmade, and it comes with everything you need for an amazing day at the spa or a night out on the town. Plus, it's made from high-quality materials that will last for years to come.
So whether they're taking care of themselves or taking care of others, this gift will be sure to make them feel special and appreciated—just like they deserve!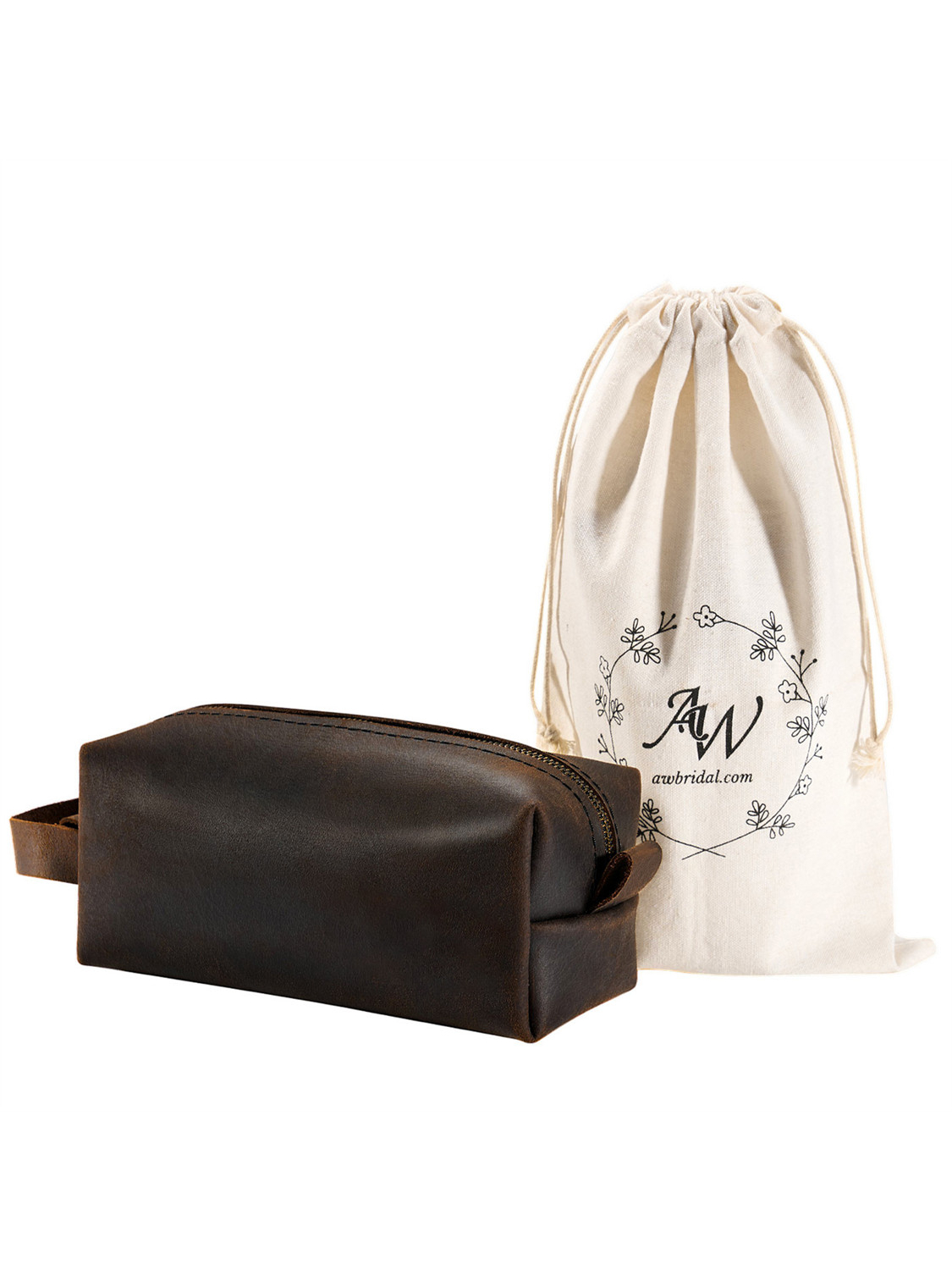 Bamboo cutting board for your wife
This Valentine's Day, let your loved ones know how much you care with a gift that lasts. Introduce them to the world of bamboo cutting boards, so they can make all their meals in style!
Bamboo is a sustainable wood that is both beautiful and durable. It's naturally antimicrobial and resistant to bacteria, so it's perfect for cooking or serving food. And because it's so hardy, these boards will last forever!
The gift of a bamboo cutting board shows someone you care about their health as well as their home—and who wouldn't want that?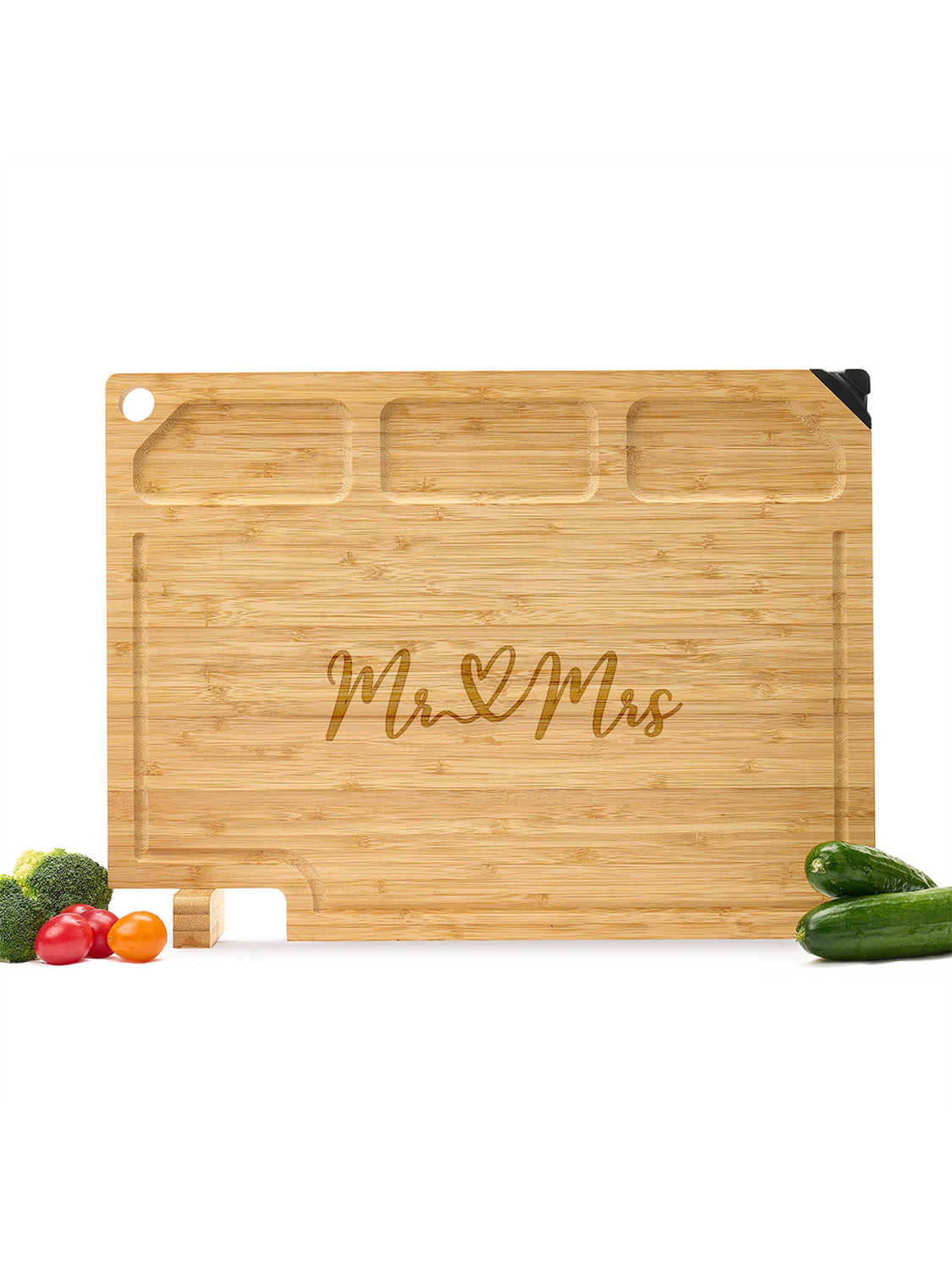 We hope that this list helps you find the perfect Valentine's Day gift for your friends and loved ones. Whether you're looking for something romantic or goofy, we've got ideas for you!
If you're feeling extra confident, you can always make your own gift idea—and if it doesn't work out, there's always next year!