There's no denying that we saw some amazing tours this past year, with comebacks from Green Day and Adele as well as returning favourites such as Ariana Grande on the Dangerous Woman Tour and Justin Bieber wrapping up the Purpose World Tour this fall.
BTS spent almost the entire year on the road on their 2017 BTS Live Trilogy Episode III (Final Chapter): The Wings Tour, covering four continents from February to December.
Let's not forget this year's rap and hip-hop takeover, where old and new fans experienced The DAMN. Tour with Kendrick Lamar, in addition to Chance The Rapper's Be Encouraged Tour and Logic's Everybody Tour. J. Cole's entrance in his 4 Your Eyez Only World Tour in an orange jumpsuit made a strong statement worldwide.
We could name drop (or tour drop) all day – looking back, 2017 got to see some pretty solid tours. Artists did not hold back, and we're so happy to have witnessed some of these incredible shows.
Going into the new year, here are some tours we're excited to see in 2018!
8. The Roxy Tour – Khalid
2017 was a breakout year for many artists, Khalid being one of them. Following the release of his debut album, American Teen, plays seemed to multiply on streaming services such as Spotify. To this day, "Location" has more than 400K listens on Spotify! Since then, he's also featured on Calvin Harris' album of the summer, Funk Wav Bounces Vol.1, and Logic's track that made waves worldwide sparking conversation surrounding mental health, 1-800-273-8255. Khalid is one to watch at the 2018 Grammy Awards, with five nominations. Catch him live this summer on The Roxy Tour, named after his dog from a pet shelter! In a Facebook post, he writes,
Recently, I adopted my Dog Roxy from a humane pet shelter! Through the process, it allowed me to realize how important humane shelters are and how powerful animal adoption can be! With every ticket purchase on this tour, a donation will be made to a local animal shelter!
You can find tickets and tour dates here.
7. El Dorado World Tour – Shakira
Do you still get excited the second you hear the first note of "Hips Don't Lie" play on a night out? We have some good news for you. Shakira has been on countless tours since the beginning of her musical career, and this summer, she's bringing the El Dorado World Tour to North America and Europe. Grab your tickets while you can! This will definitely be another summer to remember.
You can find tickets and tour dates here.
6. Melodrama World Tour – Lorde
Following the release of Pure Heroine in 2013, we'd been waiting for another Lorde album for quite some time. Would the new album be as goosebump-inducing as the last? Yes, but with new life, some poppier notes breathed into Melodrama. You can catch her triumphant return live, wrapping up the Melodrama World Tour in 2018 accompanied by Run the Jewels, Tove Styrke, and Mitski.
You can find tickets and tour dates here.
5. The Summer Hits Tour 2018 – Little Mix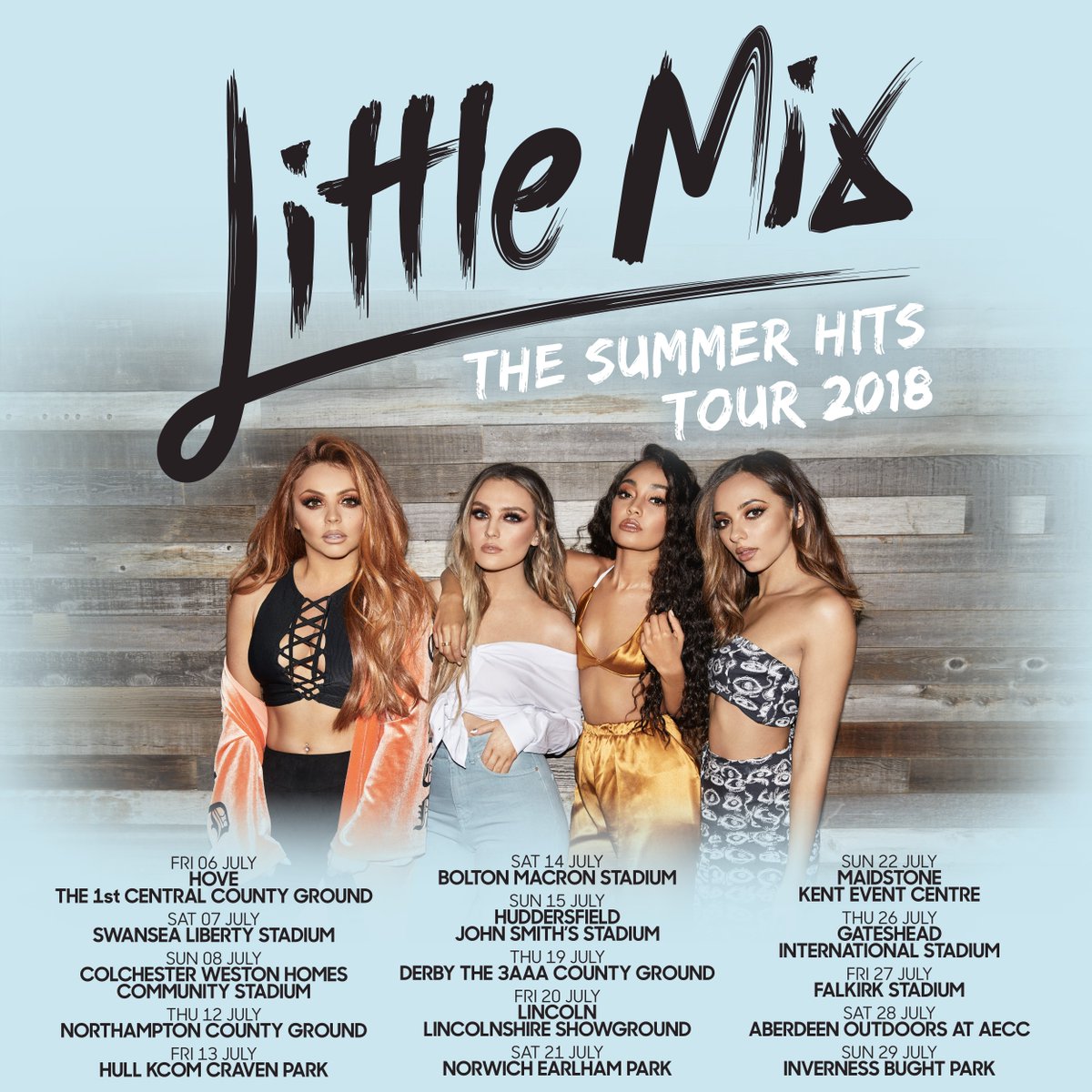 Mixers in the UK are in for a treat this summer! From the beginning to the end of July, Little Mix will be traveling and performing on The Summer Hits Tour 2018. Which songs will we be hearing? Old hits from the DNA days? New bops from Glory Days: Platinum Edition? We'll just have to find out this summer.
You can find tickets and tour dates here.
4. Demi x Khaled – Demi Lovato, DJ Khaled, Kehlani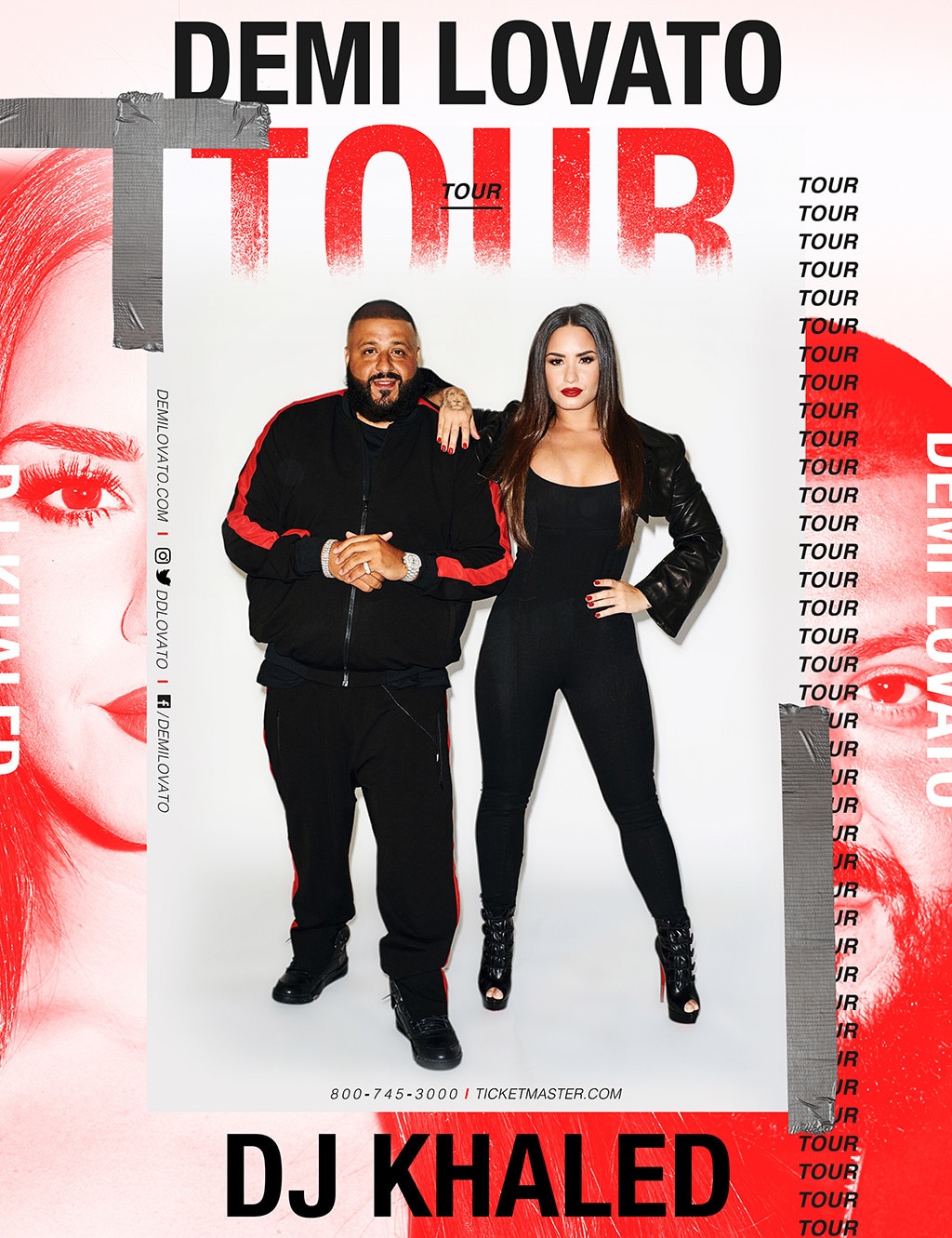 We think it's safe to say that this is the tour we didn't really see coming, but we're glad it's happening. Both Demi and DJ Khaled have been releasing amazing album after album for years, including Tell Me You Love Me and Grateful this year. Kehlani, who also released an album earlier this year, SweetSexySavage, will be opening on this tour.
You can find tickets and tour dates here.
3. Taylor Swift's Reputation Stadium Tour – Taylor Swift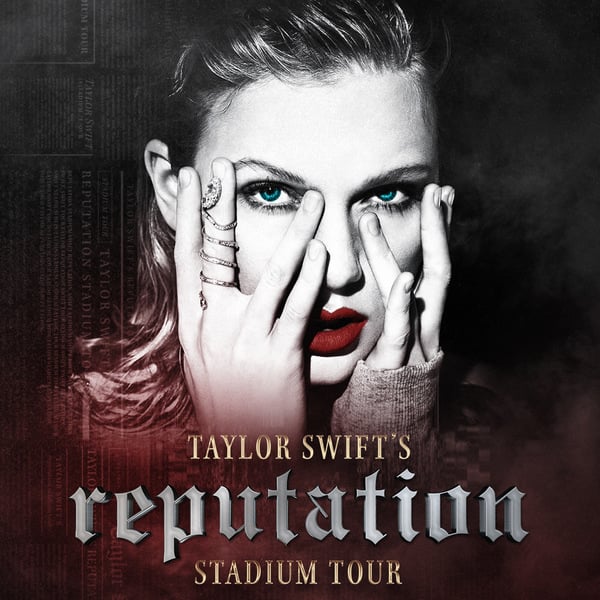 Another Taylor Swift album was brewing in the distance, and on November 10th, she finally delivered. Sure, it was a different album, but it was also refreshing. Fans will get to experience "new Taylor" live in 2018 on this upcoming tour! We have no idea what to expect, but we're so ready for it – or are we?
You can find tickets and tour dates here.
2. The Thrill of it All Tour – Sam Smith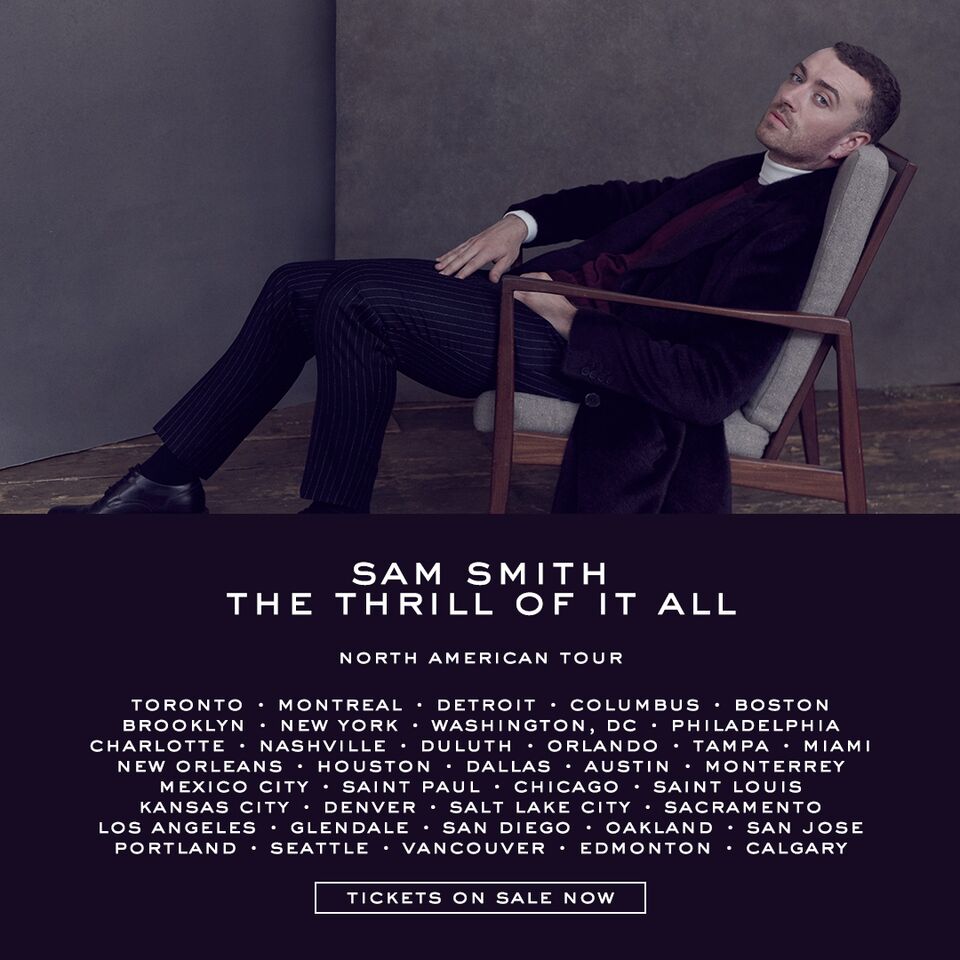 Once again, Sam Smith has captured so many emotions into an album and released them all for us to hear. The Thrill of it All takes us on a roller coaster ride. Missed him on the In the Lonely Hour Tour? We'll be able to experience Sam's music on The Thrill Of It All Tour! Kicking off in March, Sam Smith will be playing more than 50 shows until September.
You can find tickets and tour dates here.
1. Vans Warped Tour
For so many years, Warped Tour brought us some of our favourite punk acts and gave up and coming bands their stage to shine. Fans looked forward to every summer eagerly, sometimes even crossing the border and driving across states to experience the iconic Vans Warped Tour. For some bands, it would be another summer of playing to their favourite crowds again, and for others, their big break. However, all good things must come to an end, and this upcoming Vans Warped Tour 2018 will be the last of an amazing legacy of music, unity, and giving back.
You can read Kevin Lyman's full statement and tour dates here.
Which artists and tours are you the most excited to see live in 2018? Let us know by tweeting us at @CelebMix!