AB6IX have released their special album 'Complete With You'. The album is AB6IX's first album of 2022. Lee Daehwi finds it "especially meaningful that it's full of songs written by the members" of AB6IX. Kim Donghyun hopes people will love the fact that the album "features a wide range of genres". We absolutely love the fact that the members played a massive part in producing and putting the album together.
The first track on the album is called '1, 2, 3'. This song has a very catchy melody. It is a feel good song which is the perfect track to start an album with. We like how in the bridge the song goes to a slow mellow tempo. Then we are thrown back in the party vibes with the lyrics "Let's Dance". This track is definitely a classic pop style track. Which we absolutely love. The instrumental is a guitaur based beat. Which we absolutely love the sound of.
The second track on the album is called 'VENUS'. It starts off quite slow. The track is a synth piano based track this is how it starts. Then we are gripped by the amazing beat that leads into the pre-chorus. The beat changes again as we are led into the chorus. After that there's a electric guitaur instrumental section. This track is definitely catchy which has us hooked.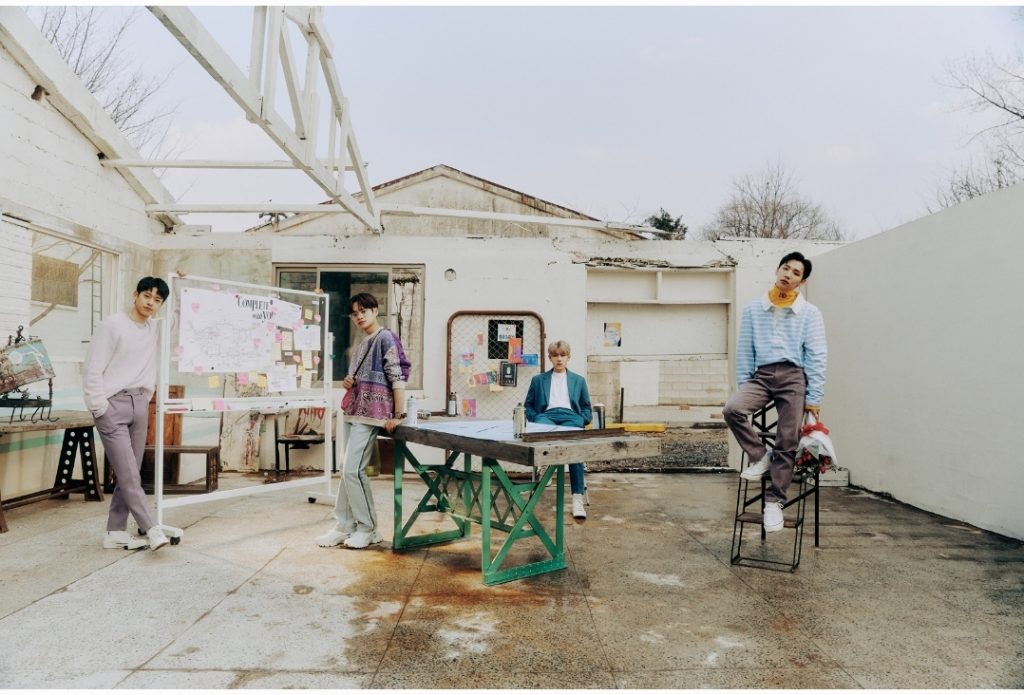 'Consolation' is a hip hop style rap based track. Once again we are provided with a very catchy beat. We love the drums at the just before the vocals on this song. Throughout the song we hear saxophone based instrumental tone. Which we absolutely love this.
Crazy Love is classic pop style love song. We absolutely adore the lyrics to this song. It has a really good beat and tempo. It is not to fast tempo or slow tempo. It is just right.
In Your Eyes is the final track on the album. We absolutely love this slow tempo song to finish the album off. We love the violin section in the instrumental.
Throughout the album as we listened over again, we noticed the different layers to the songs. The album definitely has some great layering.
It is important for an album to take the listener on a journey. We feel like we were definitely taken on a journey with AB6IX new album. It is also important to have an album that you don't want to turn off when you get to a certain song. However, every song on this album had us hooked the whole way through.
Let us know what you think on twitter @CelebMix