Two weeks on from the release of her comeback single Just A Phase, Irish pop princess Aimée today (October 21st) shares with fans the tracks super slick accompanying music video!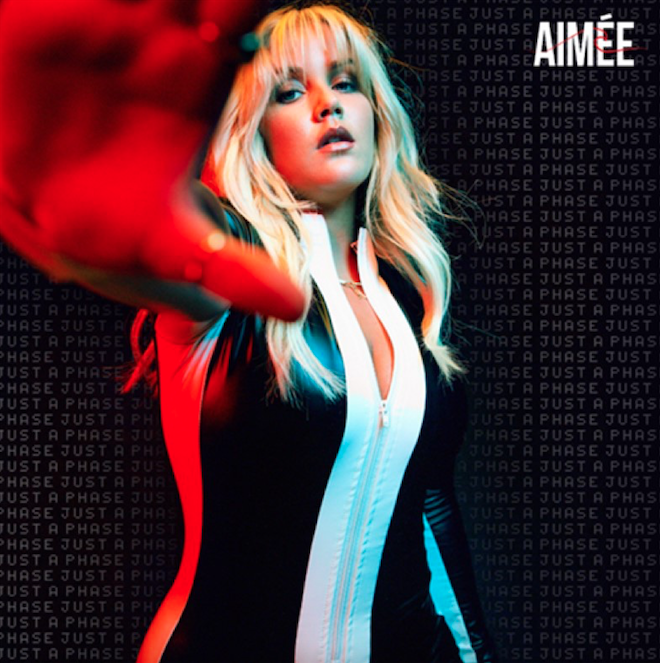 Directed by Ovie Etseyatse, and shot on location down an unassuming lane in Dublin 7, the sultry clip sees the Break Me singer perform the songs feisty lyrics, in a variety of fierce outfits whilst sneakily making her way into the home of a mysterious new love interest.
Commenting on the video, Aimée says in a press release: "This video was honestly a dream come true. I had wanted to create a visual piece that accentuated the sensuality of the song, that allowed me to be more feminine too. That's a new progression for me, so I needed to be surrounded with people who understood the vision, and who I trusted."
"Working with Ovie again was the perfect fit, and his ability to deliver such a high standard is honestly just so impressive. He gives you great feedback and confidence boosts on set too. Once we had decided to incorporate dance, I turned to Niamh Carroll, a super innovative choreographer, and my best friend. I feel the most confident around people who I trust. Niamh was essential in helping all of this come together. It's very new for me to embrace my sexuality through my music and video, but I felt so safe and supported with Ovie and Niamh on board. I couldn't be happier with the end result."
Watch the official music video for Just A Phase below:
Serving as Aimée's first single release in over a year, Just A Phase reached the No. 8 spot on the iTunes' Pop Chart having gained both national and regional support across the board on Irish radio, as well as international interest from European countries including the UK and Estonia.
Released via Universal Music Ireland, the epic pop track sees the Bulletproof singer once again indulge in her deep-rooted love of all things 90's, whilst also exploring and experimenting with new, fresh Swedish-pop sounds having collaborated on the song with acclaimed European songwriter Nick Jarl (Will Young, Westlife).
Be sure to check out our EXCLUSIVE interview with Aimée coming to CelebMix in the next few days…
Just A Phase is available to download / stream now.
---
Let us know your thoughts on Aimée over on Twitter @CelebMix now!