On 25th November Alessandro Ciminata released his brand-new track. This was alongside a brand-new EP, featuring the brand-new track, and previous tracks 'I'll Wear Your Sadness Like Mind' and 'A Little Bit of You'. If you do not know who Alessandro is, then it is worth checking out his music, as you will instantly fall in love with his music. He is an alternative/indie pop artist who never fails to amaze with his calm and easy listening vocals.
'When I'm Still In Love With You', is yet another catchy, but at the same time low tempo track. The lyrics are amazing, and the lyrical structure takes you on a journey throughout the song. The tracks are produced by Jack Oliver Gourlay and written by Alessandro alongside Jack. Each track Alessandro releases is easy to fall in love with. His new single is no different. Each song he releases has a narrative style story that takes you on a journey.
When an artist can really take you on a journey it is so special. Our interpretation of the EP as a whole is a story of being in love with someone still and there is a sense of nostalgia. All of the three tracks certainly complement each of the others on the EP.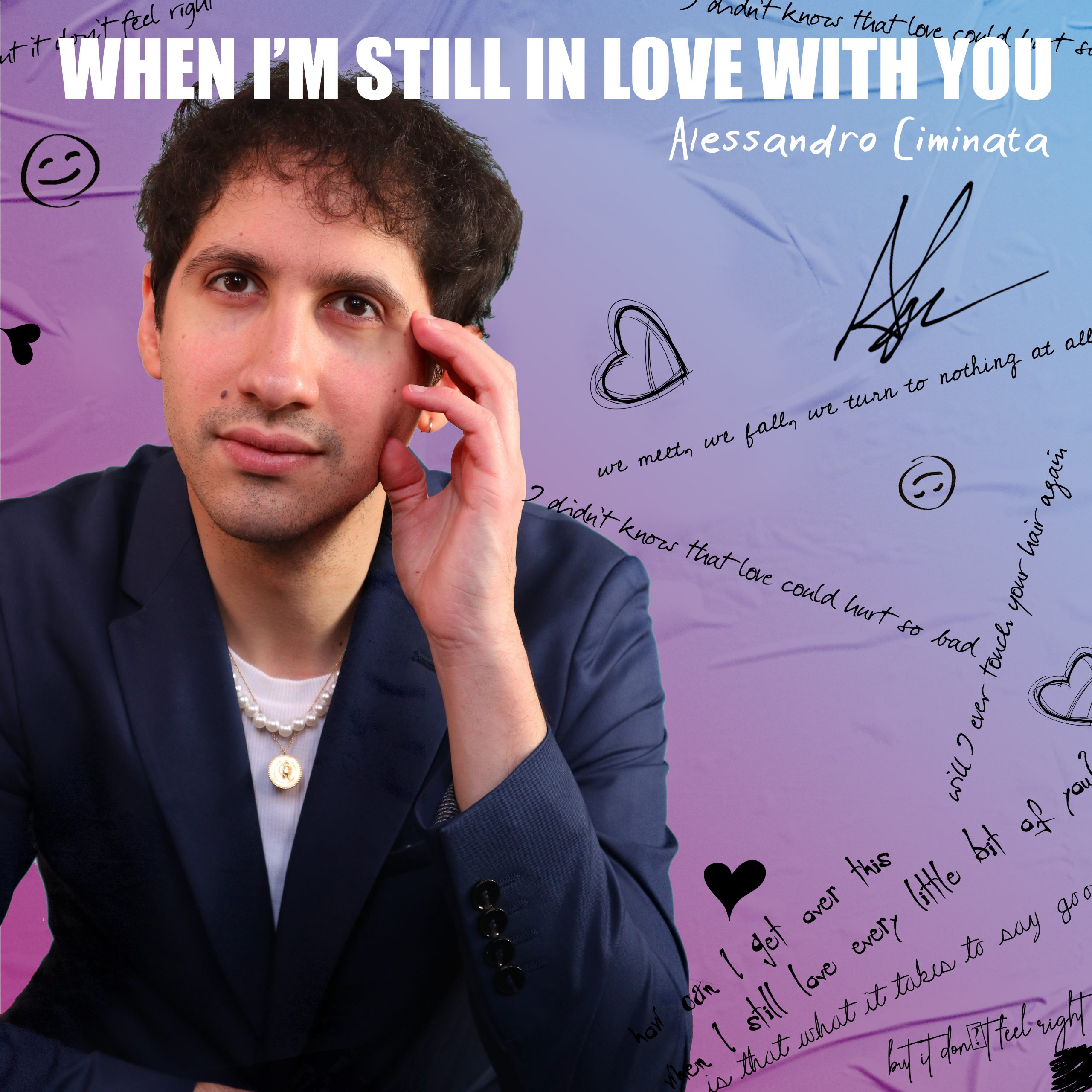 Alessandro Ciminata's songs, although slow tempo have you singing or humming along. We certainly think so. As when listening, his music makes you want to sing the lyrics. They are very relatable, in which relatable lyrics are paramount to the success of an artist. Alessandro has already had successes with popular social media platform TIKTOK and support from BBC Introducing.
We are definitely loving each music release Alessandro Ciminata has to bring to the table. He is definitely an artist to watch out for. Things like this are only the beginning. We cannot wait to see what is next from Alessandro.
Let us know what you think on Twitter @CelebMix