Brand new from Alexander is 'Mister Fahrenheit,' an electrifying stupefying pop song that has an incredible 4-minute music video, with the British pop star performing on a classic 1950's motorcycle and in heavy rain. 
The pop prince has shifted gears from his traditional bright colored outfits to a grittier look of black leather jacket and jeans – and he is dripping casual cool James Dean. 
Full of super charged lyrics and effortless melodies, 'Mister Fahrenheit' sees the pop prince deliver more of his smooth vocal tones and famed falsetto highlighting, once again, that Alexander is the music industries next big thing.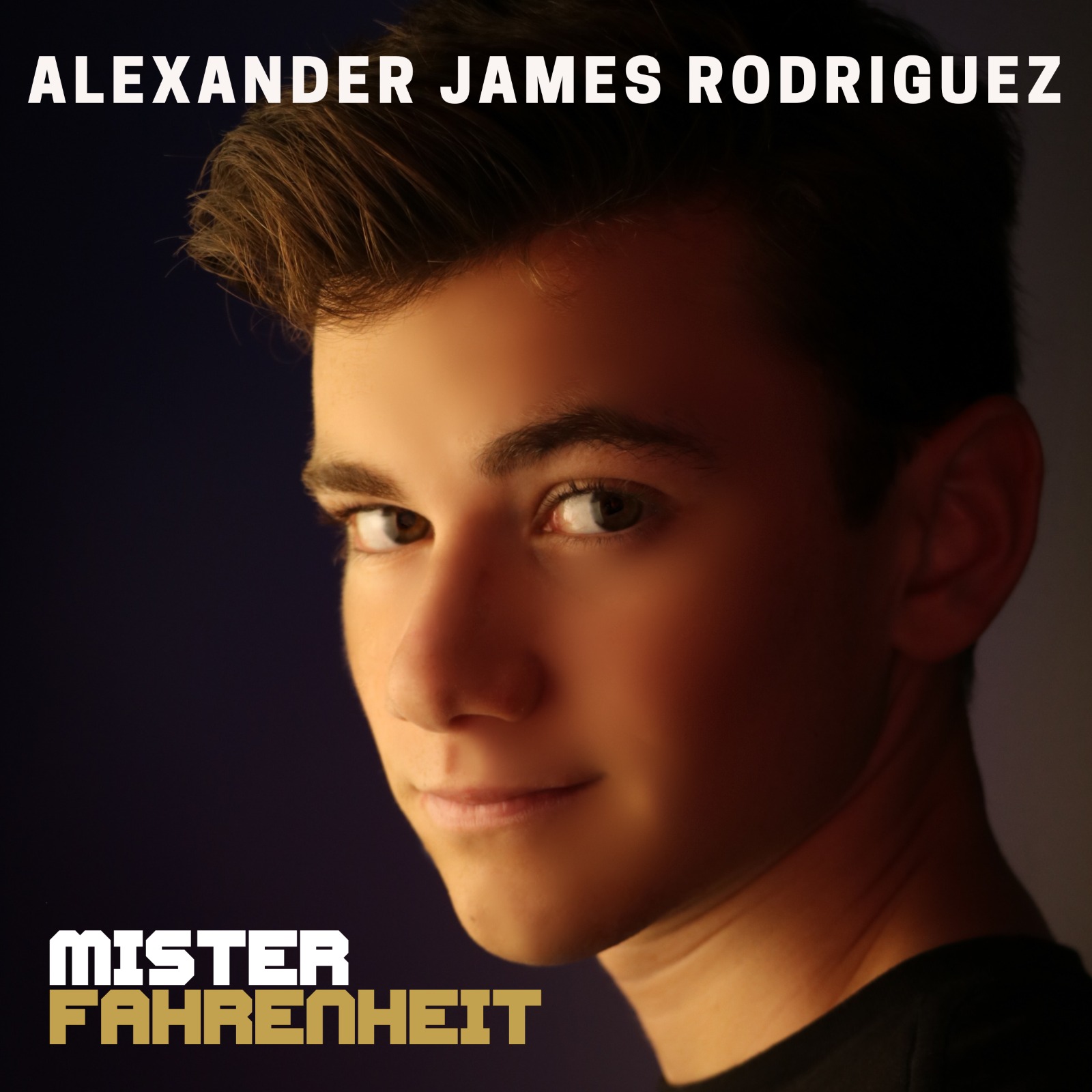 Shot in Los Angeles, California and set in a stark and industrious studio of pelting rain, the tracks accompanying music video, produced, and directed by Liz Rodriguez, sees Alexander "losing his mind over a girl who is driving him crazy. She is his "Betty Boop", and he is desperately trying to convince her he means it." 
During the music video, which is more like a short film, viewers get to see Alexander in full acting mode as he channels several superheroes and delivers an award-worthy performance reinforcing the fact that this teen is a multi-faceted talent headed for stardom. 
Watch the official music video for 'Mister Fahrenheit' below:
'Mister Fahrenheit' from Alexander James Rodriguez is available to download / stream now.
Wanna know more, check out his Instagram.