The Cinema Center's Tribeca Film Festival 2023 events, sponsored by Sommsation, Magnum Ice Cream, Peroni, and a selection of esteemed liquor brands, took place during the iconic film festival. From June 10 to June 18, the festival events immersed movie enthusiasts and industry insiders in a diverse range of captivating films whilst celebrating their individual film debuts at the Tribeca Film Festival. With notable works such as "Let The Canary Sing", "Eric Larue", "The Miracle Club", "Shortcomings", "Perpetrator", and "Suitable Flesh", the festival showcased the incredible talent and artistic vision of filmmakers. The high-profile red-carpet premiere parties were held across multiple New York City restaurants and nightlife destinations.
One unforgettable highlight of the festival was the screening of the documentary "Let The Canary Sing", featuring music icon Cyndi Lauper. Following the screening at the iconic Beacon Theatre, Cyndi Lauper celebrated her film with an exclusive event held at Serafina Upper West on 77th Street. Surrounded by personal family, friends, industry filmmakers, and cinephiles, the renowned artist captivated everyone there with her amazing personality and incredible speech. Following an abundance of delicious Serafina Italian cuisine favourites, attendees enjoyed delectable premium Magnum ice cream bars.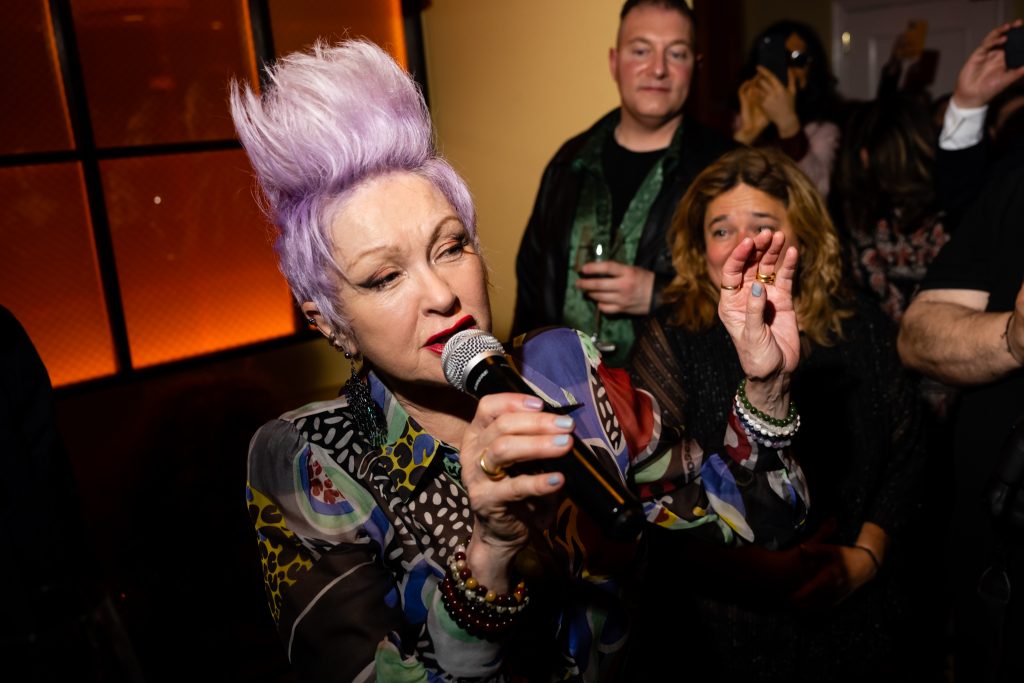 The film sees her anxiously ride through New York City traffic, reflecting on her career, emphasising her determination not to let anyone dictate what she could or couldn't do. Directed by Alison Ellwood, the documentary offers a nostalgic exploration of Lauper's life and career, showcasing her rebellious youth in a Queens neighbourhood and her meteoric rise in the music scene. With vibrant performances and socially resonant songs, Lauper's body of work is celebrated alongside her unwavering advocacy for feminism and championing the rights of others.
Throughout the week-long extravaganza, guests indulged in a variety of delectable treats and beverages. The events were graced by the presence of renowned sponsors, including Sommsation, Magnum Ice Cream, Peroni Nastro Azzurro, Milagro Tequila, Hendrick's Gin, Reyka Vodka, and Hudson Whisky. Attendees were treated to a selection of fine wines curated by Sommsation, known for their exceptional wine offerings from top independent wineries. Peroni Nastro Azzurro, Italy's premium lager, and its non-alcoholic counterpart were also served to quench the guests' thirst.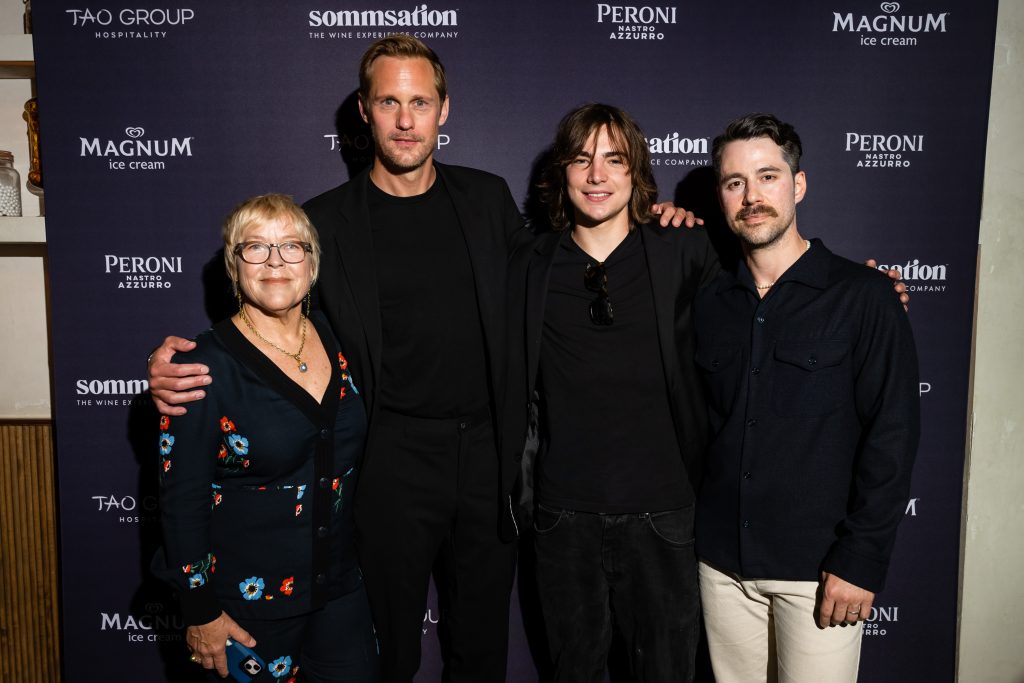 In addition to the captivating films and delightful refreshments, the Tribeca Cinema Center series featured other notable events. The events kicked off on June 10 with the screening of Michael Shannon's directorial debut, "Eric Larue". Tao Group Hospitality's Bar Feroce at The Moxy Chelsea, hosted by The Tribeca Cinema Center, served as the perfect backdrop for this opening night celebration with Sommsation wines and Peroni Nastro Azzurro. Adapted from Brett Neveu's play, the film delves into the aftermath of a tragic incident. Janice (Judy Greer), a mother grappling with anger and frustration, copes with the consequences of her son's actions. While her husband (Alexander Skarsgård) seeks solace in a new church, Janice struggles to find healing through her faith. The film raises important questions about compassion and forgiveness as Janice contemplates meeting the mothers of her son's victims. With compelling performances by Greer, Skarsgård, Tracy Letts, and Alison Pill, "Eric Larue" challenges simplistic notions of atonement and delves into the complexities of coping with violent acts.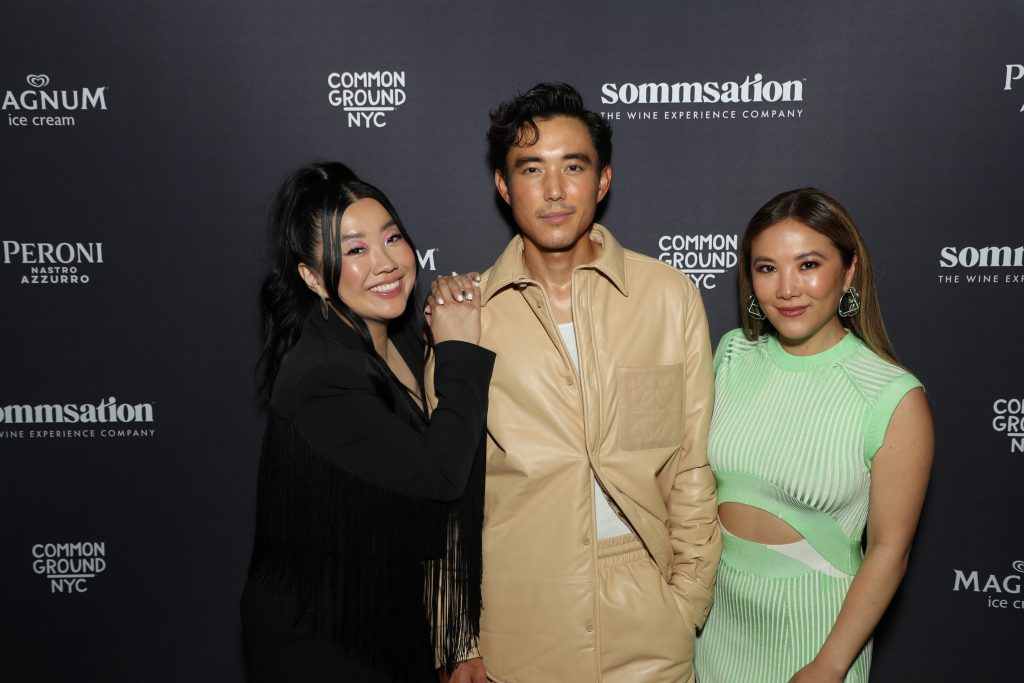 The festivities continued with various receptions, including a memorable gathering at Common Ground NYC, where the film "Shortcomings" took centre stage. Director Randall Park and cast members Justin H. Min, Sherry Cola, Ally Maki, Debby Ryan, Tavi Gevinson, Sonoya Mizuno, Jacob Batalon, and Timothy Simons joined the event, leaving a lasting impression on the audience. "Shortcomings" is a thought-provoking and emotionally charged drama that explores the intricacies of modern relationships, identity, and culture. Based on Adrian Tomine's graphic novel, the film revolves around Ben (Justin H. Min) and Miko (Ally Maki), a couple in California navigating their relationship and personal identities. Ben, a Japanese-American filmmaker, grapples with feelings of inadequacy and racial identity, while Miko, a writer, experiences a sense of displacement and a yearning to belong. When Miko decides to work in New York City, Ben is confronted with his deepest fears and insecurities, prompting him to contemplate his future. Featuring exceptional performances by the cast, including Sherry Cola and Debby Ryan, "Shortcomings" delves into themes of race, culture, and identity with honesty and sensitivity.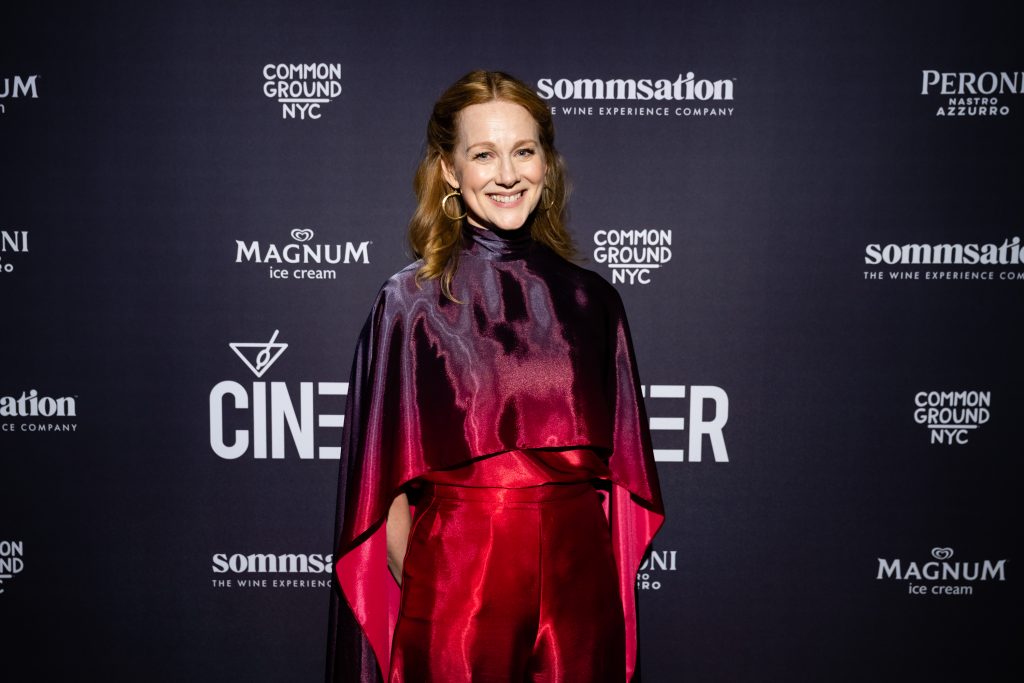 "The Miracle Club" was shown on June 12, and it follows the heartwarming story of Lily (Maggie Smith), Eileen (Kathy Bates), and Dolly (Agnes O'Casey), close friends from the hard-knock community of Ballyfermot in Dublin, Ireland. Presented with the opportunity to win a pilgrimage to Lourdes, France, the women eagerly embark on a transformative journey with the support of their priest. Once in Lourdes, they find themselves tasked with aiding the sick and disabled pilgrims who come to bathe in the town's healing springs. As they lend a helping hand, the women reflect on their own lives and search for personal miracles, but once they're joined by Chrissie (Laura Linney) – who has returned from the US after a long absence – old wounds reopen, and they have to confront them. "The Miracle Club" celebrates the power of friendship, love, and laughter, reminding audiences of the strength found in the bonds we create.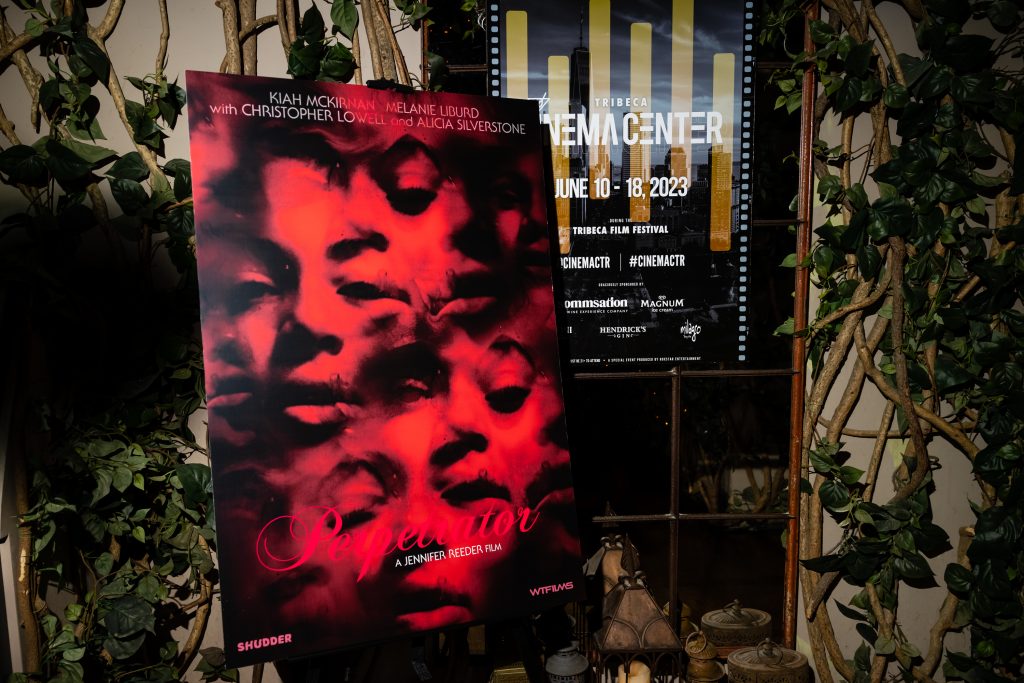 In "Perpetrator", directed by Joe Lynch, teenage protagonist Jonny (Kiah McKirnan) undergoes a mystical transformation, gaining supernatural abilities. As girls from her new school go missing, Jonny takes it upon herself to investigate, blending elements of coming-of-age, feminism, horror, and noir. The film offers a unique and captivating narrative, exploring themes of empowerment and the presence of dark forces. "Perpetrator" provides a fresh and engaging take on the genre, combining elements that will thrill and captivate audiences.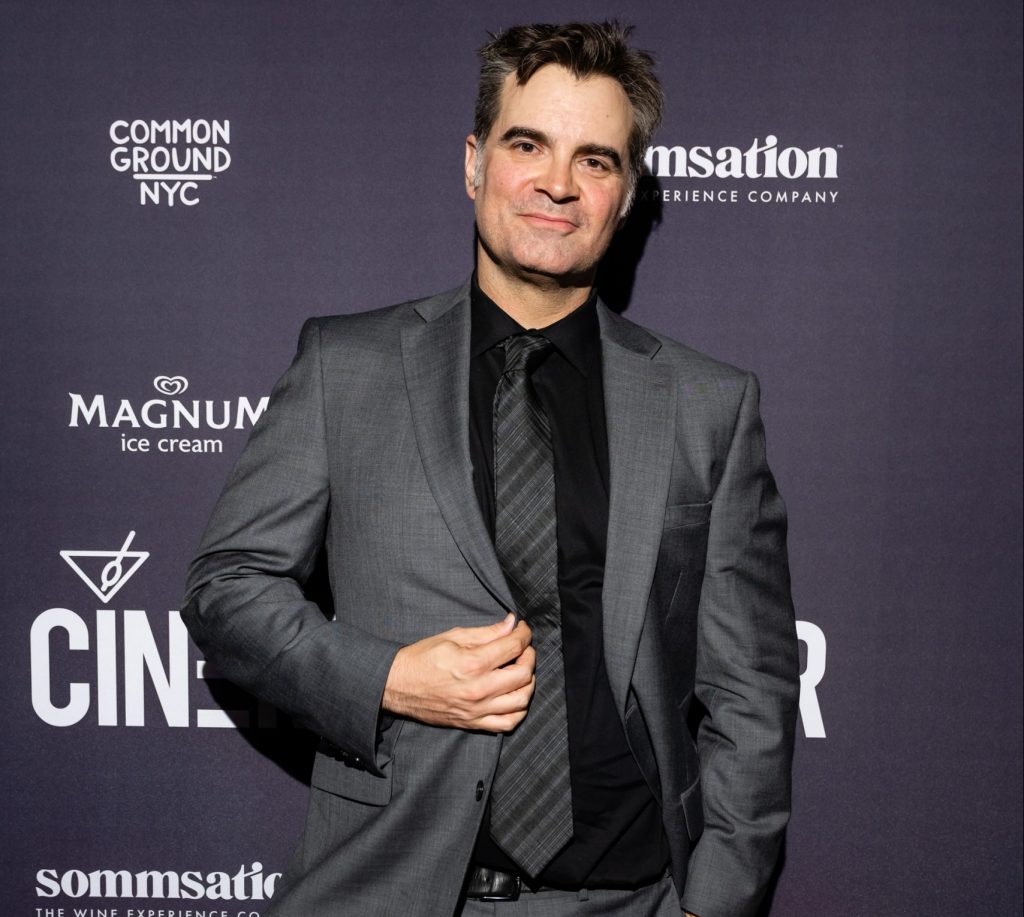 The festival also featured the bold and intriguing film "Suitable Flesh" directed by Joe Lynch. Heather Graham stars as Elizabeth Derby, a once-successful psychiatrist who finds herself locked up in a psych ward following the murder of a young male patient. Elizabeth's inexplicable attraction to the patient leads her to recount the bizarre and disturbing events that unfold, revealing a story of sexual madness, supernatural horror, and homicidal rage. "Suitable Flesh" pays tribute to the late horror filmmaker Stuart Gordon, offering an unpredictable and delightfully perverted experience that fans of various genres will relish.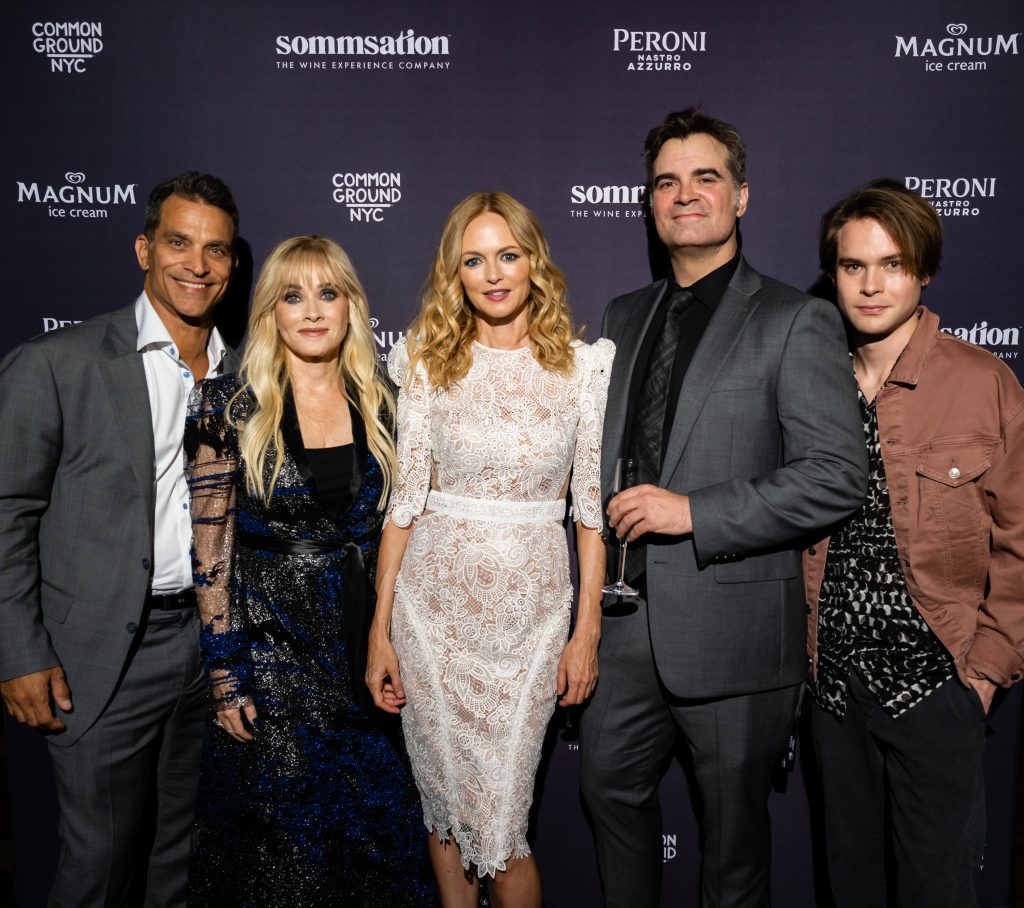 Roxstar Entertainment, a leading Hollywood event producer, played a crucial role in orchestrating these remarkable events. By leveraging their newest hospitality platform, the Cinema Center, Roxstar Entertainment created an immersive experience for attendees at multiple premier New York City venues, including Bar Feroce, Serafina Upper West, and Common Ground NYC. David Manning, Executive Producer of the Cinema Center, expressed his gratitude for the opportunity to support independent filmmakers, promote the art of cinema, and collaborate with like-minded companies to make these events a resounding success.
Talking about the Tribeca Film Festival and Roxstar Entertainment's role in orchestrating these events, David Manning said: "Roxstar Entertainment is pleased to continue to support independent filmmakers and distributors, especially in its mission to get movie fans back into their true intended viewing medium, the movie theaters. We are so grateful to be able to work with like-minded companies to sponsor and support the events and help drive the promotion and celebration for the films, filmmakers, and respective casts."
The festival showcased the immersive power of cinema, bringing together filmmakers, industry professionals, and movie enthusiasts in a celebration of creativity and storytelling. With its diverse lineup of films and various events going on across the city such as Tribeca Cinema Center's events which were supported by sponsors like Sommsation, Magnum Ice Cream, Peroni, and various renowned liquor brands, the Tribeca Film Festival 2023 was clearly a huge success, providing a platform for independent filmmakers and served as a testament to the enduring allure of the big screen.
Let us know all your thoughts on the Tribeca Film Festival 2023 and the Tribeca Cinema Center events on Twitter @CelebMix.