In 2020 many people can at times, find themselves fixated by what they see on the internet, believing that the vast and relentless plethora of images and content presented to them, to be real – and as a result, a reflection of how they, themselves should be.
Of course, no-one is forced to involve themselves or engage with what's going on online, but even the strongest of naysayers have to admit that within todays society, there is no real way of escaping social media – a platform of which were are all privy too, that when used in the right way has magical powers to do truly wonderful things.
However, as many of us may have seen or experienced, there can be a darker, more sinister side to online communities, that can make even the most confident of souls feel insecure, as they lose themselves, and their sense of perspective, in an endless pursuit of trying to achieve the perceived 'perfect' life.
Deep down we know not to believe everything we see posted online is 100% authentic and real, but sometimes, we just need someone to give us a gentle reminder of that…
Enter Antigoni!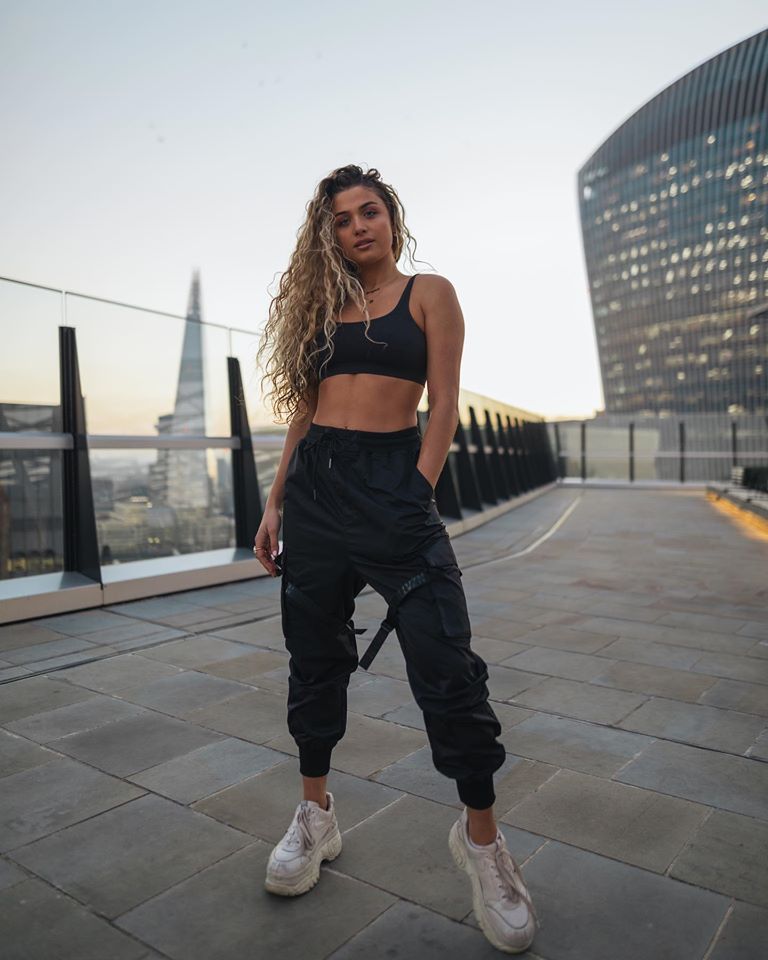 We here at CelebMix are so excited to share with you the latest single from the upcoming British singer, Is It Any Wonder? – a powerful song, with a universal message, expressing how so many of us can feel as a result of spending way too much time, endlessly scrolling through our social media feeds.
With its raw, underlying emotion, conversational lyrics and sweet melody Is It Any Wonder? is a song we ALL need to hear right now, as Antigoni – with her beautiful tone and soulful rasp – sings aloud the collective thoughts and feelings of so many people.
Take a listen to Is It Any Wonder? below:
"When we derive a sense of worth based on how we are doing relative to others, we place our happiness in a variable that is completely beyond our control."

Dr Tim Bono
For the singles accompanying music video, directed by Antony Petrou, an array of stars, including Love Island's Montana Brown, Olympic Gold medalist Rebecca Adlington, Good Morning Britain anchor Sean Fletcher and presenter Ashley James, all gather together to bring the songs relatable message to life by lip-synching along to the tracks thought-provoking and poignant lyrics.
By casting such a varied, and diverse group of people to feature in the clip – all of whom are of different ages and from different backgrounds – not only helps to spread the sentiment of the song to a much wider audience, but it also reinforces the fact that these are feelings and emotions that everyone goes through – no matter where they're from, what they do for a living or how perfect we think their lives are.
Every once in a while, a song will come along that captures the mood and feeling of an entire generation, bringing them together and uniting them as one… Is It Any Wonder? may just be that song for you!
So next time you find yourself comparing your appearance to that of someone else, or you start to feel inferior and long to live the 'perfect' Instagram life, please stop – listen to this song and hold tight to Antigoni's message.
---
Let us know your thoughts on Antigoni's brand new single Is It Any Wonder? over on Twitter @CelebMix now!