They were the musical 'misfits' who's spell-binding hits, and groundbreaking video clips defined a generation of young girls around the world back in the 1980's! And now pop music legends Bananarama are back to celebrate 40 sensational years in music with the release of their brand new album 'Masquerade'.
---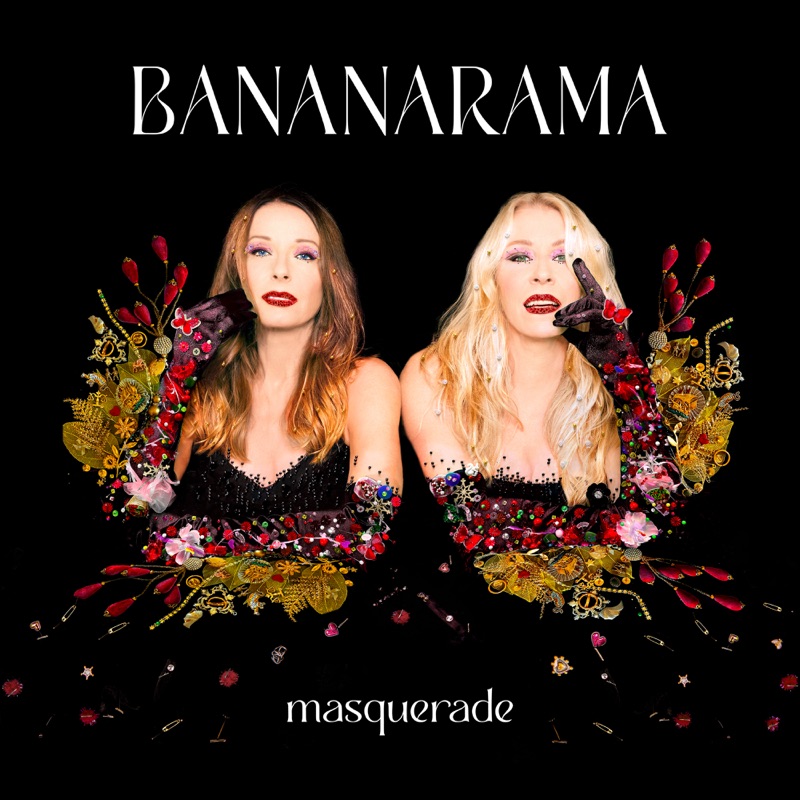 ---
Set to debut Friday, July 22nd 2022 – and available in a limited edition run of blue and red vinyl, as well on as cassette, CD and digital formats – the record sees the group (made up of Sara Dallin and Keren Woodward) reunite with producer Ian Masterson (Kylie Minogue, Atomic Kitten, Sophie Ellis-Bextor) to deliver a sleek and cohesive 11-track album inspired by the electro-dance-pop sound that first made them stars back in 1981.
Exploring themes of inclusivity, diversity and gender and racial equality, the record serves as the follow up to 2019's 'In Stereo', and was inspired by social events of the last two years, with Dallin explaining: " When I was in lockdown, there were a lot of conversations happening to do with inclusivity, diversity and gender and racial equality, and that kind of led to this idea of 'masquerade': how you present yourself in different ways depending on the situation, but really, you just want people to live how they want to live. It's a song we're really very proud of."
In celebration of the albums release, the ladies tease fans with unveiling of new song, 'Favourite' – a dark and pulsating dance track written by Sara's daughter, singer songwriter Alice Dallin-Walker (Alice D) and Oscar Scheller, that originally appeared on Alice's 2018 album 'Narcissus'.
Commenting on the song Keren says in a press release: "It's just a brilliant pop song! We've done a different take on it but with Alice on backing vocals because we couldn't not use her ad libs, they're just too good."
Listen to 'Favourite' below:
'Masquerade' is set to be released July 22nd and is available for pre-order here.
---
Let us know your thoughts on Bananarama over on Twitter @CelebMix now!