Bastille have announced details of their brand new feature-length documentary film, ReOrchestrated – a revealing and honest behind the scenes look at a pivotal moment in the bands career, as they embark upon a journey to re-create and reimagine some of their biggest hits with a 50-piece orchestra and choir, following their inspired "career-shifting show" at a charity event in London back in 2017.
"How can we rearrange these songs in a way that is totally unexpected?" the groups frontman Dan Smith is heard saying in the documentaries official trailer. "How can we have little moments that are really hair-raising, goosebump-inducing, and try to show people other sides of what we do?"
Bastille "ReOrchestrated" | Presented by Amazon Music (Official Trailer)
---
ReOrchestrated.
Sourced from hundreds of hours of unseen archive, and with all-new bracingly honest conversations with Bastille's Dan Smith, Kyle Simmons, Will Farquarson and Woody, the super intimate film will also chart the groups meteoric rise to fame, from humble beginnings all the way through their three albums to date, via landmark, full orchestra appearances at Royal Albert Hall in London, Elbphilharmonie in Hamburg, and The London Palladium.
Co-directed by Tom Middleton and Toby L, and exploring themes of drive, motivation, anxiety and imposter syndrome, the documentary promises to be a "revelatory and inspiring watch for anyone that wishes to understand what it takes to keep things gripping within the construct of a band format, and the risk-taking required to surprise and enchant both the members involved as well as an audience alike."
Ahead of the films worldwide via Amazon Prime Video on Wednesday February, 10th 2021, fans can now stream the Amazon Original track Warmth, which features during the opening sequence of documentary, exclusively on Amazon Music here.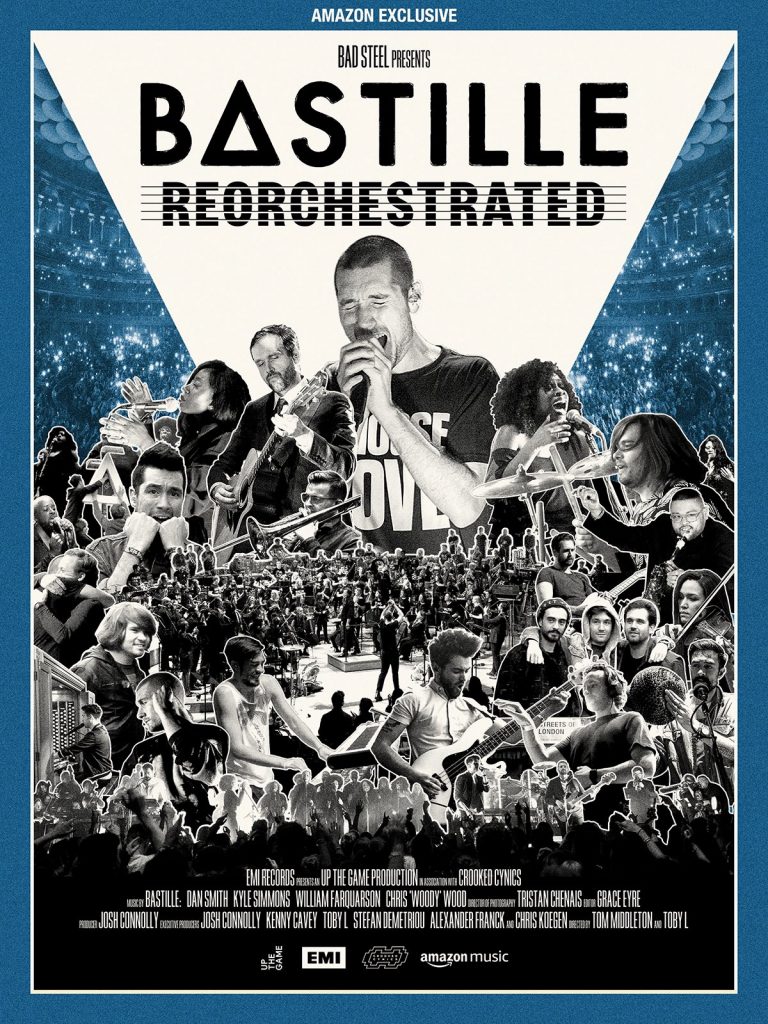 ReOrchestrated premieres on Amazon Prime Video Friday, February 10th 2021.
---
Are you excited to see Bastille's new documentary film 'ReOrchestrated'? Let us know your thoughts over on Twitter @CelebMix now!