Duo's slinky new collab serves as Rexha's first musical release of 2020.
Princess of Pop Bebe Rexha joins forces with Doja Cat on her latest single Baby, I'm Jealous – a funky, self-reflective, confident pop track that explores the often catastrophic role envy can play in a relationship.
Produced by Jason Gill (Zara Larsson, Liam Payne, Katy Perry) and Jussifer (Kelly Clarkson, JoJo), the song serves as Rexha's first release of 2020 and the follow up to 2019's monster smash You Can't Stop the Girl.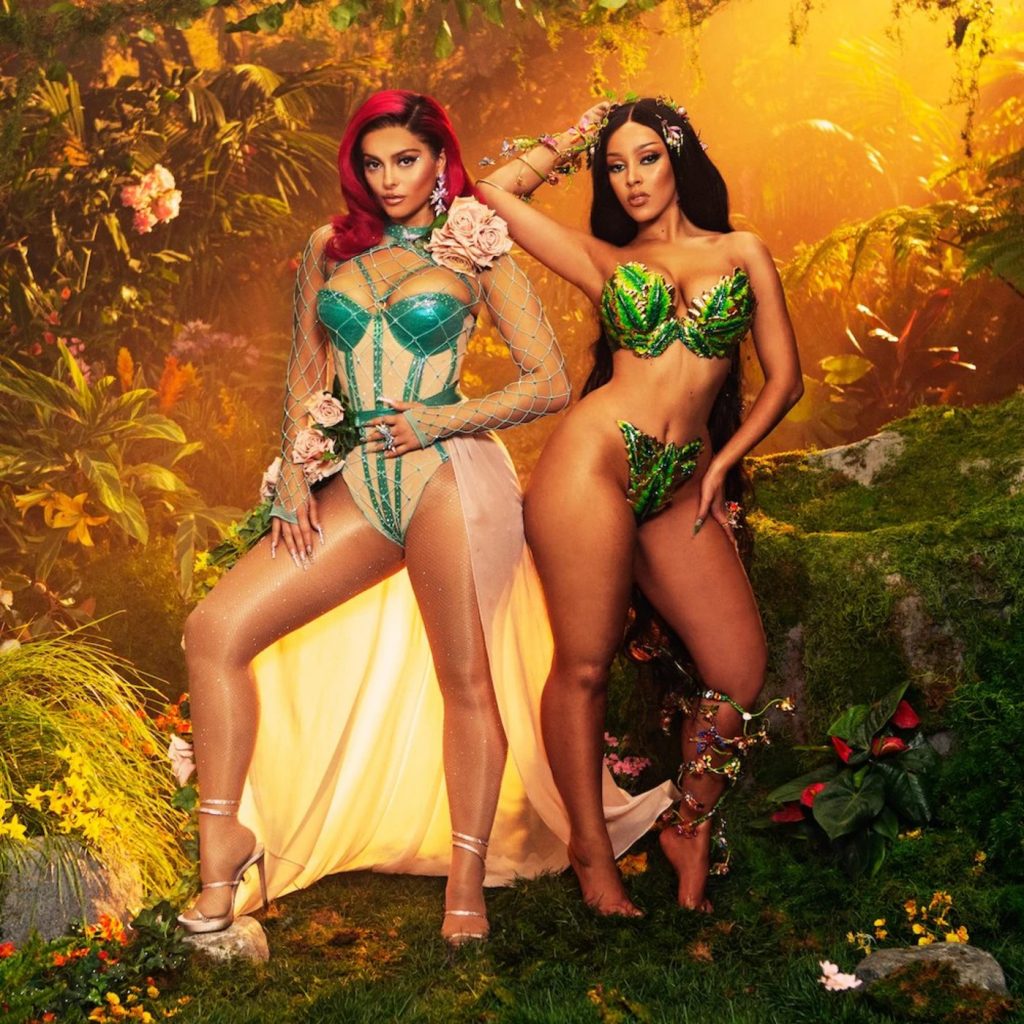 "Went from beautiful to ugly, 'cause insecurity told me?you?don't love me…"
Written by Bebe herself, Baby, I'm Jealous is the pop bop we all need in our lives right now – it's slinking synths, call and response melodies and understated beat meshing together perfectly to create what looks set to be a monster hit!
"'Baby, I'm Jealous' is a song I wrote about embracing my insecurities." Rexha says of the inspiration and meaning behind the track. "It's about the way social media has heightened my jealousy which can affect how I feel about myself."
"We are constantly flooded with the highlights of other people's lives, and at times I find myself comparing my worth and beauty to others. It's part of the human process to experience jealousy — ultimately, this is an anthem to embrace those feelings as a form of empowerment."
Listen to Baby, I'm Jealous below:
---
"Waste trainer for a tinier waist, but I can't help if I like the way food taste…"
Today, Rexha also shares a stunning technicolor video for the single, directed by frequent award-winning collaborator Hannah Lux Davis, which features actors and influences Charli D'Amelio, Nikita Dragun, and Avani Gregg. Rexha's siren red hair bursts off the screen and the musical wonder woman's playful lyrics come to life in the colorful fantastical clip.
---
Let us know your thoughts on Bebe Rexha and Doja Cat's new single 'Baby, I'm Jealous' over on Twitter @CelebMix now!