Rising British recording artist Benji Brown continues to showcase all sides of his artistic personality this week, with the unveiling of his latest single Let It All Go – a self-reflective, super soulful R&B ballad that looks set to catapult Brown into the mainstream.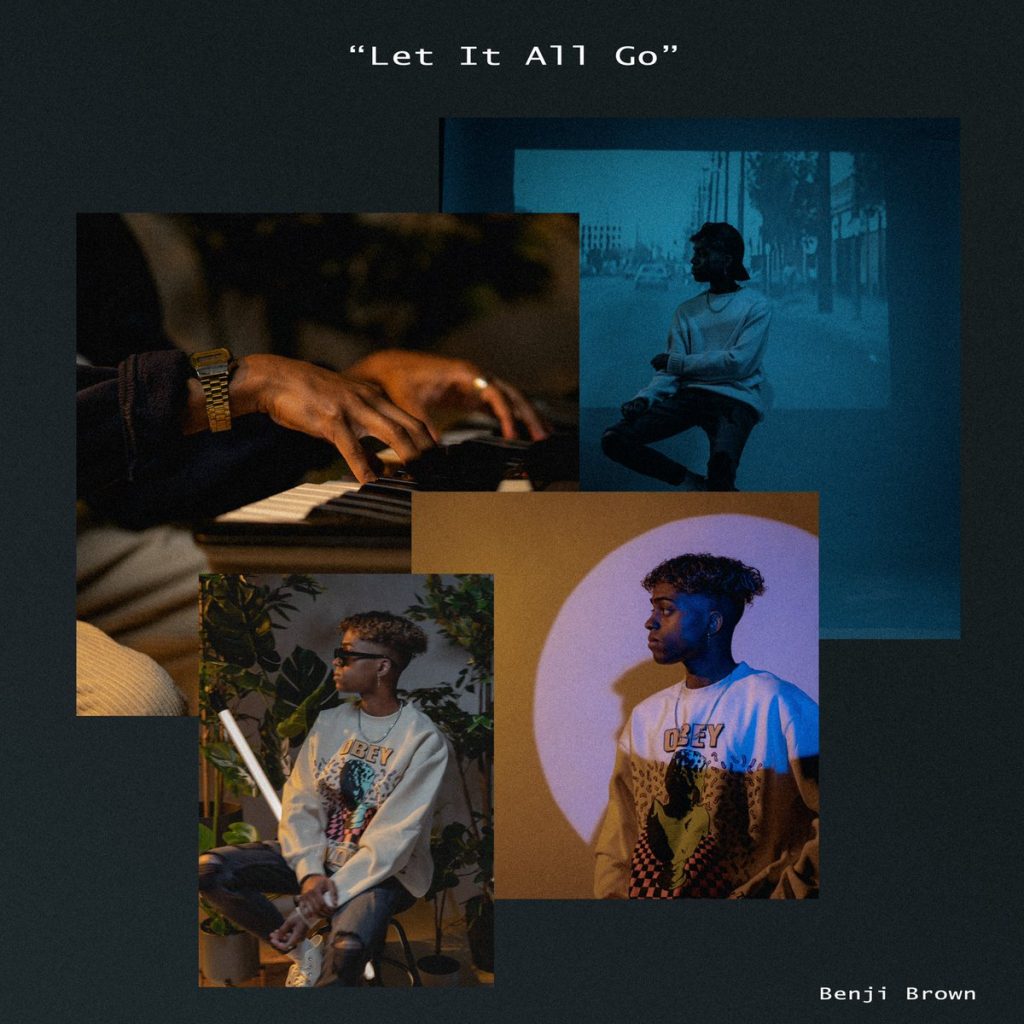 Serving as the follow up to Déjà Vu and Yesterday's Love (which was inspired by an unreleased demo recorded the 22-year-old's sister, indie pop singer-songwriter V V Brown), the emotive track sees Benji reflect upon a time in his life when he had to make peace with the fact that the love he felt in is heart for his partner was no longer enough, and in order to be happy, he would have to move on.
Commenting on the single, Brown says: "'Let It All Go' is about a past relationship. It's about leaving someone behind when you didn't want to but knowing it's best for yourself. After some time you try to reconnect again but the initial scars that hurt are still hurting, it's time to let it all go and move on."
Listen to Let It All Go below:
---
Since launching his recording career in the spring of last year, Benji Brown has gone on to win himself a legion of loyal supporters, all of whom find themselves drawn to, and in awe of, the singer-songwriters deeply personally and profound lyrics, all inspired by the relationships in his life.
As well as attracting the attention of the public, Brown has also received praise from some of the industry's most respected publications, with Complex hailing his debut single Déjà Vu "devastatingly charming and uplifting" and "flawlessly smooth", whilst Notion Magazine were so impressed by his beautifully soulful, vocal tone, they proudly held the world premiere of his follow up track Yesterday's Love.
"Music has always been a part of my life." Brown says of his passion and love of music. "Growing up surrounded by powerful songwriters I've never felt I could compete, until now. With age has come a maturity in my music and artistry that is a commentary of emotions over the past year."
Déjà Vu [Official Video]
Let It All Go is available to download / stream now
---
Let us know your thoughts on Benji Brown over on Twitter @CelebMix now!