We get invited to some weird and wonderful things here at CelebMix, so when we were invited to "The Great Richards Bake Off" by Claire Richards to preview her upcoming album My Wildest Dreams, were excited and terrified in equal measures.
Here at CelebMix we love cake, we just aren't the best at baking it, but never the less we were up to the challenge. So on Tuesday morning, we headed to The Big London Bake tent in Tooting, just a 2-minute walk from Tooting Broadway Tube Station.
We were told by the head baker of the lovely and very patient Big London Bake team, that we would be making a Genoise cake. Que the looks of panic exchanged between us. What the hell was a Genoise? A quick sneaky google later and we had an idea. "A Genoise is a particularly light and delicate kind of sponge." We had all the instructions given to us and all the ingredients… Claire was going to walk around and chat and give us tips. Just what could go wrong? Quite a bit if you're us!
We started off really well, quietly singing along to On My Own, Claire's debut solo single which was playing in the background.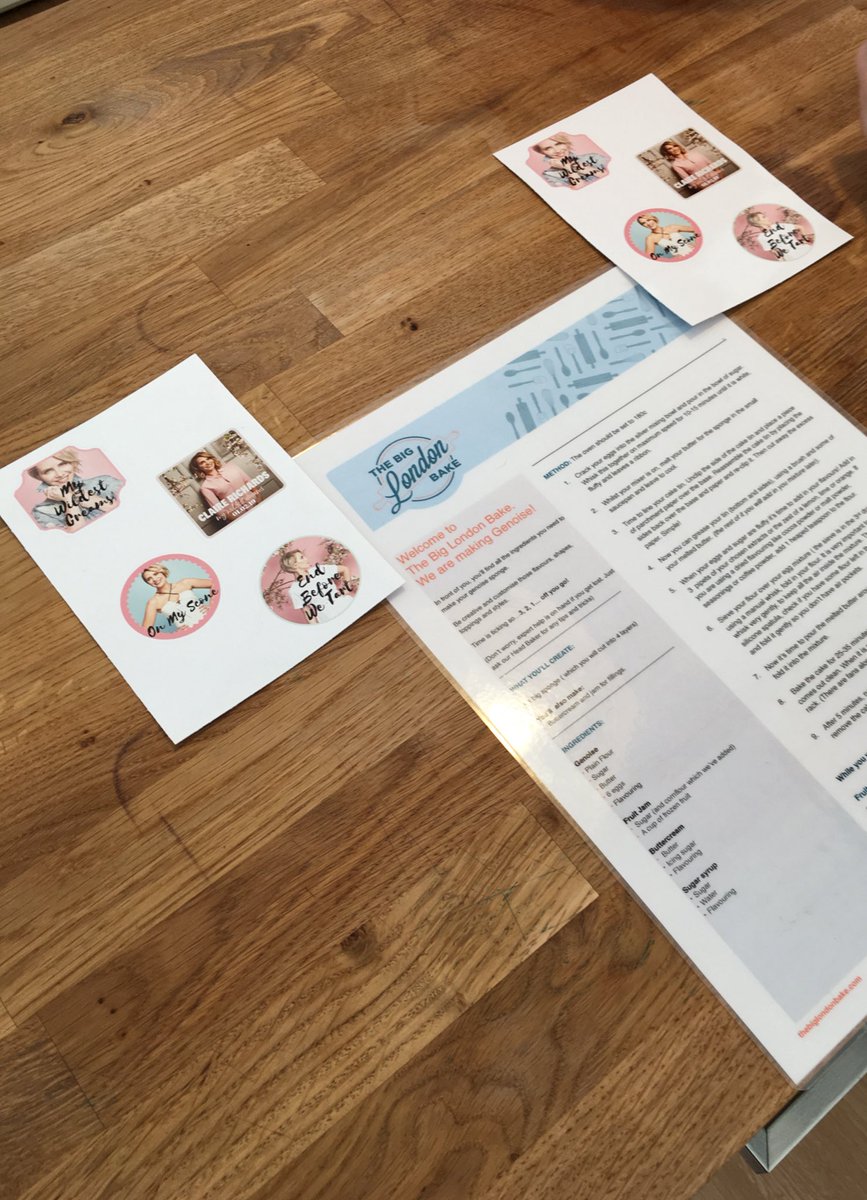 We got the mixture for the sponge whisking away, we lined the cake tin… We picked the flavours to go in the cake, Vanilla and Lemon. Claire's first tip of the day "Maybe put some of the Lemon in the buttercream when you make it!" We had this down!
And then it came to making the Jam and it went a tiny bit wrong. We got a bit distracted, in the background was an album track we hadn't heard and we just had to listen to it. We put the sugar and water meant for the syrup( a much later step) in our pan for the Jam, which we were not meant to do. It happened to be the point that Claire came over to chat and see how we were doing again. Slightly embarrassing. She was very nice about it, called over one of the professional bakers who took our mess away and gave us new so we could start that bit again. Claire stayed with us and even poured it in the pan for us to make sure we get it right.
By the time we stopped for a little break, we had a cake in the oven, buttercream and Jam made, and now just had the syrup and cake decoration to sort.
During the break, Claire treated us all to a minute a concert. She sang her two singles On My Own, and End Before We Start, and she treated us to two of the album tracks, one of her personal favourites-, and now have to say after hearing it live, one of ours- 'These Wings', and 'Liar''. It gave us a feel of what to expect on her upcoming tour. Needless to say, anyone going is for a great show ( if you're not going but want to, you can get your tickets here.) 'These Wings', gave us goosebumps and made us teary-eyed. Something about hearing the song and really listening to the message and story of it, being sung in such an intimate space like a bake-off tent kitchen, really got to us and it was an emotional moment. Claire is such an emotive vocalist she really makes you feel, what she is singing.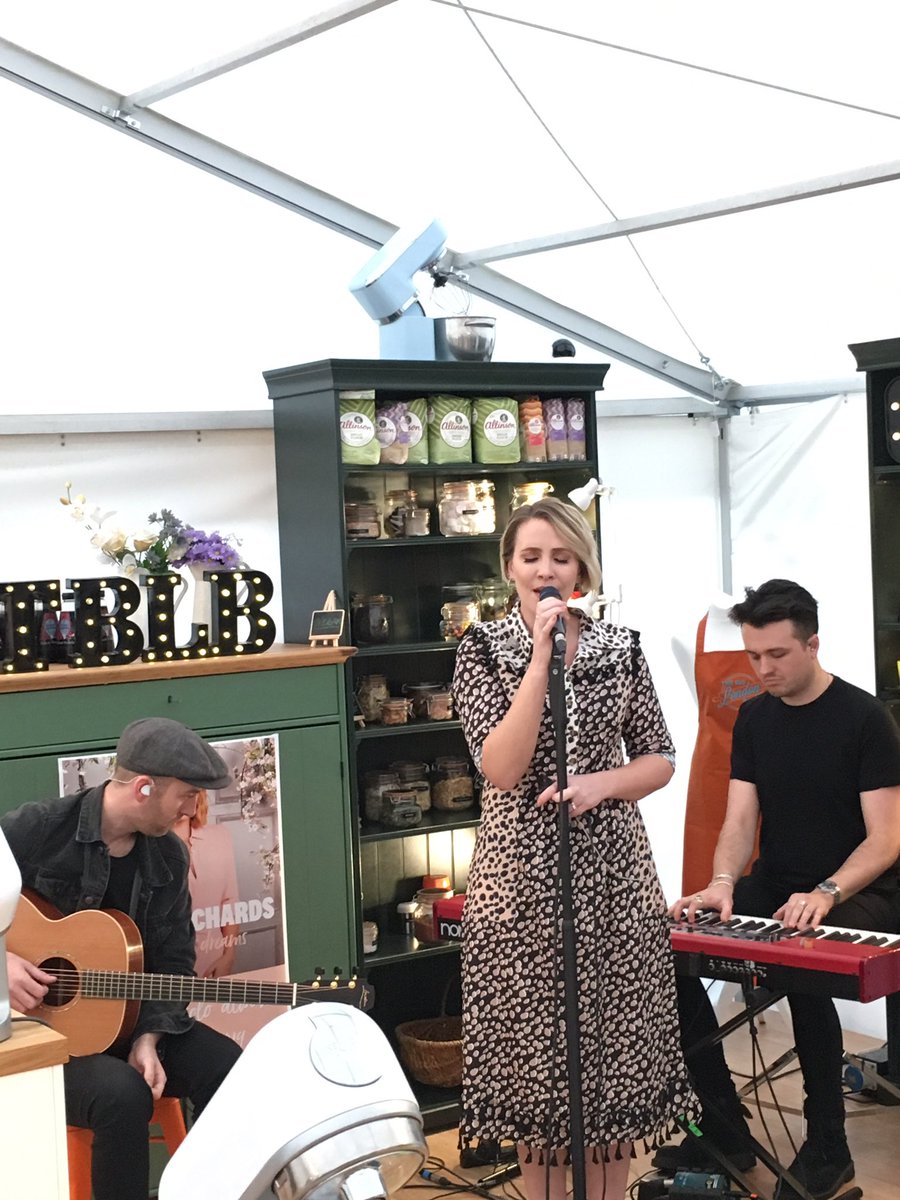 Once we'd got a handle on our emotions. It was bake to baking and our assembling our masterpieces. Which is no mean feat when you have 5 minutes remaining on the timer. We did learn that we are in fact absolute rubbish at putting buttercream on a cake. Claire, on the other hand, was our guardian angel swooping in to save the day, putting the buttercream on for us like the absolute baking pro she is.
Our cake looked amazing by the time she'd finished.
Then it was time for the judging…. Claire and the head baker tasted everyone's efforts before giving their feedback.
Our personal favourite cake was Adam's ( Claire's manager) he made a "naked cake, as those are on trend at the moment." Team CelebMix did pretty well. We came third overall. For a team that doesn't bake we were quite proud.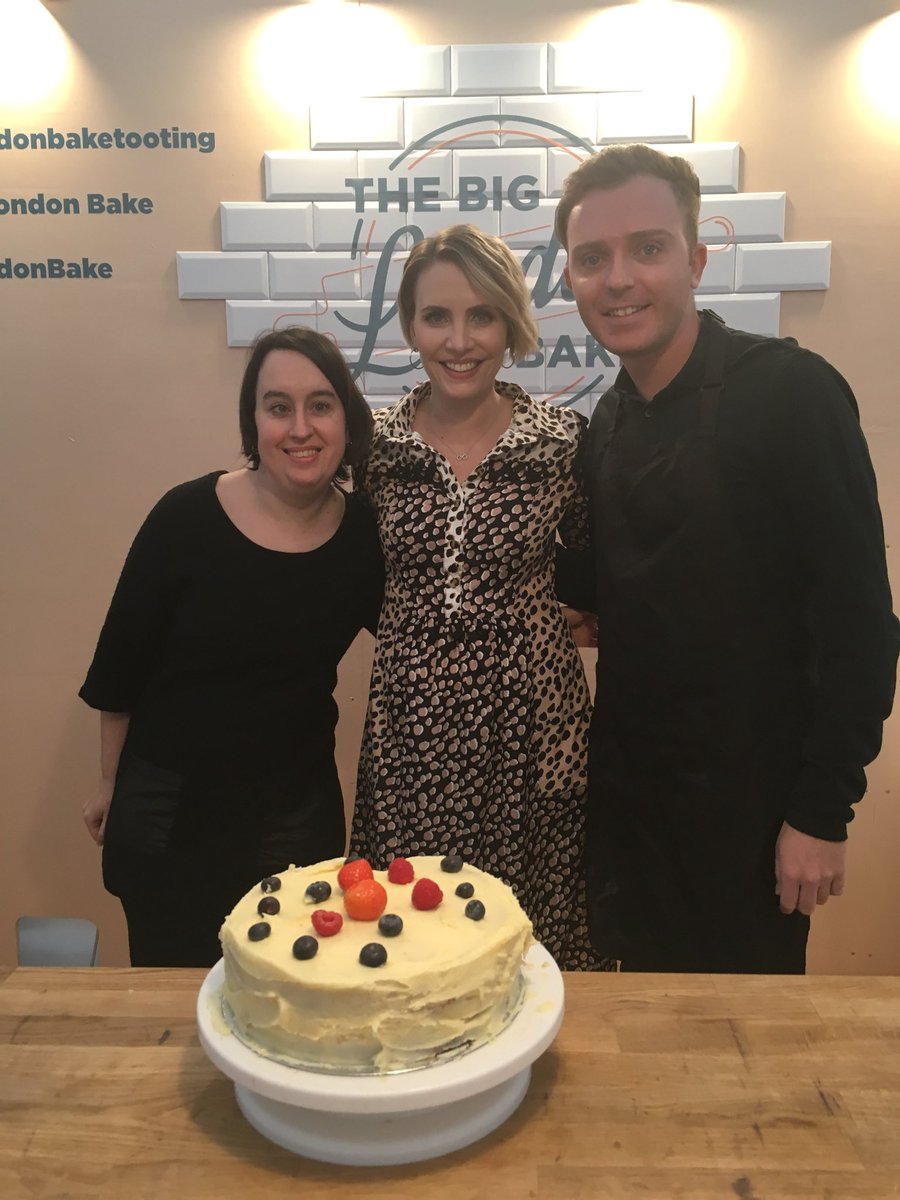 Claire also has released "My Heart Is Heading Home (This Christmas) off the deluxe version of her album to get everyone in the mood for Christmas.
'My Wildest Dreams' is released on February 1, 2019. Pre-order the album here.
Let us know your thoughts on our baking efforts and of course Claire's new song and upcoming album @CelebMix!