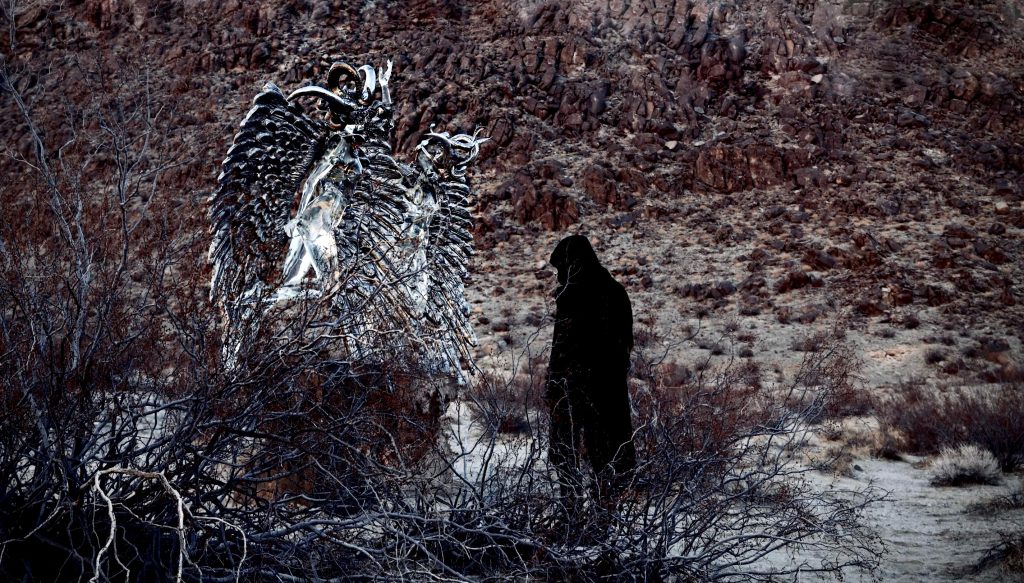 International blue-chip artist Sir Daniel Winn will unveil his first art film, Creation, as part of the 2022 Asian World Film Festival. Creation will screen on November 17 at the Directors Guild of America Theater Complex in West Hollywood, California.
Winn, whose talents seem to know no bounds, is an artist, curator, and gallery owner. Winn's works, including paintings and sculptures, have been shown around the world, as well as across the U.S.
He calls his style 'existential surrealism.' Winn explains, "The style involves contrasts and counterpoints and examines the physical and spiritual dichotomy of existence. It juxtaposes the idea of a universal, creative divinity against the concept of free will and self-determination by recognizing divinity as the genesis of autonomy and acknowledging our responsibility for universally constructive action."
This mode of expression lies at the heart of the upcoming film, Creation.
"'Creation' is all about contrast," states Winn. "In fact, its tagline is 'Creation begins where destruction ends.' This is an essential concept in the film. Light and dark, life and death, hot and cold, arid and lush, organic and inorganic, masculine and feminine. The dichotomies of these opposing factors and that fact that one without the other would have no significance is an underlying idea expressed in the film."
Directed by Angel E. Vera of veraONEproductions and produced by Emmy-winner Georges N. Chamchoum, Creation follows an artist from another realm as he enters our realm by way of a portal. Once here, he is inspired to fashion his 'creation' – sculptures of two nude forms, male and female, made of bronze, lucite, and stainless steel. Later, the artist returns to the desert to stand before his creations – 'Homme' and 'Femme.' The artist then treks back to the portal, leaving his creations behind.
Shot in Hollywood, Big Sur, Orange County, and Joshua Tree, Creation conveys its story sans dialogue, instead relying on music and semiotics. The connotation of Creation is by design left open to subjective interpretation.
The producer, Georges Chamchoum, shares, "Working with Sir Daniel is like living in his mind and heart—a kaleidoscope, a world of color, emotions, and creativity in the purest sense of these attributes. 'Creation' is a feast for the eyes and ears. 'Creation' is an esoteric trip. 'Creation' is a unique experience that digs deep into your soul!"
Follow Sir Daniel Winn Website | Instagram | Facebook | Winn Slavin