Bingo is one of the most social and exciting games on the market. It has been popular since it was created in 1530 in Italy.
Originally known as Lo Giuoco del Lotto D'Italia, the game traveled across Europe and eventually made its way to America's shores. When it first arrived in America, the name was modified to Beano. Edwin A. Lowe is responsible for popularising Beano throughout the USA.
It was so popular at the time that it was used as a way to raise money for the Church and was played in halls all over the country.
As history goes, one player got so excited at a win, instead of shouting Beano, they yelled BINGO!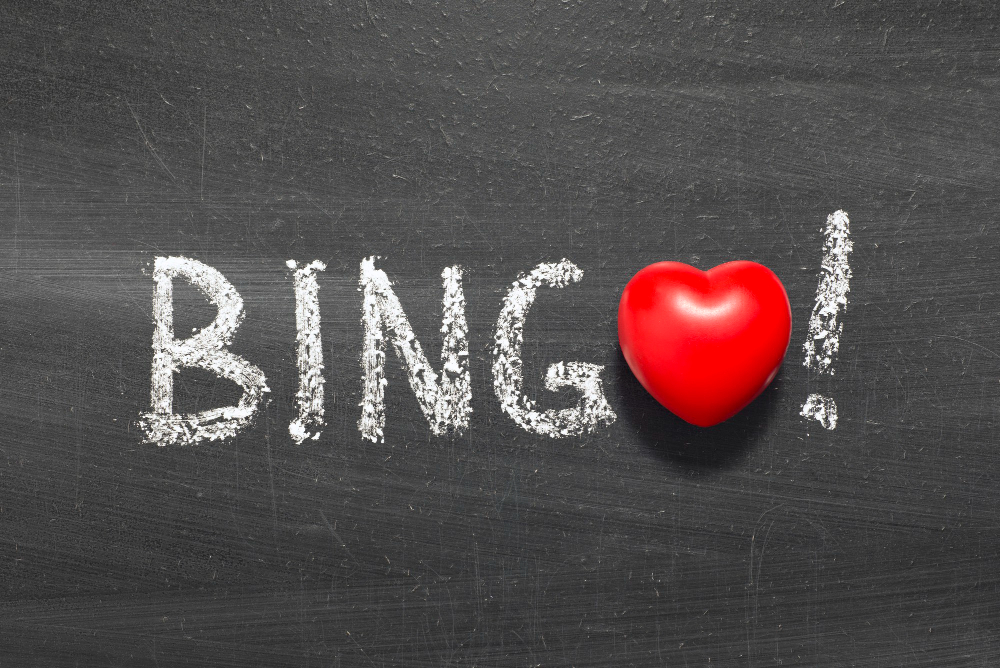 That moment changed everything. Bingo was found in community halls and purpose-built bingo halls all over the world.
The game also transitioned online, with many people opting to play online bingo instead of visiting a bingo hall as they could play at their own convenience.
One of the best things about playing online with a site like 888 ladies is that you can play anywhere and at any time, there are also a wide range of bingo games and bonuses and promotions on offer to each and every player!
From community halls to kitchen tables
Bingo has managed to conquer the online space in a relatively short time.
In 2005 the UK still had plenty of bingo halls opening up all over the country, but by 2019 there were less than 400 bingo halls left.
All the time, online bingo was growing in popularity. Online bingo gave so many perks to the players that it saw rapid growth.
Online bingo means you can take a toilet break when you need to, put the kettle on for some tea, and it's not going to cost extra for food or travel.
You don't even have to dress up to enjoy it; you can play it at home in your loungewear with friends, just like Catherine Zeta-Jones.
Catherine is said to host bingo parties and even has her own homemade bingo cards! It was in fact a huge win on the bingo by her parents that helped fund her dancing lessons.
With the transition online, more people could enjoy a game of bingo from the comfort of their own home.
Which celebrities love bingo?
It is no secret that the stunning welsh actress Catherine Zeta-Jones plays bingo, and it is a family favorite. But which other celebrities love a game bingo?
Courtney Cox
We know that Monica, Courtney's character on the hit series Friends, was competitive and loved gambling – but so is Courtney!
Courtney loves to play bingo with her best friends, and two of those are big celebrities too.
Both Ricki Lake and Paris Hilton join Courtney to play a girls' night in of bingo.
Bono
You might not think that Bono and Bingo have much in common. But Mr. Pussy's Cafe de Luxe brings out the number and the stars.
There is more than one account of Bono and his celebrity friends enjoying the food, the people, and the atmosphere in this cafe.
The cabaret cafe was frequented by Bono, his wife Ali, and their girls on more than one occasion.
One night in 2008, Bono, his wife Ali, Namoi Campbell, Christy Turlington, and Jim Sheridan.
Gemma Collins
Gemma Collins is so well-loved because she is bright, bubbly, and hilarious! The perfect bingo caller.
Gemma hosted the drive-through bingo event with her blonde hair tumbling over her shoulders in a simple black outfit.
The drive-through bingo even also featured Robbie Craig, Mr. Motivator, and 90's boyband East 17.
Gemma later posted on her Instagram saying she had the time of her life and thanked everyone for making the event so much fun.
Sharon Osborne
The lively and loud wife of Black Sabbath frontman Ozzy has a lot of love for bingo.
Sharon was a bingo caller in 2007 for Comic Relief and has also starred in several bingo campaigns.
It's no secret that Sharon has worked hard and played hard over the years – and to kick back and relax, bingo is top of the list.
Why are celebs drawn to online bingo?
In most cities and even small villages, bingo has been played across the globe for years. Celebrities, but like most people, saw their parents and grandparents heading out to play bingo.
Getting glammed up for a night of bingo with your best friends has been a common theme.
When you are a celebrity, you don't enjoy the same anonymity and relaxation while doing everyday things.
Online bingo gives celebrities a way to enjoy the games that they have grown up enjoying, from the relaxation of their own homes – or the homes of other celeb friends!
What bonuses does online bingo offer?
Bingo websites use the newest technology in graphics, audio, and mobile apps to give their games the most enjoyable to play.
Bright colors and unique bingo options give people a huge choice of how they want to play.
But that is not all that online bingo offers. Online bingo offers players things that bingo halls can't compete with.
Online bingo offers players the opportunity to play multiple games at once. Often these can be slots, arcade games, or various games of bingo across different rooms.
After you have played with the same bingo site for a while, you might unlock some of the most enjoyable bonuses.
Most online bingo sites offer players a variety of bonuses to reward their loyalty.
VIP and Loyalty programs offer unique ways to play and access to jackpots that aren't available to most players.
The longer you play with the same bingo site, the more loyalty points you will accumulate. Those points can be swapped for VIP games, prize entries, or exchanged for cash.
The VIP games and rewards are designed to give something back to loyal players that accumulate a lot of playing time or deposit regularly into their account.
Access to exclusive games, private rooms, and unique prizes make an everyday player feel like a celebrity!