There is a new short movie that was released 2nd March 2020 and it features some of the cast from Coronation Street. It is called Chapter 2: Zach. We think this short film is amazing and it had us hooked the whole way through.

The film features Rob Mallard (who portrays Daniel Osbourne in Coronation Street), Ryan Prescott (who portrays Ryan Connor in Coronation Street), Brooke Vincent (who portrays Sophie Webster in Coronation Street), and Sally Ann Matthews (who portrays Jenny Bradley in Coronation Street).

In addition to these four well known Coronation Street cast members, the film also features Simon Naylor who played Shona's ex, Dibbs. The film also includes Adam Blease, who is known for his role as the silent factory worker Dirk from Coronation Street.

In the film, Brooke Vincent Portrays a character called Liv, whilst Zach is portrayed by Ryan Prescott.

The short film follows on from Chapter 1: Liv, and is written and directed by Dominic Stephenson. All the sci-fi fans out there will certainly find this short film very appealing. In addition to all the Coronation Street fans who want to see some of the cast portraying a different type of role to their usual.

Been 2 years in the making but can finally show you all my new short:
Chapter 2: ZACH
Thank you all for your support so far, it means the world! https://t.co/gVuCxZ3Sd4

— Dom Stephenson (@dmstephenson21) March 2, 2020

The story follows Zach post car crash. Exploring and focusing on Zach's side of the story. We see Liv going through her "looped simulation". This is all in order for information to be found out about the car crash.

The short film ends with Zach seeing himself lying in a hospital style bed. Throughout the film we are continuously left on the edge of our seats.

We thought this was an amazing and gripping short film. Why not see for yourself? You can watch it here: https://vimeo.com/391520742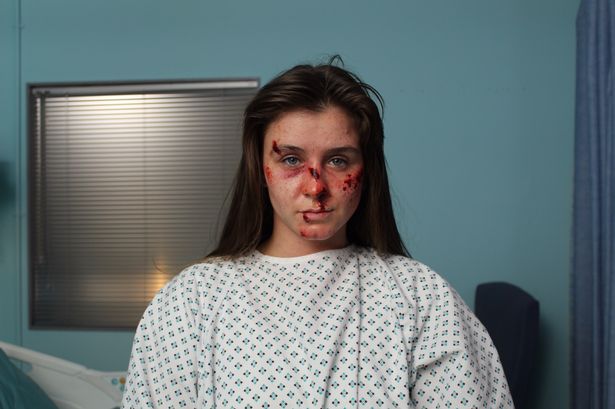 Now it is time to let the anticipation begin for Chapter 3. We are definately looking forward to seeing what happens next in the story. If Chapter 1: Liv and Chapter 2: Zach are anything to go by, then Chapter 3 is going to be epic.

Let us know what you think on twitter @CelebMix