When dealing with painful circumstances beyond our control, we are often presented with two choices: give up and become a prisoner to our sadness and sorrow, or fight on to find that one sacred thing that will once again make our heart feel whole.
For Christina Perri, the beloved American singer/songwriter famous around the world for creating some of this generations most beautifully transcendent love songs, giving up on the life and career she'd fought so hard to build following the devastating loss of her daughter Rosie in 2020 simply wasn't an option. And so, despite feeling crippled by such distressing and debilitating waves of grief, Perri says she purposefully chose to turn away from the dark, and vowed only to look towards the light; by embarking upon a journey of self-discovery in the hopes of finding her way back to happiness.
---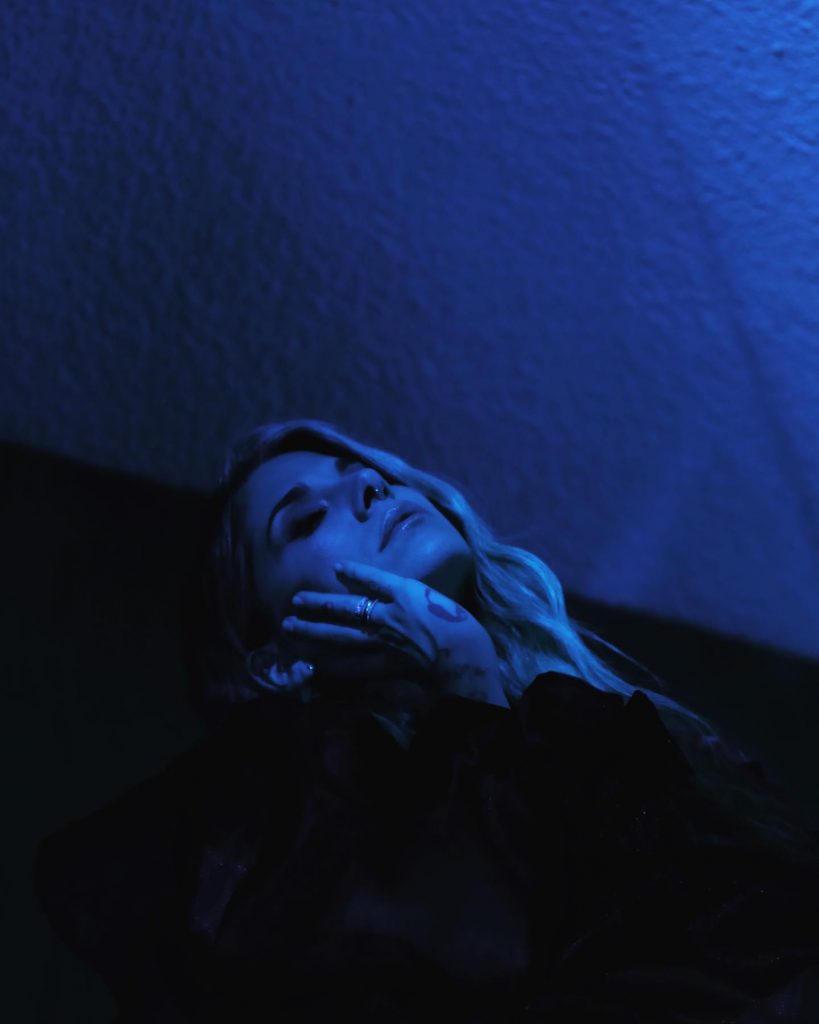 ---
"Take me back to my room on Mechanicsville Road…"
In times of darkness, when life feels futile and devoid of all hope, finding the strength to start over with a new sense of purpose takes an inordinate amount of courage. As Christina so eloquently explains…
"Some of the things I've experienced in my life could have made me very dark, and very closed off from the rest of the world." A defiant, yet still delicate Perri says candidly as we begin our deeply personal, and profound conversation. "But I've made the decision to look towards the light and be a better version of myself, in spite of feeling massive amounts of pain."
"When Rosie passed away I just thought: 'well, surely I'm going to move away to Hawaii and live in a hut somewhere' because in that moment of being consumed by such strong feelings of sadness and grief, I didn't see how I could continue to live the same life I did before – I truly couldn't imagine the future. It's like you want everything to go back to how it was before, and to feel at peace, and protected from ever having to experience anything so painful again. But unfortunately, that's not how life works is it? And so you have somehow figure out a way to move forward and adjust to your new normal."
---
home (official audio)
---
Feeling caught between two worlds, and finding herself increasingly unable to escape the sadness inflicted upon her by the (sometimes) cruel hands of fate, trying to reconcile with the version of the person she used to be proved tricky for Perri. And whilst it is often believed that seeking comfort in familiar places, and behaviour patterns of old, is the best way to reclaim ones lost sense of identity, we wonder if Christina ever felt fearful of returning to the one place she always considered her safe space and sanctuary – the recording studio.
"It's interesting you ask that, because a specific memory just came into my mind of the first time I met up with my A&R guy Keith after everything had happened. He came over to my house one day, and played me a part of this song he'd found – which let me say is something he has never done before, because every song I've ever put out in my whole career has either been birthed in a room with other writers, or just by me composing by myself."
"Anyway, after we'd talked for a little bit, he said to me 'I love you. We all love you. There's no rush, there's no pressure but I heard this piece of music and it really moved me, and I think it might be of some help to you.' I've got chills thinking about it now, because it truly felt like one of those really special, pure moments that you can only share with a person, a friend, you're super, super close to. I should point out that I've been with my record label for 12 years now, so everybody who I work with there feels like family anyway, but for Keith to go out of his way to deliver that music to me at a time when I really needed it… oh I can't tell you how much it meant; and I hope he knows just how healing that moment was for me, because not only did it give me something to focus on, but it also made me realise that in order to bridge the gap between what I had been through, and the person who I still so desperately wanted to be in the future, I needed to make music that would ultimately provide me with a platform to be able to share my experience with the world. And so I took the piece of music that Keith played me on that beautiful day, and I wrote 'evergone'."
---
evergone (official music video)
---
Co-written by Christina, along with Jennifer Decilveo, Jordan Miller and Jason Bell, and produced by Decilveo (Ella Henderson, Miley Cyrus, Anne-Marie), the poignant and beautifully transcendent pop ballad offers insight into Perri's new outlook on life, as she continues to navigate her way through each painful stage of grief, following the devastating loss of her beloved daughter.
"Death is still such a controversial, much debated and widely argued topic isn't it?"A clearly exasperated Perri says when discussing the songs delicate subject matter. "I've definitely learnt how to really delicately have the 'after-life' conversation with people, because I know from personal experience, it can be quite a polarising and contentious discussion to have. Isn't it funny how something that happens to every single one of us, can generate such conflict and discourse; it's wild to me! But listen, I'd be lying if I said I hadn't had to revisit and explore the concept (of death) myself in recent years, and I'll openly admit that I've had to come up with new thoughts and belief systems for myself after losing Rosie, because whatever I grew up believing just doesn't work for me anymore."
As for her decision to release 'evergone' as the lead single from her upcoming album, Christina says after much soul searching, and discussion back and fourth between her and her team, she ultimately knew she had to listen to her heart and go with her gut instincts: "Obviously I knew I was going to talk about Rosie in my music because as an artist, first and foremost, I'm a songwriter and a storyteller, and that's what I do; I write songs about my life, and she (Rosie) is and will always be a huge part of my life. But I can't lie, there was a little bit of doubt there in the beginning when it came to deciding on what to put out as the first single, because as much as I love 'evergone' it just felt like it was maybe too personal, and I worried about having to go out there an perform it time and time again. But once I'd really thought about it, and after I'd played it to my family, something just clicked and I knew that it was the perfect song to launch this new chapter in my life. So I assembled my team together, and I said: 'okay, this is the message I want to put out there, and the first thing I'm going to say to the world.'"
"I waited a whole year before releasing it out though, as I still had a lot of healing to do and I knew that I was going to have to be strong enough, both emotionally and mentally to talk in public, to people I didn't necessary know, about my experiences. I say it was a bit like I needed to put an oxygen mask on myself first before I could then venture back out into the world to try to help others breathe a little easier too."
And now that the song is out there for millions of people to hear, how does Perri feel now we wonder… "Grieving any kind of loss is a life long journey, and so I always say it's not that I've recovered, it's that I'm recovering and I always will be. The difference now is that I can look at people when I talk to them, whereas before my emotions were still very much bubbling at the surface and I was uncomfortable opening up about how I was feeling and coping. And don't get me wrong, I have days where I don't deal so well, but I think that's okay and it's to be expected because it was a really hard thing to go through! I'm not going to lie to you about it, it was truly, truly traumatic, but sharing my experience feels right, and I genuinely feel at peace to be releasing this new album at this point in my life."
---
Dealing with grief is a life long journey, and so I always say it's not that I've recovered, it's that I'm recovering, and I always will be.

Christina on her thoughts of dealing with grief.
---
"A lighter shade of blue…"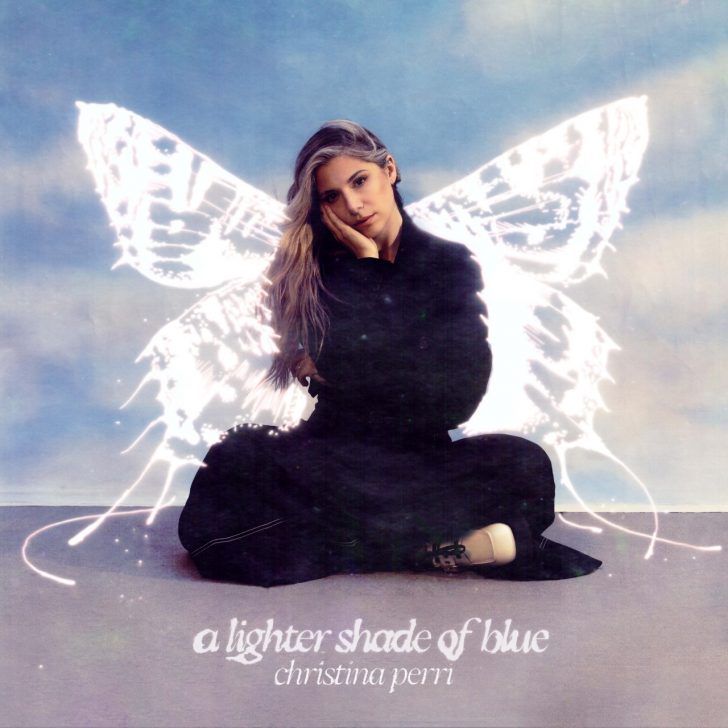 Made up of 14 deeply personal tracks, including the singles 'evergone', 'mothers' and 'home', Perri's new studio album 'a lighter shade of blue' serves as a brutally honest account of the journey 35-year-old Perri has been on over the course of the last six years.
With so much life lived since the release of her last full studio album (2014's 'Head or Heart'), and following on from the release of her two most EP's 'Songs for Carmella: Lullabies & Sing-a-Longs' and 'Songs For Rosie', we wonder what circumstances initially drew Christina back into the studio and inspired her to once again put pen to paper before the events of 2020.
"I actually first properly started working on this album around the time I was pregnant with my daughter Carmella." Perri says when explaining the timeline of the records initial conception. "And what's so crazy is that during those early sessions all I was doing was writing lyrics about wanting to have a baby; I was obsessed! I had this one song called 'Fever' which you'd think would be a super sexy, old school 90's style slow jam, but in reality it's actually about me having baby fever (laughs)."
Pondering this thought for a moment, Christina continues: "I don't think I'd really realised that until now, so in a way… yeah, I think it would be fair to say that I started off this project doing what I've always done, and that's writing and singing about what I want out of life. But as the years went by, and my circumstances changed, so did the the tone of material I was producing. I was super emotional going through my pregnancy, I was struggling in my relationship with Paul (who wasn't actually my husband at the time), and so rather than constantly writing about love and relationships, I found myself singing about more real life stuff, maybe as a way to distract myself from what was going on at home. I was happy-ish with the material we were coming up with, but if I was being really honest with myself, there was definitely something missing."
---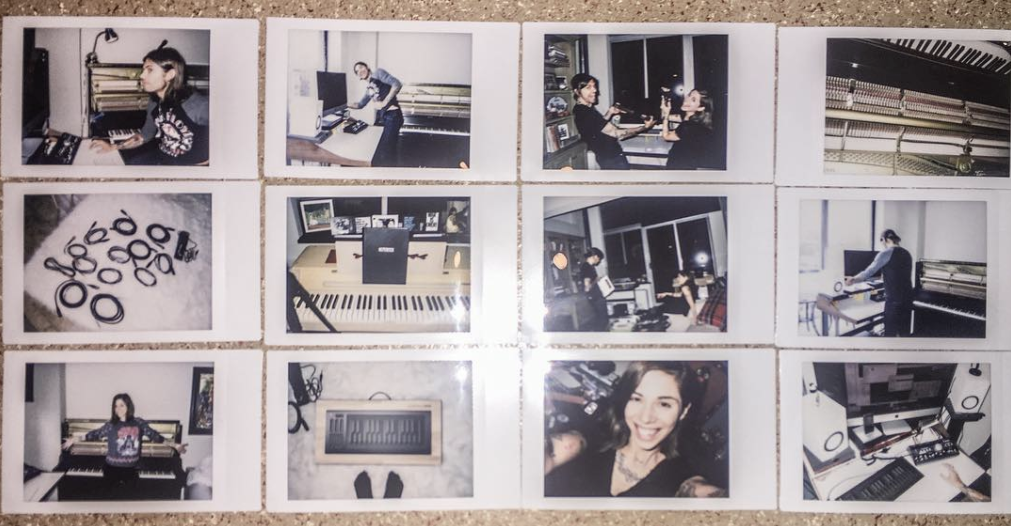 ---
Never one to give up and throw in the towel, despite feeling slightly disillusioned at times, Perri says that a pivotal moment during the early stages of the records creation came following a chance opportunity for her to collaborate with one of her all time favourite artists – a moment so special and impactful, it changed everything!
"When you're a creative person, making music with the view to creating an album, you always need to have that light bulb moment where you finally figure out the direction of the record, and for me that moment came back in 2019, when I had the pleasure of going into the studio with a British singer/songwriter called Luke Sital–Singh." An excited Christina explains. "I am such a huge fan of his, so I was literally beside myself at the thought of being able to collaborate with him, to the point where I kept saying 'I don't know if this is such a good idea, I'm too obsessed with this guy to work with him in a professional capacity' (laughs). Anyway, he came to LA and we hung out, and to my relief and surprise, we got on so well – which is kind of interesting considering we have totally opposite personalities! He has this wonderfully, dry British sense of humour whereas I'm super chatty and goofy… especially when I'm nervous, which I don't mind admitting I was when I was first around him!"
"We ended up writing this song called 'Blue', and as soon as it was finished, my artistic instinct kicked in and I saw the whole vision for how I wanted the record to be. Up until that point, I hadn't felt that way; I had 30 to 40 different songs but they just didn't make sense to me, and didn't feel like they were a part of the story I was trying to tell. But once we had 'Blue', I knew there was no stopping me and I can clearly remember telling everyone: 'ok, the album is going to be called 'A Lighter Shade of Blue' and it's going to be all about me becoming a lighter, brighter, better version of myself'."
Showing a great sense of self-awareness, Christina continues to explain her creative thought process behind the title of the album: "I am very aware that most people view me as 'the sad girl', and to a point, that's true – sadness is a part of my DNA and it has, at times, defined who I am. But when I wrote that song with Luke all those years ago, and felt so strongly that it had to be the title of the record, I hand't experienced the loss of my child, so whilst I once believed I'd always written from a place of what I thought pain was, I now understand it was a lighter shade of sadness and pain, compared to what was to come."
As Christina references the agonising events of November 2020, a swell of emotion looms heavy over both of us. Something of which the 'A Thousand Years' singer is quick to diffuse with her natural wit and self-depreciating sense of humour. "The meme that says 'I Understood The Assignment' feels very relevant to me in terms of how I like to describe the album, in the sense that if my audience are hoping that my music is going to be as gut wrenching, and brutally honest as it's always been… it is." Christina laughs with a knowing smile. "I recommend people buckle up, and prepare themselves because this music is heavy! But I think it's really important to say that despite the deeply personal subject matter, and how hard things have been, I'm thrilled and so, so excited to be putting music out into the world again."
"It's hard for me to sum it (the album) up in one perfect soundbite, but I like to say that it's a body of work that tells the story of the last six years of my existence here on this planet – I've been through so much as human being, and as a woman… in that time I've become a mother, I've gotten married, I lost a child, and the entire world shut down because of a pandemic! There's been a lot going on, and I know so many people can relate to feeling overwhelmed in the same way that I have, so I really hope that these songs resonate with people of all ages who are going through, or have been through a difficult time in their lives."
---
Whatever season I'm in, whatever I'm going through (bad or good), that is what you will hear me singing about – I will never put on a facade or pretend to the world that my life is perfect.

Christina on the importance of artists always being honest with their audience.
---
Navigating through any kind of trauma is a complex and complicated process for all parties involved. The person directly affected can feel uneasy speaking aloud some of their thoughts for fear of being judged, family, friends and loved ones are often scared to broach certain topics, worrying that they might say or do the wrong – resulting in so many things being left unsaid. Millions of songwriters and recording artists the world over will openly admit they strive to create a body of work that will not only help to fill the void for all of those lost conversations, but also provide listeners with a sense of comfort, support and release… all things Christina successfully manages to do on 'a lighter shade of blue'.
"As a human being and as an artist, I will never put on a facade or pretend to the world that my life is perfect." A confident sounding Christina says with purpose. "So whatever season I'm in, whatever I'm going through (bad or good), that is what you will hear me singing about. Since I was a child, I've always tried my best to be as authentically myself as possible; it's like I don't know any other way to be. So yes this record makes for painful and emotional listening, but I'm proud to say that I've made it through to the other side of some of the most hardest experiences of my life, and I'm now feeling strong enough to share what I've learnt in the hopes that it might help somebody else going through the same thing to see that there is hope on the other side of heartbreak. I'm living proof of that, and I now can't wait to see how things for my family evolve over the course of the next few months."
---
"From a woman to a mother…"
It was back in May of this year that the 'Jar Of Hearts' singer announced on Instagram that she was once again pregnant, and expecting another daughter with husband Paul Costabile.
Sharing the exciting news via an adorable video that featured the couples 4-year-old daughter Carmella Stanley opening up a gift box to reveal the sonogram of her baby sister, Perri is heard telling the little one "it's in my belly" as the adorable toddler gives her Mum's stomach a kiss.
"I feel good." Christina says with a lightness in her voice when asked how she's feeling at this stage in her pregnancy. "I can't lie, the first trimester was pretty brutal and I experienced quite a lot of nausea and sickness, which is not fun for anyone, but I feel like I'm through the hard bit now."
"I'd actually say the biggest struggle has been to keep the news somewhat of a secret, as for obvious reasons I didn't want to reveal anything too soon, so I was trying really hard to not appear pregnant whilst in public… which is really tricky when you're appearing on talkshows like James Corden and Ellen that are watched by millions of people around the world (laughs)."
As for her for daily routine of late, the singer admits she feels content to adopt a slower pace to life: "I mean it's a little tricky to take things easy when you've got a record to promote (laughs), so I'm just living life one day at a time, taking lots of naps, and trying my best to be as healthy as possible… I just… (pauses) I just can't tell you how elated I was to make it to the second trimester, it was the most incredible feeling. So yeah, I'm in a good place, we're all very happy."
---
---
"I think about a better place…"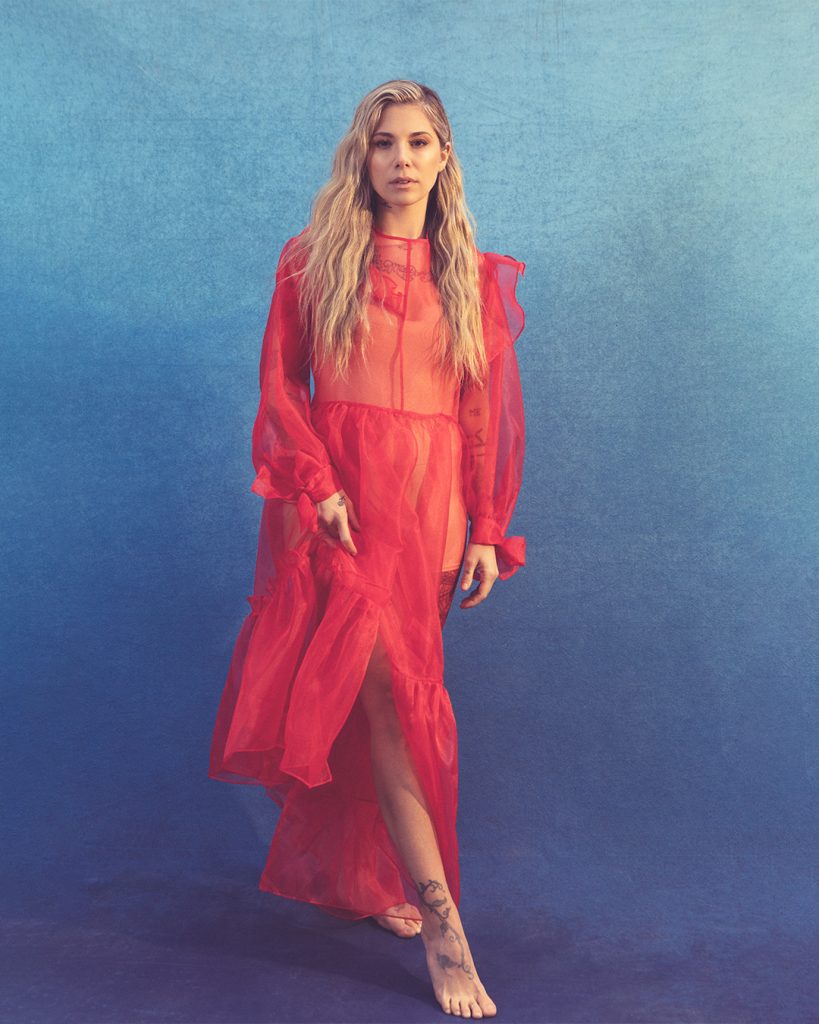 In the aftermath of destruction, comes the opportunity to rebuild and start again – braver, stronger and feeling more fearless than ever before. And although we aren't always able to truly forget the hardships and struggles we face, we most certainly can always try to learn from them.
"There's a real honesty to be found in walking through your pain." Christina says thoughtfully. "And I emphasis the word 'through' because something I learnt very early on in my life is that you can't ever swerve or avoid how you're feeling – you have to face your emotions head on, because if you don't they will only resurface later on in life. And that's why I purposefully didn't try to walk around the pain I felt when I said goodbye to Rosie. I'll make no bones about the fact that it took time, but I put in the work and was eventually able to march right through all of that suffering and anguish by telling myself that I had to make something beautiful out of this truly trying and testing experience."
"Learning about myself through all that soul searching, and accepting and embracing all aspects of my character has definitely helped me to grow and evolve as a person – I feel a lot more fearless now than I used to, and I think that's why I'm maybe not afraid to stand up and speak my mind anymore. Now more than ever I want to use this platform that I've been given to spark conversation, and provoke thought. Some of the topics I touch on in certain songs on this record still may well be considered to be taboo by some, but I don't really care, because I feel like we have to get past the stigmas attached to things life miscarriage, grief, death, heartbreak and loss, so that we can all help one another to heal… and healing is so important – I let music heal me and I found hope again, and so it would bring me great joy to think that this album could do the same for others."
Christina Perri's new album 'a lighter shade of blue' is set to be released Friday, July 15th and is available to pre-order now.
---
Let us know your thoughts on Christina Perri over on Twitter @CelebMix now.