Nessa Barrett made her return to Irving Plaza for another sold out show in New York City, marking her third tour stop in Manhattan this year.
The New Jersey native drove the masses to see her 'Young Forever' tour and for a good reason. Barrett took the stage in front of hundreds of passionate fans who seemingly knew every lyric to each song she performed…even an unreleased track, "American Jesus."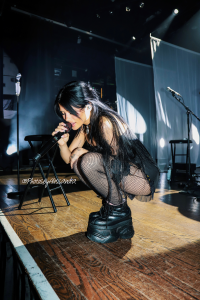 Barrett effortlessly captured each attendee's attention from the moment she stepped on stage. She opened the show with "madhouse," the lead single off of her debut album 'young forever.' This fan-favorite easily took the crowd's already chaotic energy to a whole new level. 
Between Barrett's flawless vocals and dynamic stage presence, fans could not get enough of her remarkable performance. She took time to address the crowd on a few occasions, one time in particular was for a very special reason. The "die first" singer asked the audience to take a moment of silence to remember her late friend, Cooper Noriega, on the nine month anniversary of his tragic passing.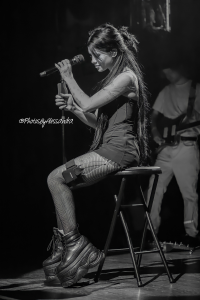 Barrett certainly brought her debut album to life through mastered live production. She performed a full set, including hits like "die first" and "tired of california," and then concluded her high energy performance with "i hope ur miserable until ur dead."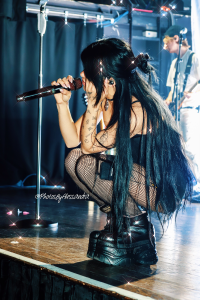 Fans hesitated to leave the venue as they evidently did not want the night to end. Next time the "BANG! BANG!" singer is in New York City, she'll undeniably need bigger venues. It's clear that this is only the tip of the iceberg for Barrett as she continues to take her talent to new heights.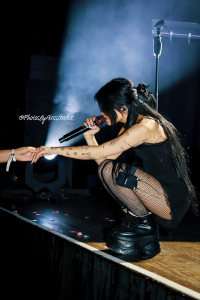 For 'young forever' tour information and tickets, click here.
Follow Nessa Barrett on Spotify and Instagram.