Tate McRae completely took over Irving Plaza during the first of two sold-out shows in New York City on March 30, 2022. The "she's all i wanna be" singer packed the venue with fans desperately trying to find tickets outside prior to doors opening.
GAYLE opened the show with Mimi Webb to follow as the second opener, both building up the energy levels and anticipation for Tate McRae's performance with intense girl-power.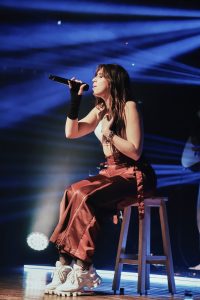 As soon as the pop-star's track "stupid" welcomed her on stage, fans screamed at levels that many would not believe to be humanely possible. It became evident after the first song that McRae will need way larger venues and more powerful speakers for her next tour. Attendees impressively belted the singer's lyrics at the top of their lungs, louder than the venue's professional sound system.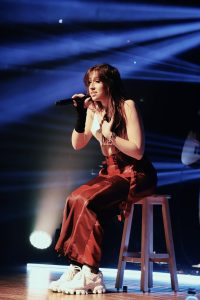 And while McRae's stunning vocals were enough to dazzle fans, her choreography pushed her stage presence over the edge in the best way possible. It was nearly impossible to look away as the singer-songwriter and dancer did not miss a beat. On top of her unforgettable stage presence, Tate McRae has an undeniable connection with fans that is different from many other artists. She constantly took the opportunity to grab the hands (and phones!) of fans in the front row throughout her set. One lucky fan even created a custom cowboy hat for McRae to wear during the performance of her popular single "feel like sh*t."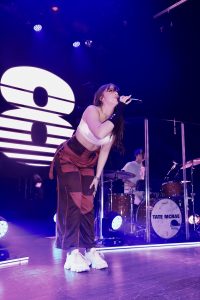 The setlist included the singer's most popular hits as well as fan-favorites such as "she's all i wanna be," "you broke me first," and "rubberband." Even after a flawless performance of 14 tracks, fans were eager to hear more. Attendees began chanting the name of her latest single, "chaotic," as the lights came up inside Irving Plaza.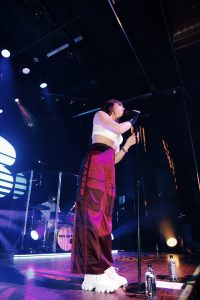 This performance proved a few things: this is only the beginning for Tate McRae and this is one show that you don't want to miss.
For Tate McRae tour information, click here.