On Friday, we got to see Troye Sivan perform on his third stop of the Suburbia Tour in Phoenix. It was an amazing night, so we thought we'd give you a breakdown of what happened!
FRANKIE
The first band to perform was FRANKIE. She is a singer-songwriter based in LA. She had a good stage presence. Her fringe sleeves added to the aesthetic, particularly when she twirled around and danced. Two of her instrumentalists had on very nice sparkly jackets. The last song she sang was the best. Called "New Obsession," the back-up music was incredible and really upbeat and fun.
Astrid S.
Astrid performing "Paper Thin" in Phoenix last night #SuburbiaTour (?: @firstlovefranta). pic.twitter.com/6uQv5kikr6

— candy (@wholemotion) October 22, 2016
Astrid S. then performed. She has a synth-pop style similar to Troye Sivan. She was also good. Her outfit was perfect for Halloween – an orange skirt, a lovely silver shirt, and a black jacket. One of the cutest moments occurred when she thought that Arizona had alligators. Seeing as she's from Norway, she can get a pass. Thankfully, Florida's the one with the gators.
I was like "yooo, do u have aligators here in Arizona??" and they were like "NO.. that's in Amazonas…" ????

— Astrid S (@astridsofficial) October 22, 2016
Troye Sivan
https://www.instagram.com/p/BL4qrsyBvaB/?taken-by=chrisfiq
And then, Troye Sivan came out on stage. He had a really bad cold, so he played a shortened setlist, but his concert was still incredible. If this is Troye when he's feeling sick, it's hard to imagine what he would sound like well.
The best part about seeing him in person is his dance moves. They're awesome. He's a bit like one of those wiggly blow-up things outside of a car dealership. It's truly amazing that he has bones in his body.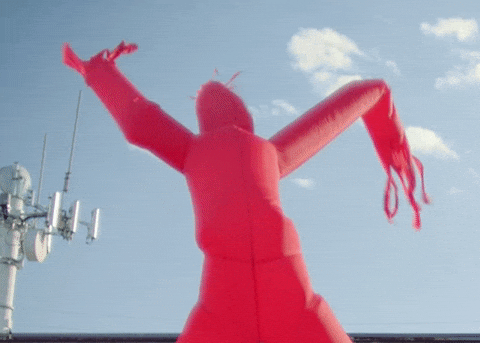 One cute moment happened when Troye wanted the crowd's opinion on his shiny silver pants:
https://twitter.com/TroyeSivanUpdts/status/789703713346744320
He said they felt like wearing pajamas. Based on the crowd's reaction, it's safe to say that they're a 10/10. Troye also connected with the crowd by talking about the Phoenix Suns basketball team. Although he knows nothing about sports, he wanted to show his knowledge of the city. Troye also compared Phoenix to his home in Perth, Australia. Both are uncomfortably warm, and Troye feels like he's home when he's in Phoenix.
One of the best songs to hear live was "Happy Little Pill":
https://twitter.com/TroyeSivanUpdts/status/789700954316648448
Many of the other songs that he performed, while incredible, they didn't have the same intensity as this one. You could feel the bass beating in your chest, and there's nothing quite like that. The general vibe of the song was so powerful, it was a joy to experience.
Overall, the show was magnificent. Troye is an amazing performer, and if you get the chance, go see him live.
Have you seen Troye perform? Let us know what you thought on Twitter @CelebMix!