Mental health can be caused by a variety of different internal and external factors.
This week is mental health awareness week. This years theme is kindness. Kindness can come in many different forms. According to the Oxford Dictionary, kindness is "the quality of being friendly, generous, and considerate"

In the popular soap based around the nation's favourite street Coronation Street, there have been plenty of storylines that have touched on mental health in different situations throughout the past year.

At all times in these storylines we see how family and friends are an important things. No matter what family and friends stick together, and show eachother kindness. Coronation Street seems to have portrayed this message in their storylines.

One of the big storylines was Sinead's cancer storyline. We saw how Daniel (Rob Mallard) suffered mentally when his wife, Sinead Tinker (Katie McGlynn) was slipping away.
When Daniel (Rob Mallard) was Grieving for Sinead (Katie McGlynn), in the aftermath of Sinead's cancer storyline, he had hit rock bottom. We were taken on a journey of how Daniel (Rob Mallard) was grieving in the situation. Daniel (Rob Mallard) also showed a sense of denial and blamed himself.
The message of kindness in this storyline was when Daniel was trying to push everyone away. But his family still stuck by him. His father Ken Barlow (Bill Roache) and his nephew Adam Barlow (Sam Robertson) tried to speak to him and help. In addition to this, when Daniel (Rob Mallard)ran away, his brother Peter Barlow (Chris Gascoyne) found out where he was and went to try and talk to him to persuade him to go back to the cobbles.
Daniel's family also paid for him to go on a grief retreat to Scotland. But could not take baby Bertie. In which, a solution was found when Beth Sutherland (Lisa George) showed kindness in agreeing to go with him and look after Bertie.

Another storyline was when Roy Cropper's niece, Nina first appeared in Coronation Street. She has previously put up with abuse from bullies and was having a tough time following the death of her father Richard Lucas. Roy (David Neilson) decided to try and help his niece.
Recently while violence should never be an answer, Nina (Mollie Gallagher) stuck up for Asha (Tanisha Gorey) by hitting one of the lads bullying her, after a sensitive video ended up being leaked around the whole of Asha's school.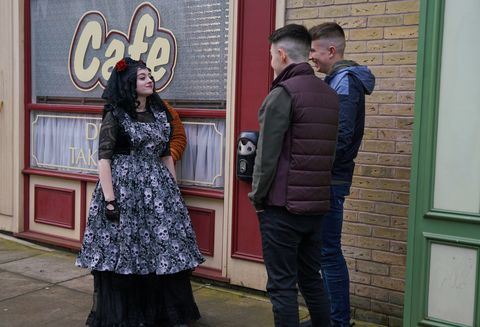 Asha (Tanisha Gorey) has also had a tough time and was going through issues where she wanted to change her skin colour. Her best friend Amy (Ellie Mulvaney) was the first person she confided in with that. And it was revealed that Asha (Tanisha Gorey) was trying to bleach her skin. Eventually Asha's dad, Dev Alahan (Jimmi Harkishin), found out.

In both instances although Dev (Jimmi Harkishin) was upset and angry at first. He has stuck by his daughter. In addition to this Amy Barlow (Ellie Mulvaney) has always been kind to Asha (Tanisha Gorey) and stuck by her through anything.

In the storyline where the video was leaked, even though Asha (Tanisha Gorey) did not want it to go to the police, Dev (Jimi Harkishin) made sure that when he felt like it had escalated too far, that he informed the police. Even though Asha (Tanisha Gorey) may have felt that he had betrayed her at this point, Dev (Jimmi Harkishin) told the police out of kindness, as was being considerate in the situation and how it could end up escalating even further if the situation was not sorted out
Another storyline that Coronation Street are currently covering is Gemma Winter's post-natal depression. This storyline follows Gemma (Dolly Rose Campbell) having quadruplets.

After finding out Gemma (Dolly Rose Campbell) was struggling, Chesney (Sam Aston) along with Bernie Winters (Jane Hazelgrove) made sure Gemma got the help she has needed.

In terms of kindness Gemma's storyline has shown Gemma's family pull together to help look after the quads whilst she attends counselling sessions and groups.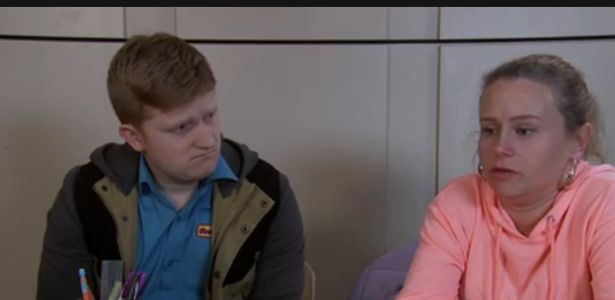 Another important storyline that Coronation Street has covered is Yameen's abuse storyline. The storyline shows a woman who is being emotionally abused by her husband Geoff Metcalfe (Ian Bartholomew). Towards the end he is waving a knife about and she is scared that he is going to attack her. So she fights back. Only for him to end up in hospital and when he wakes up, he lies about what has happened.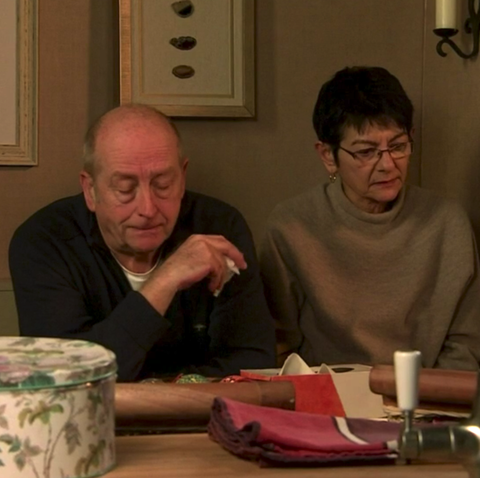 In addition to this, he has turned practically most of the street against Yasmeen (Shelley King) and in Coronation Street gossip seems to travel fast. Alya (Sair Khan), Yasmeen's granddaughter along with boyfriend Ryan Connor (Ryan Prescott) and Imran (Charlie De Melo) the solicitor are trying to prove Yasmeen's innocence.

Yasmeen also asked Imran (Charlie De Melo) how much the legal fees were going to be, he shows kindness in telling her not to worry about it.

Coronation Street seems to have portrayed the effects on mental health throughout these storylines.
In addition to this showing how family and close friends are the people who are kind enough to find time to stick by us in situations where we may not be feeling too great mentally.
If you know someone who is struggling, then remember to always show kindness. To find out more information about mental health and Mental Health Awareness Week please visit the official website.
Let us know your thoughts on twitter @CelebMix