Welcome back to our countdown to Britain's Got Talent series 10! We've hit week 3, and this time we're looking at the finest songwriters. Though we're fed up of generic vocalists warbling away to covers, those who pen their own future hits add flare and originality to an otherwise worn-out genre of talent. Let's look at our 5 favourites.
Fairly generic sob story aside, this teen duo delivered not only a fusion of melodic vocals with rap, but also a fusion of a cover song with self-written verses. 15 year-old Charlie delivered a pitch-perfect rendition of Twista and Faith Evans' 'Hopeful', with 13 year-old Leondre spitting anti-bulling bars ('please Mr Bully, tell me what I've done, you know I have no dad I'm living with my mum'). They earned themselves Simon's first ever golden buzzer, and with over 112 million YouTube views, their audition is BGT's biggest ever online hit. It also reached number 5 in the UK charts!
Nailing self-penned comedy tracks on BGT can propel you from everyday plasterer to worldwide sensation. Zipparah 'Mr Zip' Tafari learned this firsthand in 2012, with his infectious rap surrounding losing keys making him (for a while) a household name. Its simple and iconic lyrics, along with Zip's godlike confidence, make this the show's most iconic original song of all time.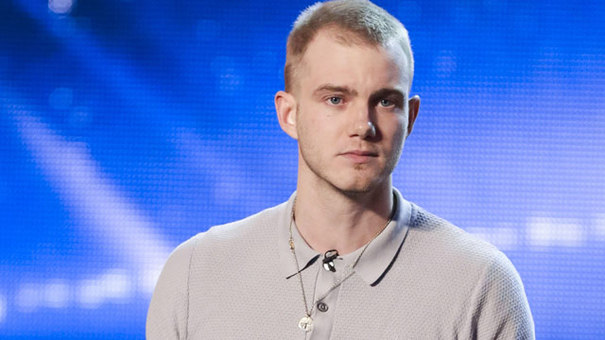 Criminally ignored in BGT lookbacks, Ed's self-penned tune 'Blink' is like snuggling into bed on a rainy day – there's an air of gloominess, but the gentle pace provides comfort. The track itself tells of finding inner strength during tough times, and his experience (1D tunes? Tick!) adds slickness – no new song on a talent show has felt as set for success as Blink.
We leave one of our favourites until last. 14 year-old Gabz impressed before she even sang, sporting a distinct cap and onesie – but it's her tune 'The One' (telling of losing the love of your life) which really set her apart. Its charmingly simplistic lyrics and accompanying chords both create the image of a playground breakup – this helped the song reach number 6 in the charts back in summer 2013.
A few honourable mentions are worth celebrating – Henry Gallagher (2015) with his cutely amateurish love song to a mystery girl. MC Boy (2013) for his would-be club smash 'I Need You Tonight', and Follow the Right Path (2011) for their touching tributes to their granddads.
That's it for another week folks. Stick with us next week for another delve into BGT's past, as we head ever closer to the new series. See you then, and remember to give us your preferred Talent songwriters at @CelebMix!