As he continues to his epic return to planet pop, Darren Hayes has this week announced details of his first new album in over a decade 'Homosexual' along with the unveiling of his latest single 'All You Pretty Things'.
Set to debut Friday, October 7th 2022, the record was entirely written, performed and produced by Darren over the past two years from his base of Los Angeles, and will be available on multiple formats including a 14-track digital version, and 13-track CD, standard double vinyl and signed, limited, deluxe double vinyl.
---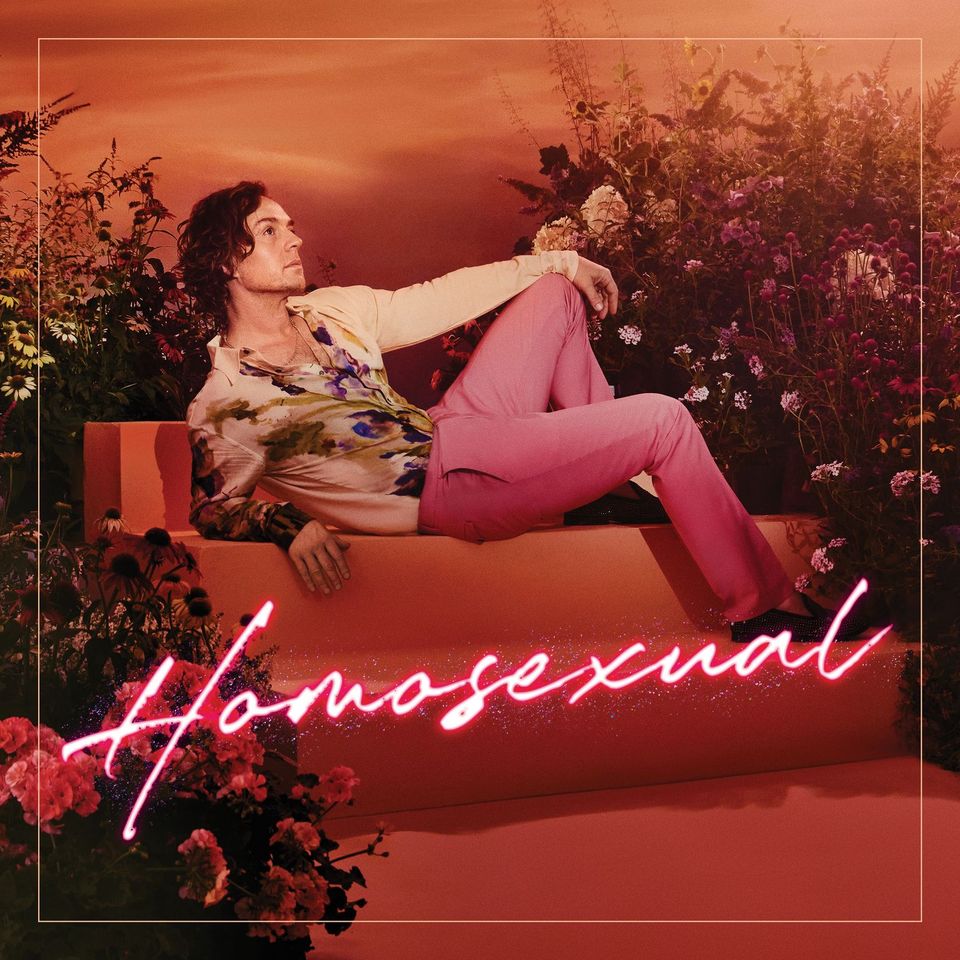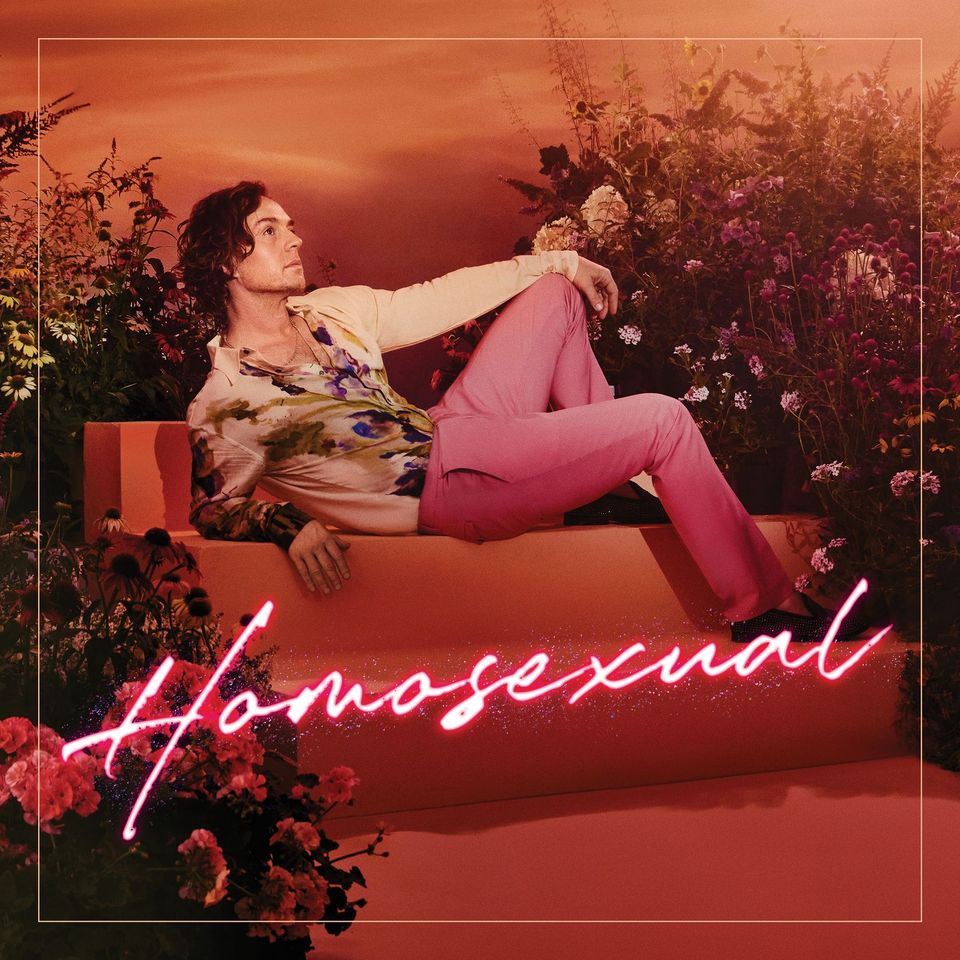 ---
In a press release announcing the project, Hayes describes the thinking behind the albums title saying:
"I named my album 'Homosexual' for a variety of reasons. The most obvious, is that I'm a gay man who grew up in an era when that word was used to shame and vilify people like me, so I wanted to reclaim it. I'm also a recording artist who came up in an era where being openly gay was frowned upon and I experienced first hand, the attempted erasure of my true identity from the marketing department of a major record label. But perhaps the most important reason I chose this title is that in 2022 I'm living in a time and in a country where the freedoms of LGBTQI+ people are more at risk than they've ever been. Moments like the 'Don't Say Gay' bill in Florida, or the constant attacks on trans people, have made it clear to me that now is the time to be as loud as possible about who I am.
"So on the front cover of my album, I'm proudly lounging upon my version of a stairway to heaven. Blazoned across me, in the brightest hot pink neon, is a word the 11 year old me used to be terrified of. I lounge proudly underneath the electric buzz of this symbol, this term that used to be used to denigrate people like me. Now it's my word. Now it means whatever I want it to mean. If you haven't worked it out yet, I think it means something magical, amazing, unique and essential."
"My name is Darren Hayes. And I'm a proud Homosexual".
---
All You Pretty Things (Official Lyric Video)
---
To coincide with the announcement of 'Homosexual' Darren gifts fans with another track set to feature on the album 'All You Pretty Things' – a stunning and emotive rousing dance track that sees Darren paying tribute to not only some of the LGBTQI+ pioneers of the past, but also those who sadly lost their lives in the shooting at the Pulse nightclub in Orlando Florida in 2016.
Of the single, Darren says: "When I wrote my new album I knew I wanted to speak about the cultural significance of being part of the queer community that had felt off limits to me in the past, having felt so smothered by the very controlling image department of a major label at the beginning of my career. One of the things that really saddened me as I did my research about my own cultural background was the massive loss of talent that disappeared, seemingly overnight, as a result of the AIDS crisis in the 1990's during my teenage years. As I've grown older, I have felt a real debt to the musical pioneers like Patrick Cowley and Sylvester who have left their DNA in almost all the music I grew up loving, without me realising it. Fast forward to 2016, during my self-proclaimed 'retirement', the horrific events of the Pulse Nightclub shooting in Orlando Florida was a shocking wakeup call for me. Like everyone else, I was devastated by the loss of human life, but I couldn't shake the thought of the fact that this was so personal. These victims were 'my' people, my queer family, dancing and singing in a sacred space that our community had always assumed was a safe space."
"I read a People Magazine memorial article that highlighted the wonderful qualities of those who lost their lives, with quotes from friends and families that listed the most endearing personal qualities about each person, without any mention of the perpetrator. I was so moved by the notion of 'the moment before' and the focus on these perfect, beautiful souls in the seconds before their lives would be changed. I decided to write a song about their happiness frozen in time in a way they deserved to be remembered. I connected that joyful moment to the LGBTQI musical pioneers who have inspired me, now long passed, and those political activists responsible for the freedoms I enjoy today and I came up with my own way to say thank you with a simple phrase: "We've Got To Dance to Remember Them." Ultimately, that's where my own freedom began. I really came out and into myself on the dance floor and that's where my tribute continues."
---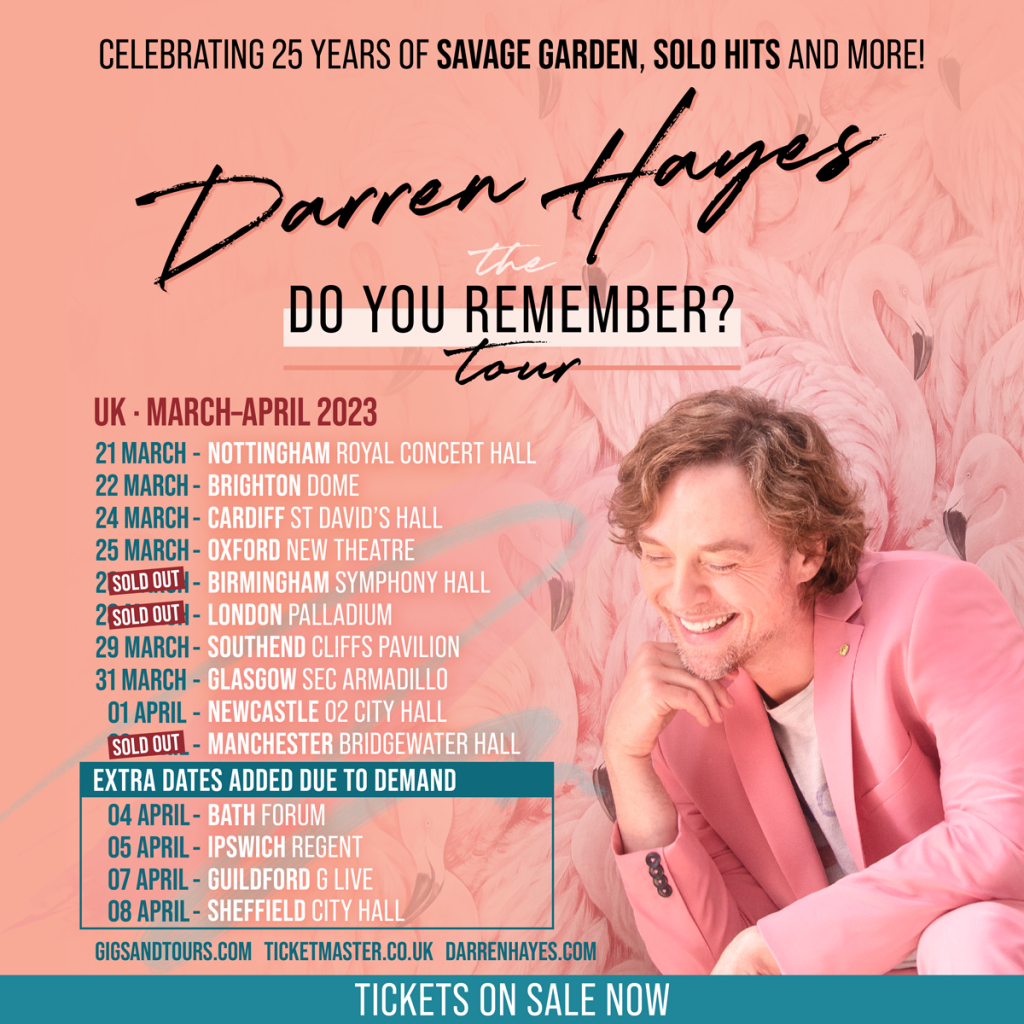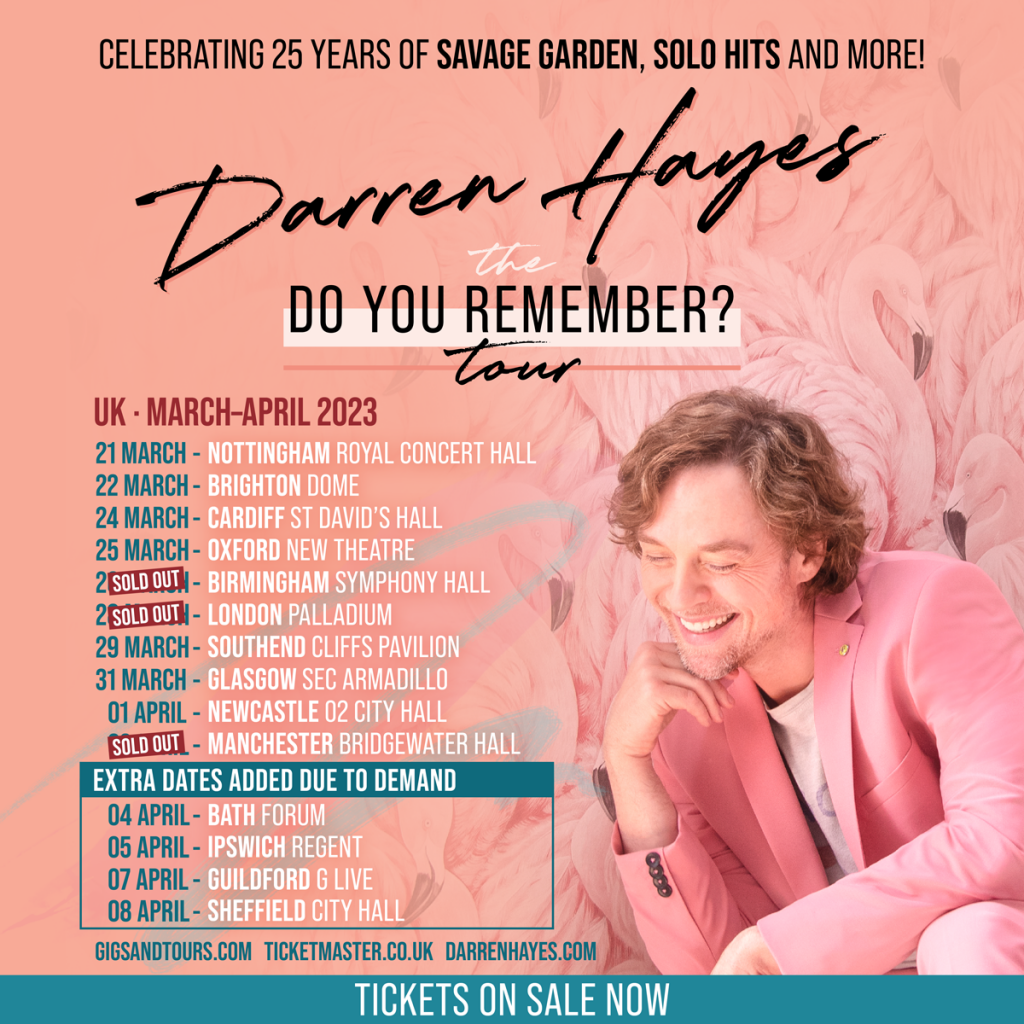 ---
Along with the announcement of his album, new single and upcoming Do You Remember? U.K. Tour (his first in over decade that will celebrate both 25 years of Savage Garden and his solo career) Darren has also revealed plans to host an extra special VIP zoom event for 20 fans!
Set to take place on Tuesday, August 23rd, and hosted by British comedian Suzi Ruffell, lucky fans in (virtual) attendance will each get the change to ask Darren a question and discover more of what he has planned throughout the course of this year! More information about the event will be announced via Darren's socials soon…
'Homosexual' is set to be released Friday, October 7th 2022 and is available for pre-order now.
---
Let us know your thoughts on Darren Hayes over on Twitter @CelebMix now!