Last year when Louis Tomlinson was a judge on the X Factor he and fellow judge and show creator Simon Cowell met with the charity DBFA (Daniel Barnett Arts Foundation) who have now announced an inspiring new project.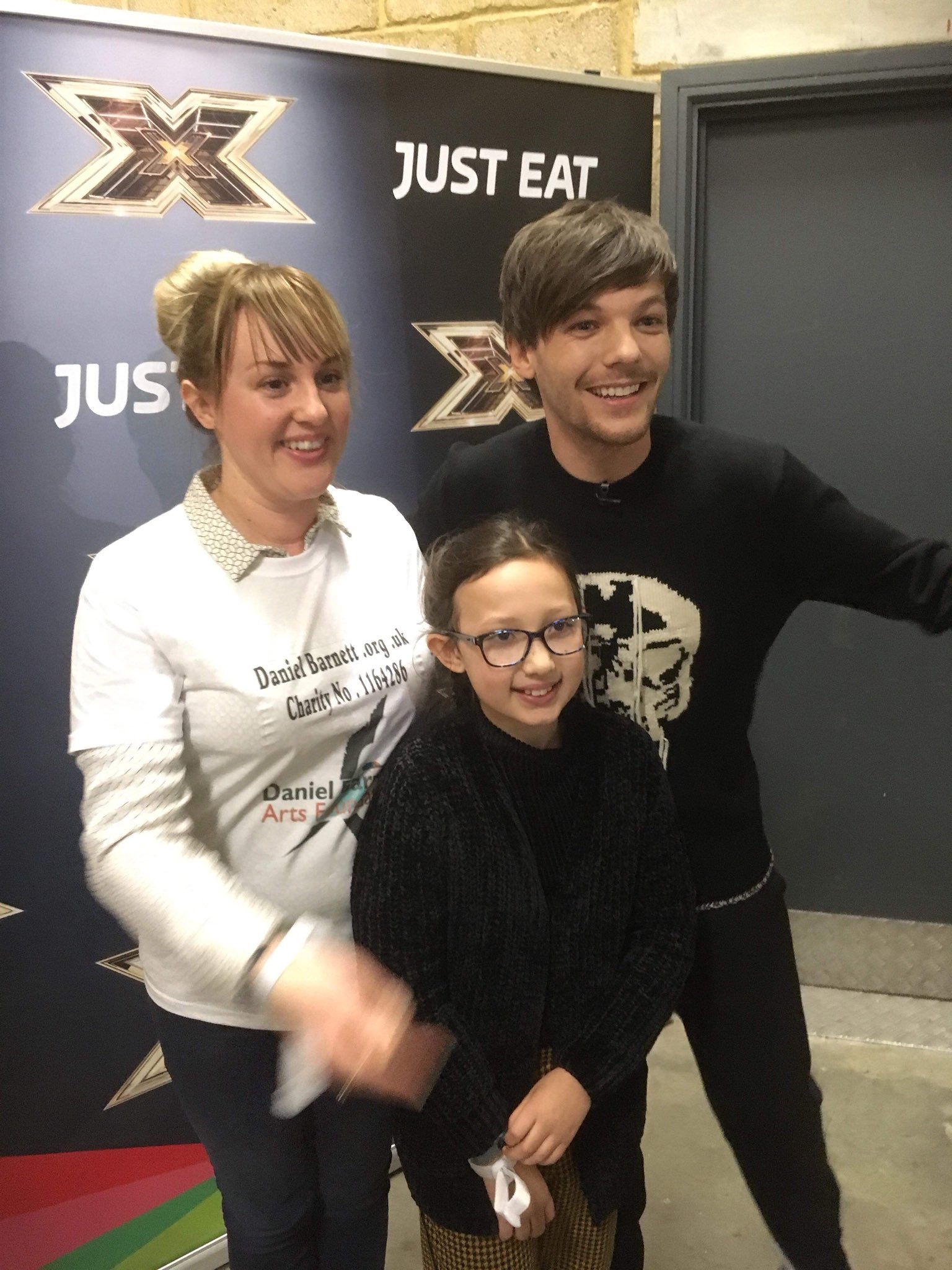 The project is called Gifted Memories. The DBFA plans to send their photographer Katie Walker to visit hospitals and homes of people affected with life-changing illnesses and do a photoshoot with them. The charity feels this is the perfect way to capture life long memories to be treasured forever.
The Daniel Barnett Arts Foundation aims to "raise money in order to inspire individuals to be creative by providing workshops, fundraising events and support to people who may need help due to an illness or challenge in their life."
The charity was founded by Diane Barnett after her firstborn son Daniel was diagnosed with cancer, Ewing Sarcoma at the age of 14. Ewing Sarcoma Despite undergoing countless gruelling rounds of Chemotherapy and Radiotherapy at Sheffield Children's Hospital, he strived to set himself tasks like passing his GCSE's ( he did and gained an A in his art qualification) and continued to pursue his love of art, playing the saxophone and all things creative.
In 2015 the DBAF began working in partnership with the Cancer Trust Hospitals across Yorkshire to deliver art workshops to young people and their families who have been affected by cancer. The aim is for these workshops to give focus and purpose to each individual taking part and allow them to freely express themselves in a fun, safe environment.
DBAF got the opportunity to visit the X-Factor.  Angela Suphanit who is the Treasurer for DBAF took to Twitter to say how much her daughter Jenni had enjoyed meeting her idol, Louis Tomlinson. "He was so friendly and made us feel so welcomed. She got a great big hug off him."
It was absolutely amazing experience! My daughter @jenniifromtheb1 was absolutely over the moon meeting her idol @Louis_Tomlinson we were completely star struck and lost for words! He was so friendly and made us feel so welcomed ??? pic.twitter.com/J9Zln3nHWC

— Angela Suphanit (@AngelaSuphanit) November 21, 2018
You can find out more about the DBAF here and follow them on Twitter.