The Brits 2017 has announced that two of the most famous British TV presenters, Dermot O'Leary and Emma Willis, will host The Brit Awards in February.
Surprisingly, this will be the first time that Channel 5's 'Big Brother' veteran presenter, and ITV's long-reining 'X Factor' presenter, will co-host together.
Stepping in to host The #BRITs 2017 are @EmmaWillis and @radioleary! ?? Read more right here https://t.co/yu9DaY5vUi pic.twitter.com/A4BWbrfwSc

— BRIT Awards (@BRITs) January 31, 2017
The famous pair are set to put on a fantastic show.
They will come together to show off the best of British music at London's O2 Arena on February 22nd.
However, we must not forget that this means that the presenters of the two biggest rival singing competitions, (The X Factor and The Voice) will be uniting!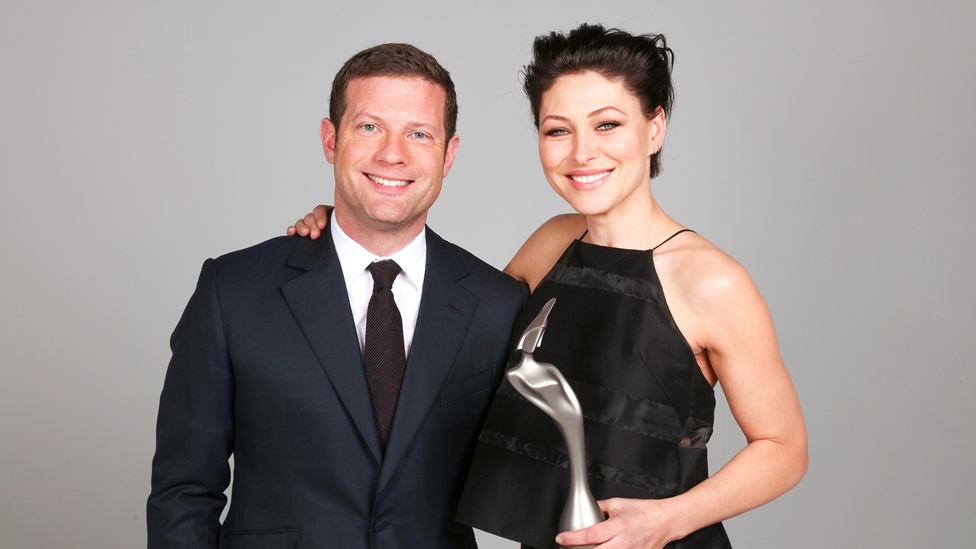 Despite the excitement that this incredible Award ceremony brings, we must pay our respects to Michael Bublé and his family.
As any parent would, Bublé decided to pull out of this presenting gig due to his son's illness battle.
Sadly, the Canadian singer's 3-year-old son, Noah, is dealing with liver cancer treatment.
Undoubtedly, his family are focused on supporting him through this tragic time.
The Brit Awards 2017 website stated that:
"The show's new presenters say they're delighted but that their thoughts are with Michael."
From all of us at The BRITs, we wish @michaelbuble and his family the very best ?? pic.twitter.com/gAjNnLQQQ2

— BRIT Awards (@BRITs) January 31, 2017
Dermot stated: "Michael is an effortless show man, so those patent shoes will not be easy to fill, but it's an honour to be asked to step in with Emma to host the BRITs."
Likewise, Emma wished Michael and his family well, stating: "Every part of me sends so much love and all the well wishes in the world to Michael and his family at such a difficult time."
Therefore, Emma and Dermot will definitely try to put on the best Brit Awards yet.
Even though replacing Ant & Dec and James Corden as frontrunners, will be big boots to fill. We are positive that Emma and Dermot will be phenomenal!
We cant wait to watch the show!