If you're in the Supernatural fandom, then you know just how sweet and caring Jared Padalecki is. For years, he has been lifting fans up with his words and spreading positivity. Whether it's by sending out quotes of encouragement on his Instagram or working on campaigns to better the world, he's always doing something worth smiling about.
To brighten your day and celebrate the man who is sunshine personified, here are eight of Jared Padalecki's most inspirational quotes.
---
"However you look is just the shell of who you are. It's nothing really to do with you."
Truly taking that quote in is harder than it looks. We live in a society that focuses heavily on beauty and appearance, to the point where sometimes, we think it's what is most important about a person. It's not fair, really. No one gets to chose what features they're born with. This is why Jared makes a really good point. Your body is just your vessel. It holds you, and that's about it. As cliche as it sounds, what truly matters is the inside – your personality, your quirks, your passions. Those things are what makes you, you. Not the shape of your nose or the color of your hair.
"There's no shame in having to fight every day."
No, there isn't. Everyone, and I mean everyone, will have to fight for something at one point or another. Some battles may only last a few days, but others could last longer. Weeks, months, years. If you end up stuck in one of those lengthier combats, you need to know that there's no reason to feel guilty about it. You shouldn't feel shameful for something you didn't get to chose. You should, however, know this – you're incredibly, undoubtedly, strong. You didn't ask for a battle, but you're in one and you're fighting it. That takes true strength.
"Don't underestimate your own strength. To persevere. To make it through the most difficult times. And, just as importantly, don't underestimate your ability to help someone else during their most difficult times. Sometimes all it takes is a kind word, or gesture, to help someone make it through their day."
In simpler terms, you are so much stronger than you think you are. You might think you won't be able to walk out of the storm you're stuck in, but don't underestimate yourself. And, of course, it's important to recognize that you're not the only one feeling trapped. The person next to you could be feeling the same way as you are. While one act of kindness may not take it away entirely, it could bring in some sunlight for them. That small beam of light could be enough for them to realize that their storm won't last forever.
"If you can make a difference for one person, then it's worth it."

You never know what one act of kindness can do for someone. One small thing could change their entire life. Just like Jared said, don't underestimate your ability to help someone else during their most difficult times.
"There's always gonna be someone smarter. There's always gonna be someone better looking. There's always gonna be someone who works harder. What you have to offer is yourself, so don't lose it. Focus on it and try to bring it out."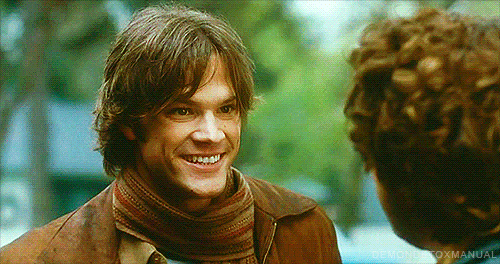 Just because you aren't the smartest person in the universe, it doesn't mean you're not smart. It doesn't mean that you're not worthwhile. You're special; one of a kind. You have a unique combination of wonderful and fascinating traits that no one in the world has. Use that to your advantage, beautiful.
"Life's too short to be serious."
It's as simple as that. If you take life too seriously, you're not going to be able to enjoy all of its wonders. Go to that concert you're dying to see, take a few risks, and go on spontaneous adventures. Don't let life pass you by.
"People who are dealing with depression, addiction, suicidal thoughts, or mental illness… They're strong. You're strong because you've been in this fight and you wake up thinking you're going to beat it again today."

Just like a lot of physical sicknesses, depression, addiction, and other mental health illnesses aren't simple walks in the park. There aren't any instant remedies. In order to get better, you have to go through treatment. Every part of the process requires an immense amount of strength. If you've gone through it, or are currently struggling, know that you are so, so powerful. The world is beyond proud of you.
"Always keep fighting."
And your friends, family, acquaintances, and we want you to, too. The world would be a much darker place without you. Guaranteed.
---
A while back ago, we also listed eight inspirational quotes from Jared's Supernatural co-star, Misha Collins. Make sure to check that out here.
What's your favorite quote from Jared Padalecki? Are you a Supernatural fan? Tell by tweeting us at @CelebMix.
You are never alone. If you or a loved one are in a crisis, reach out. To find a crisis hotline in your country, go to suicide.org. If you or someone you know is in immediate danger, get in contact with your local emergency services.