Welcome to Barbie Land. It's Barbie's world, and we're all just living in it! Oh and, did you bring your rollerblades?
Hollywood has treated us to a bevvy of toy-inspired movies — between the downright masterpiece "The Lego Movie" and "Transformers" franchise to the forthcoming movie "Hot Wheels" — but no one ventured into the delightful Barbie Land before. Barbie-like dolls have been a staple in the toy box of many children for decades, captivating them with their stylish outfits to their adventurous personalities. Finally, our fond memories and childhood nostalgia is coming to life as Barbie is gearing up to hit the big screen this year.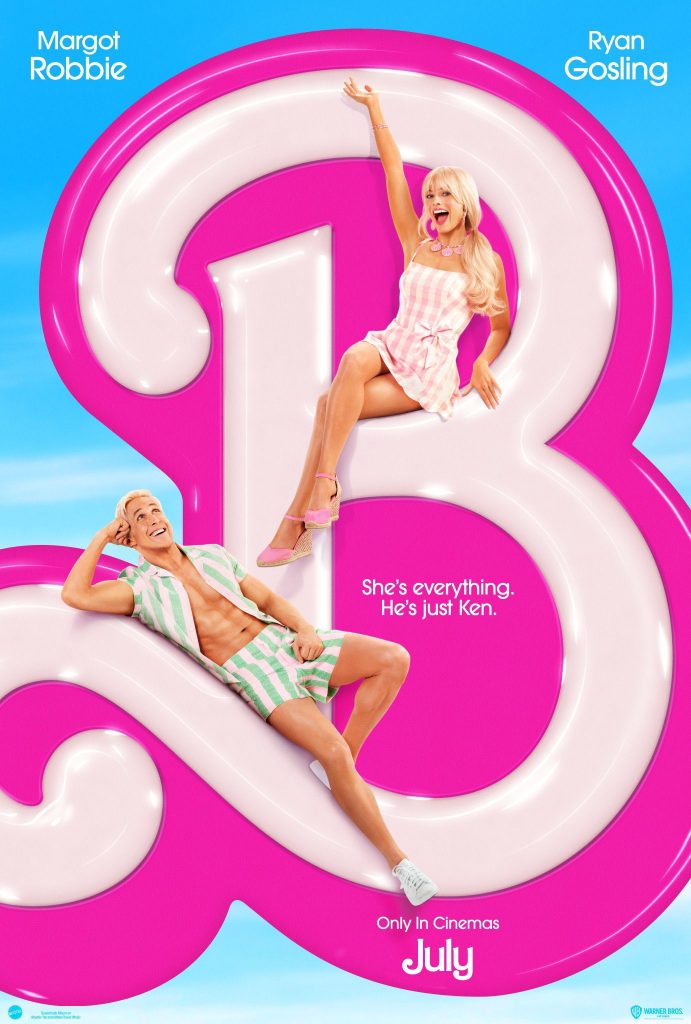 After years of waiting patiently, Greta Gerwig directed "Barbie" movie from a screenplay by Gerwig & Oscar nominee Noah Baumbach ("Marriage Story," "The Squid and the Whale"), is arriving at your nearest theatres this July. Based on the Barbie fashion dolls by Mattel, the film is the first live-action Barbie film after several computer-animated direct-to-video and streaming television films.
While most of the details are still under wraps, here is everything we know so far about Greta Gerwig's "Barbie" film.
We have a release date!
"Barbie" is an upcoming pink-splashed comedy movie starring Margot Robbie, Ryan Gosling, and more, and directed by Greta Gerwig, who co-wrote it with her partner Noah Baumbach. It will be available in nationwide theatres in the United States on July 21, 2023, and beginning internationally on July 19, 2023, by Warner Bros.
The film's producers are Oscar nominee David Heyman (Heyday Films Production), Robbie's Lucky Chap Entertainment Production, and Mattel Production.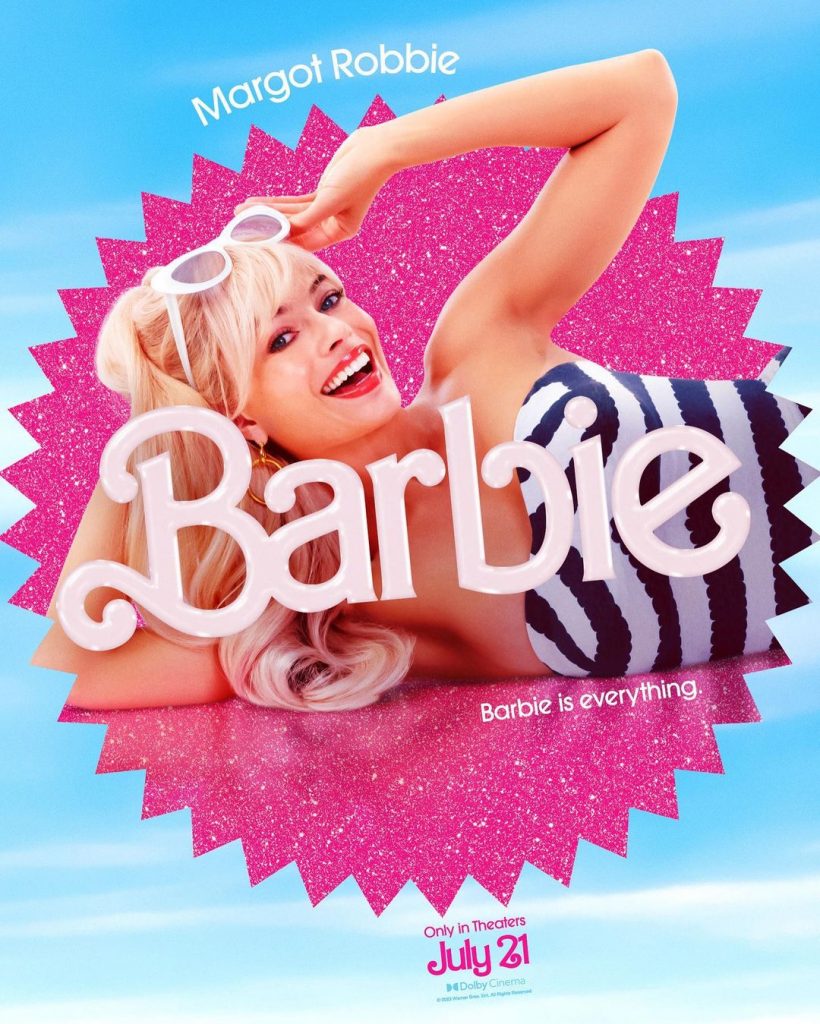 "Barbie" to the big screen: No easy ride!
Originally announced in September 2009 by Universal Pictures with Laurence Mark producing the project, the movie development didn't begin until after five years, in April 2014, after Sony Pictures gained its rights.
Since then, this project has witnessed a plethora of changes, including swapping several writers and directors to two different actresses being cast for the titular character prior to Robbie, and Sony ceding control to Warner Bros. Pictures in October 2018, as reported by Variety.
First, it was "Sex and the City" famed Jenny Bicks working on the script, then Diablo Cody joined along with Amy Schumer in the lead role. Later, Schumer withdrew, and Anne Hathaway got the lead role. When Cody departed the film, they basically shelved the project and started fresh with Warner Bros with Olivia Milch ("Ocean 8") writing the script.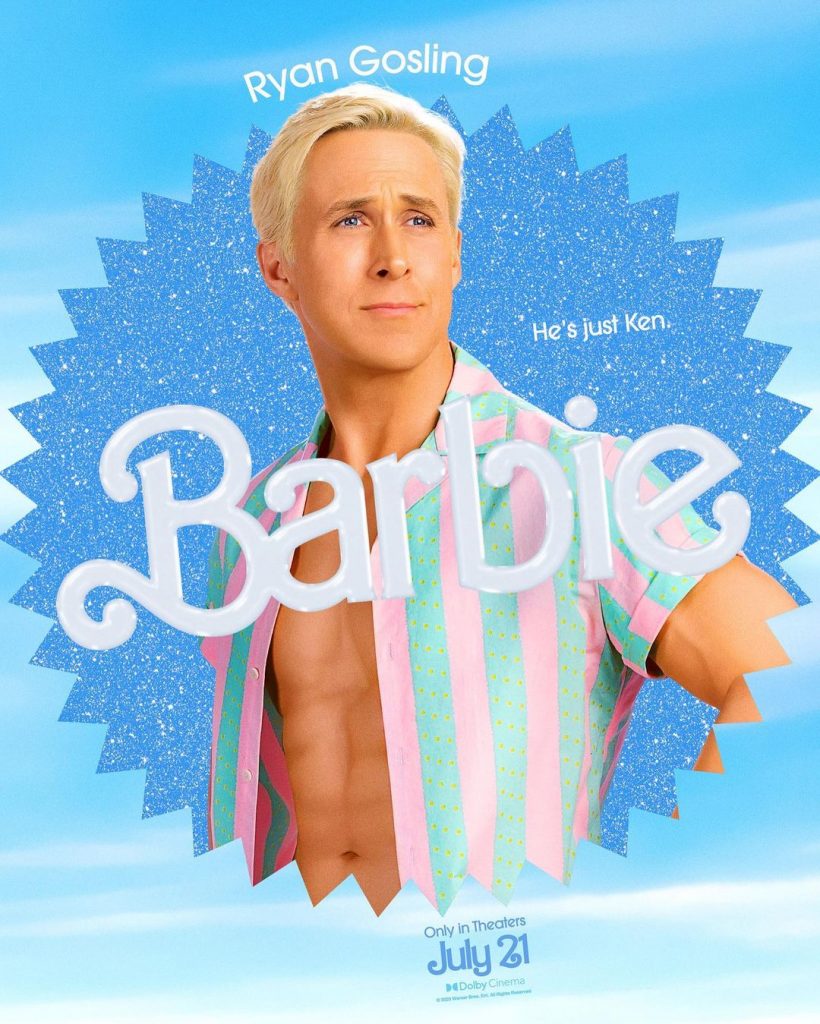 Finally, Margot Robbie came on board in 2019 in the lead role of the iconic Malibu Barbie doll in this live-action film. She also serves as a producer with production credited alongside Heyday Films and Mattel Films. At last, Greta Gerwig and her partner, Noah Baumbach, joined the project in 2019 as co-screenwriters, but Variety confirmed in July 2021 that Gerwig will also direct the "Barbie" movie. Ryan Gosling, along with the rest of the cast, got confirmed in the first half of 2022.
Principal photography began in March 2022 at Warner Bros. Studios, Leavesden in England and wrapped on July 21, 2022. Rodrigo Prieto serves as cinematographer, and Jacqueline Durran, who previously collaborated with Gerwig on "Little Women" (2019), serves as the costume designer for the film.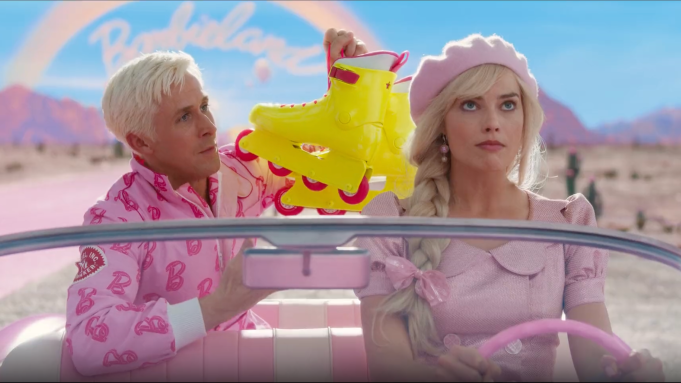 So what's the plot story?
"After being expelled from Barbie Land for being less than a perfect-looking doll, Barbie sets off for the human world to find true happiness." "To live in Barbie Land is to be a perfect being in a perfect place. Unless you have a full-on existential crisis. Or you're a Ken." That's it. That's the official synopsis of the upcoming movie.
According to what we have deduced from the teaser, the premise of this PG-13 comedy film follows Barbie as she embarks on a journey of self-discovery following her expulsion from Barbie Land for being unconventional and violating stereotypes of what a typical doll should look and act like. After she enters the real world of humans, she learns that the conceptions of beauty, perfection, and pleasure differ from what she had previously believed. This prompts her to return and embark on a quest to save the destruction of Barbie Land before it's too late.
This brand-new feminist retelling of the life of the iconic Mattel toy doll on the backdrop of Barbie Land feels suited to the 21st century. In the past 20 years, there have been several animated Barbie movies, but according to Margot Robbie, this one will be "the thing you didn't know you wanted."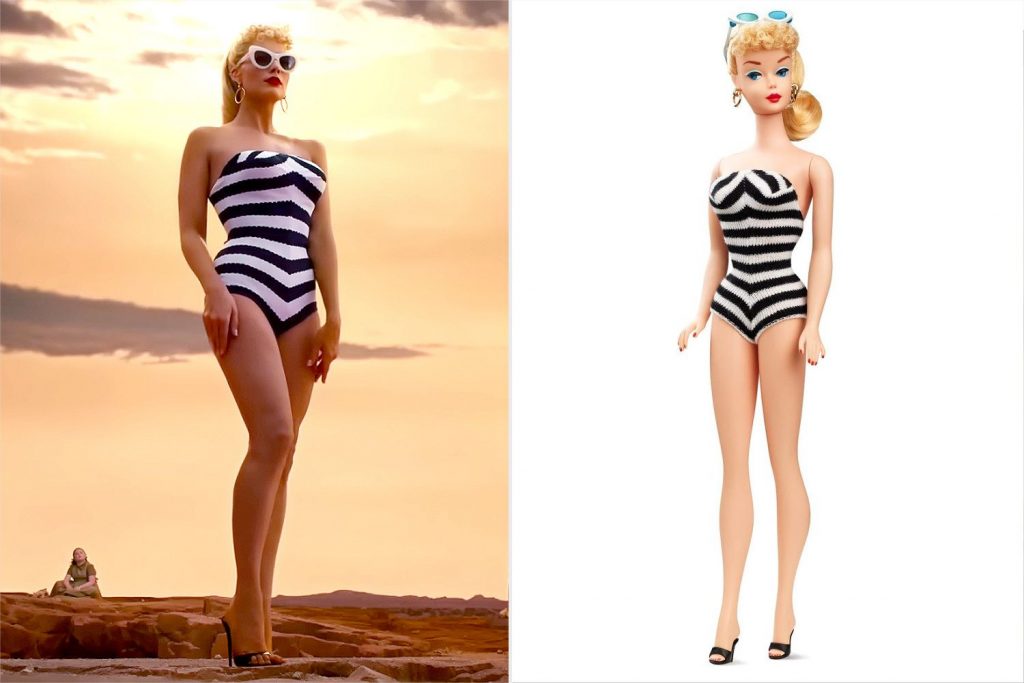 "It comes with a lot of baggage!" Robbie told British Vogue in June 2021. "And a lot of nostalgic connections. But with that comes a lot of exciting ways to attack it. People generally hear 'Barbie' and think, I know what that movie is going to be, and then they hear that Greta Gerwig is writing and directing it, and they're like, Oh, well, maybe I don't…."
While it's intriguing that the filmmakers didn't give away much about the plot and details are being kept tightly under wraps, adding a surprise element to the overall film promotions, it's also fascinating to see the "Barbie" movie received such an enormous hype, showcasing how influential Barbie doll has been for decades and how she remains popular across all age groups.
Who's playing who?
The Greta Gerwig-directed "Barbie" movie world keeps getting bigger, and the cast list just keeps getting more stacked. The film stars two-time Oscar nominee Margot Robbie and Golden Globe winner Ryan Gosling as blonde fashion doll Barbie and bleach-blonde smoke show Ken, respectively, alongside a large ensemble supporting cast.
As The New York Times originally reported, the Barbie movie will feature multiple Barbies and Kens, and now we know them all. Barbie's never-ending A-list star cast includes Sex-Education stars Ncuti Gatwa, Connor Swindells, Emma Mackey, Issa Rae, Dua Lipa, Michael Cera, Kingsley Ben-Adir, Rhea Perlman, Ritu Arya, Sharon Rooney, Scott Evans, Hari Nef, Simu Liu, Ana Cruz Kayne, Nicola Coughlin, Jamie Demetriou, and more.
To sum up, 'who playing' who,' here's the complete list of all the actors in the forthcoming "Barbie" movie. Look at 'em all!
Margot Robbie in the lead role of Barbie
Ryan Gosling in the lead role of Ken
Different variations of Barbie played by:

Kate McKinnon as Weird Barbie
Issa Rae as President Barbie
Hari Nef as Doctor Barbie
Alexandra Shipp as Writer Barbie
Emma Mackey as Physicist Barbie
Sharon Rooney as Lawyer Barbie
Dua Lipa as Mermaid Barbie
Nicola Coughlan as Diplomat Barbie
Ana Cruz Kayne as Judge Barbie
Ritu Arya as Journalist Barbie

Different variations of Ken played by:

Kingsley Ben-Adir
Scott Evans
Simu Liu
Ncuti Gatwa

Connor Swindells as a toy company intern
Michael Cera as Allan
Helen Mirren as the narrator
Jamie Demetriou as a toy company employee
Emerald Fennell as Midge
Will Ferrell as the toy company CEO
Artists in undisclosed roles:

America Ferrera
Rhea Perlman
John Cena
Ariana Greenblatt
Marisa Abela
Here's a glimpse of Barbie Land!
Greta Gerwig's Barbie shows off a starry cast in this campy trailer for the film released on April 4, 2023. Warner Bros. unveiled the first teaser trailer on December 16 for the audience to take a glimpse into Barbie's world, and if life in plastic looks as fantastic as you'd imagine. Watch below:
Come on Barbie, let's go party! We'll be pulling up in our Malibu beach cruiser. *vroom vroom*
Life in plastic, is it fantastic? Let's wait together to find out on July 21.
Share your excitement with us! Are you feeling the Barbie nostalgia just as we do? Let us know your thoughts on Twitter at @CelebMix!