Calvin Goldspink has been in the industry since he was young. His first experiences in the industry were with the pop band S Club Juniors which saw him appear in a TV series, release multiple albums and tour the UK performing for thousands of fans. A lot has changed in the industry since then. Calvin released his debut EP in 2014, moved to Los Angeles and did some acting roles. He has also started his own company 'Breaking Sound' which helps new artists navigate the industry and bridges the gap between signed and unsigned artists in the UK and LA. He is now also releasing his new single 'The Cold'. We caught up with him for a chat about his single and 'Breaking Sound'.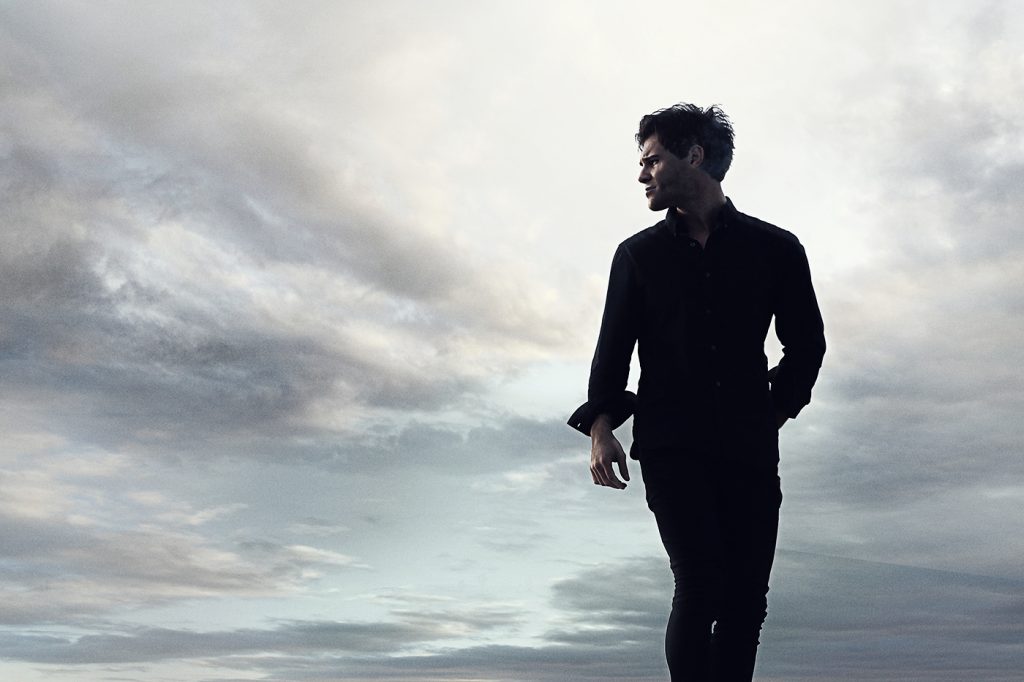 Hi Calvin, thanks for taking the time to chat with us, Can you tell us about your new single 'The Cold', what's the inspiration behind it?
We all experience times of transition. When you're in between jobs, a relationship or just stuck in a rut not knowing what's next. 'The Cold' is about embracing that moment and learning from the mistakes that got you there.

You've both written and produced the track, was it important to you to have complete control artistically and creatively on the track?
Yes, but to be clear I wrote and co-produced the track. My writing process is always getting the song together first melody and lyrics. Once I have it together, I usually get a rough together on my home studio set up and once I get a couple of references flushed through, I'll take it to a producer to really take it to the next level.

'The Cold' is being released through your own imprint label, what made want to set up your own label?
The overall goal for Breaking Sound is to bridge the gap between unsigned and signed.  We can do a million shows and set up a bunch of relationships but we must invest back into our artists by creating a label.  It's fortunate that I come from being an artist myself. I get to decide where the money is invested. We are trying out different teams and discovering what works at the moment. Once we flush that through, we will have a completely alacarte independent label that we can run our acts through that can make a difference.
Is 'The Cold' a good representation of what fans can expect from your upcoming EP?
Exploring electronica with big hooks is my goal for this next release. I'm excited with how it's coming together and the ideas seem to becoming quick. It will probably be an evolution from The Cold but I'm confident it will still have a bridge that will make sense from a progression standpoint.
What would you like fans who listen to 'The Cold' and your EP to take away from it?
The EP is still in the works but on The Cold front, I hope it gives people the passion and sense to get through difficult situations they may be facing, especially at this current time.
Do you have a personal favourite track off your EP?
Currently, I have a couple but as it's in the early stages and I'm recording a lot so it's changing on a weekly basis. Once I have 10 songs in the can I'll whittle down to the Ep and make the final selection.
You've been in the industry since you were a child, what is the most important lesson you have learnt?
Being true to yourself and not being reliant on others. It's a very easy industry to lean on others as that's how everyone makes money.  You will always be your own biggest fan. Good people want to join your movement once you create your own momentum. You need to make your project cost-effective. The more you can do yourself the better.
Is the music industry scene in LA different to the UK?
Yes its much larger. Everyone who lives in LA seems to have some connection to the arts. It really makes for a creative environment that pushes you forward.
Breaking Sound is a fantastic concept that really helps new artists, what made you start the company?
When I released my debut EP in 2014 I found it extremely difficult to find good showcases to play. It was always a great venue but terrible line-up curation or vice versa. I thought with an industry that's so large this would be easy to find but there are very few. Breaking Sound was born out of this. We are all about showcasing the hottest emerging artists from premium locations. Before the pandemic, our team had grown it to 60+ shows running monthly across US and UK territories.
We can't wait to resume. In the meantime, we have expanded operations to internet Radio with Breaking Sound Radio playing 247 365 worldwide.  You can download and listen in on the IOS and Android apps, or on Alexa ("Alexa play Breaking Sound Radio) or through the website at www.breakingsoundradio.com

Calvin's new single The Cold is out now. For more information visit: https://linktr.ee/calvingoldspink

Let us know what you think of Calvin's new single 'The Cold' on @CelebMix!